Uber rape convict sentenced life imprisonment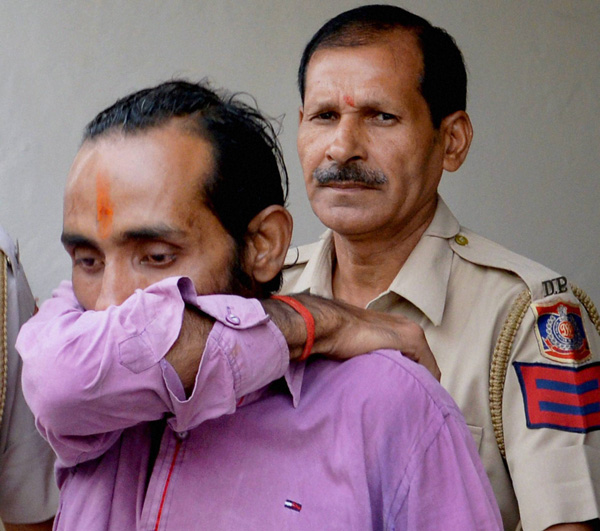 Uber rape case convict Shiv Kumar Yadav was sentenced to life imprisonment till death by a Delhi Court on Tuesday.
Taking to reporters, Public Prosecutor Atul Srivastav told reporters outside the Tis Hazari Court: "We requested the Court to give him maximum punishment to send a strong message to the society."
According to media reports, the court has also directed the Delhi Legal Services Authority to give compensation to the victim and to take care of the family of the convict.
Arun Jaitley says he is willing to talk to Rahul Gandhi to get GST bill passed
Finance Minister Arun Jaitley has asserted that he is ready to hold meeting with any opposition leader, including Rahul Gandhi, to talk about clearing the passage for GST bill.
He also added that his government was ready to compromise on certain aspects of the bill as proposed by Congress party, if that does not change the over all structure of the bill.
"I would try and persuade them to have it cleared now, as soon as possible, because it is going to be one of the most important reforms in India," a TOI report quoted him saying.
Relatives of former Congress lawmaker found dead at their home
The bodies of a daughter-in-law and three grandchildren of former Congress lawmaker, Siricilla Rajaiah were found at their residence in Warangal, Telangana on 4 November. Reportedly, a gas cylinder leakage led to fire breaking out in the home which claimed lives of all the people.
Rajaiah was going to file his nomination for Warangal by-polls today. According to NDTV report, his daughter-in-law had filed a harassment case last year and sat in protest outside his house along with her three children.
Complainant in RK Pachauri sexual harassment case quits TERI, cites mistreatment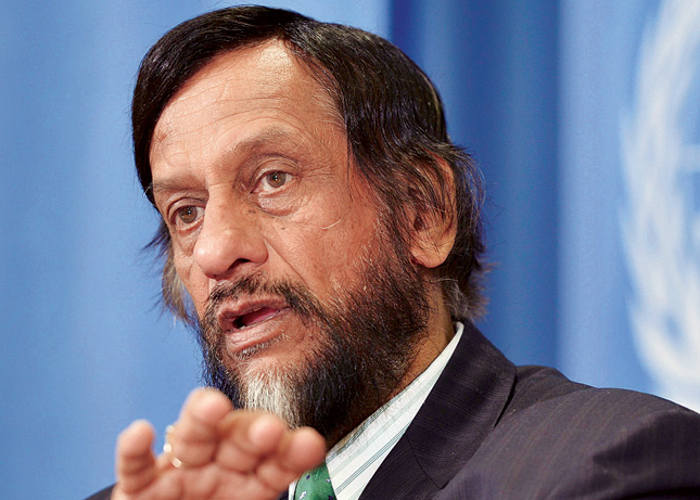 The 29-year-old woman who accused former TERI Director General RK Pachauri of sexual harassment has resigned from the think tank, citing mistreatment.
According to an Economic Times report, the woman, in her resignation letter, said that a hostile environment had been created against her in TERI which kept escalating and showed no signs of subsiding whatsoever.
She alleged that TERI protected Pachuari instead of suspending him after he was held guilty of "sexual harassment at the workplace".
Yogi Adityanath does it again, says Shah Rukh like 'terrorist' Hafiz Saeed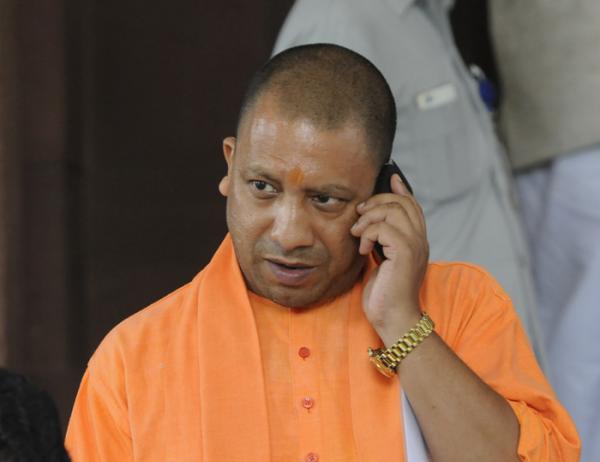 BJP leader Yogi Adityanath has gone all out to attack Bollywood star Shah Rukh Khan for making a comment on intolerance in India. Adityanath on Wednesday, while slamming SRK's comments, compared him to Pakistani terrorist Hafiz Saeed.
"He [Shah Rukh Khan] speaks in the tongue of a terrorist," Adityanath said, adding, " there's no difference between what he says and what Hafiz Saeed says."
Ironically, this comes a day after Finance Minister Arun Jaitley went on record to say that there's "no intolerance" in India.
Justice TS Thakur to be the next CJI, to be sworn in on 2 December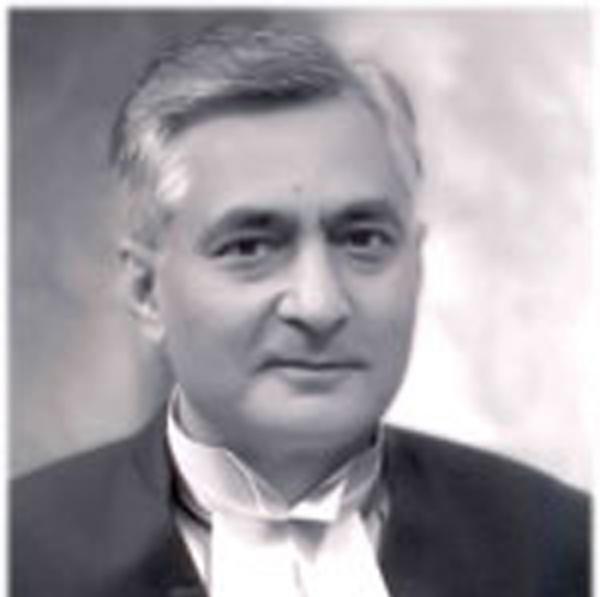 Justice TS Thakur will take over the position of the highest judicial post in the country from current chief Justice H L Dattu. The process for appointment of the next Chief Justice of India by recommending to the government began on Wednesday. Justice Dattu retires on 2 December. Thakur will be sworn in on the same day.
According to the Supreme Court website, the 63-year old Supreme Court judge served as the Delhi High Court judge in July 2004 and became the chief justice there in 2008. He took over as Chief Justice of the High Court of Punjab and Haryana on August 11, 2008. He was elevated as Judge of Supreme Court and assumed charge on 17.11.2009.
Pawan Hans chopper crashes in Bombay High, search operation on to locate 2 pilots
Pawan Hans chopper crash landed in Bombay High on the evening of 4 November. The Indian Navy has begun its search operations to locate the two pilots on board the helicopter. The incident happened around 7.30 pm on Wednesday, around 80 nautical miles of South Bombay near the oil development base of Bombay High close to a oil platform named - SLQ, The Indian Express reported. Sitanshu Kar, Principle spokesperson, Ministry of Defence took to Twitter to confirm the reports. He said Destroyer INS Mumbai has been deployed to rescue survivors. According to his latest tweet, one door of the helicopter has been sighted in the sea.
Forbes list: Vladimir Putin most powerful man on earth; Narendra Modi at 9th spot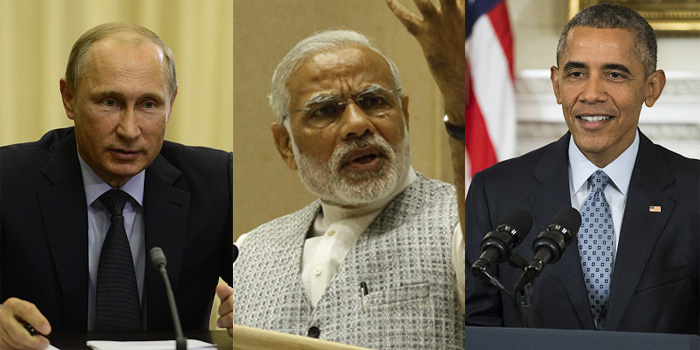 Prime Minister Narendra Modi has made it to the Forbes list of Most Powerful People in the World 2015. Placing him at the ninth spot, Forbes praised him for his global outreach during his foreign visit. However, in also adds a line of caution for Modi, who has been in the office for more than a year now. It says: "Modi must pass his party's reform agenda and keep fractious opposition under control."
The top spot has been occupied by Russian President Vladimir Putin for the third consecutive year, while German Chancellor's handling of refugee crisis brought her three notches up to the second position. OutgoingPresident of the United States Barack Obama went one position down occupying the third place on the prestigious list.
The world's poop could be worth a fortune!
According to a recent study by a United Nations think tank on water, environment and health - human poop could be turned into a valuable energy source. While water makes up between 55-75% of human faeces, the remaining 25-45% is made up of methane gas and a solid substance, which, when dried and refined, has an energy content akin to that of coal. The UN report estimates that the global value of human waste converted to fuel would be close to $9.5 dollars.
BJP leader: Shah Rukh Khan a deshdrohi
A day after Bollywood superstar Shah Rukh Khan spoke out against growing intolerance, BJP General Secretary Kailash Vijayvargiya has all but called the actor a traitor. In a series of tweets late on Tuesday, the BJP leader from Madhya Pradesh has accused Khan of "having his mind in Pakistan", committing "sedition" and conspiring with Pakistan and anti-national forces against India. He also went on to ask Khan where he was during the 1993 blasts and the 26/11 attacks.
Paris to stop traffic to combat air pollution
The mayor of Paris, Anne Hidalgo, is set to implement emergency traffic bans in the French capital when air pollution spikes. This comes after Hidalgo won a long-running battle against the French government. The move mandates alternate driving days for cars with even and odd numbered license plate to help lower traffic and therefore air pollution. While France's environment minister Segolene Royal had previously wanted to implement such bans only after 3 consecutive days of excessive air pollution, she was forced to change her stance after Parisians slammed the government when air pollution spiked on Monday.
Survey reveals some Indian states figure lower than Yemen, Chad on Female Empowerment Index
A survey by McKinsey Global Institute(MGI) has revealed that India figures lower than even Chad and Yemen on the Female Empowerment Index or Femdex. The survey titled, The Power of Parity: Advancing Women's Equality in India, shows that Bihar, Jharkhand, Assam, Madhya Pradesh and Uttar Pradesh have the worst records on Female Empowerment in India with a score ranging from 0.42 to 0.46. Femdex is an index based on 10 indicators.
The survey calculated GPS for each country and region on a scale of 0 to 1 where a GPS of 1 indicates gender parity. Among the top performing states in terms of gender parity are Mizoram, Meghalaya, Kerala, Goa and Sikkim with scores between 0.70 and 0.64. While the top five states account for only 4 per cent of India' working women, the bottom five states on the index constitutes as high as 34 per cent of working women.
Source: Firstpost
Malnourished children at greater risk due to lack of immunisation
The sad reality of a large number of infants living with malnourishment continues to haunt us because of several loopholes in the public system meant to tackle this menace. A study has brought forth startling facts about malnourishment among children below 3 years.
The report titled 'Systems that failed' shows that current measures under Integrated Child Development Scheme (ICDS) and Public Health fall severely short of either identifying or treating malnutrition among infants. A worrying finding of the study is that as many as six out of seven malnourished children with Severe Acute Malnutrition (SAM) in sample were not even identified as Sam by ICDS. In addition to this 24 out of 55 severely malnourished children were not referred for any treatment. Risks to their is further compounded by the fact that malnourished children seldom get proper immunisation.
Source:DNA