TERI Governing Council sacks RK Pachauri, replaces him with Ajay Mathur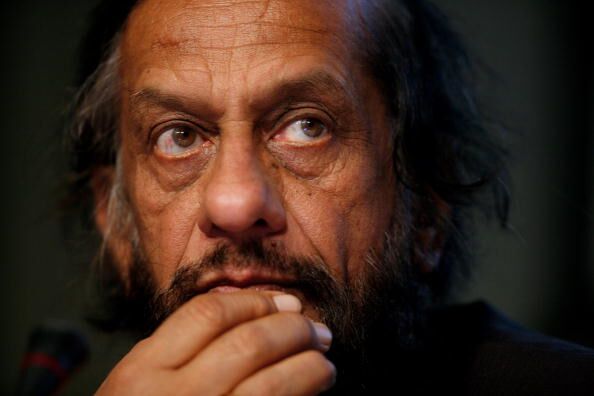 Nobel laureate and Padma Vibhushan awardee Rajendra Kumar Pachauri, who was accused in a sexual harassment case by a junior colleague, has been replaced by the Head of the Bureau of Energy Efficiency, Ajay Mathur. His removal comes just a day after a court had allowed him to re-join his position. Many TERI employees, according to news reports, were thinking of writing to the Governing Council to voice their displeasure. The sexual harassment case against Pachauri has been going on for the last five months during which the police has accused the world-renowned scientist of non-cooperation.
BJP moves privilege motion against Robert Vadra over FB post against parliamentarians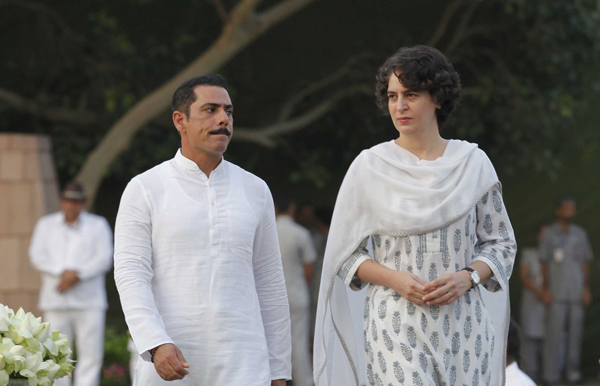 A privilege notice against Congress president Sonia Gandhi's son-in-law Robert Vadra has been admitted in parliament. In a Facebook post, he had allegedly said: "Parliament begins and so do their petty diversionary political tactics... People of India are not fool. Regret to see India led by such so-called leaders !!." The privilege motion was moved by BJP chief whip, Arjun Ram Meghwal who alleged that such comments amount to "contempt" and a "clear cut case of breach of privilege." The political slugfest between the two main political parties over Lalitgate and the Vyapam scam is fast taking personal overtones.
MP NGO launches signature drive to create awareness about Vyapam scam
A leading Bhopal NGO launched a signature campaign on Thursday to create awareness about the Vyapam scam. It says that the admissions and recruitment fraud is not just a political issue, "but also a social one and those involved in it, whether they are politicians or officials, should be immediately removed from their posts in the interest of a fair probe." Amulya Nidhi, the national executive member of the NGO, Madhya Pradesh Jan Swasthya Abhiyan, added that the signature campaign has been launched to create awareness among people about the scam and its ramifications, specially in the social sector.
Pakistan gets ready for talks, prepares dossier on India's involvement in terror activities
Pakistani National Security Advisor Sartaj Aziz has reportedly confirmed that Pakistan has prepared a dossier on India's alleged role in instigating terror activities in Karachi and Balochistan. This dossier will be handed over to his Indian counterpart Ajit Doval when the two meet in Delhi next month. During their meeting, both the NSAs are likely to discuss all issues related to terrorism. The road to NSA-level talks was paved for by Prime Minister Narendra Modi and his counterpart Nawaz Sharif in Russia on 10 July where the two decided to revive the stalled dialogue process and quicken the Mumbai attack case trial.
BJP hopes to salvage session as some regional parties undecided on Congress strategy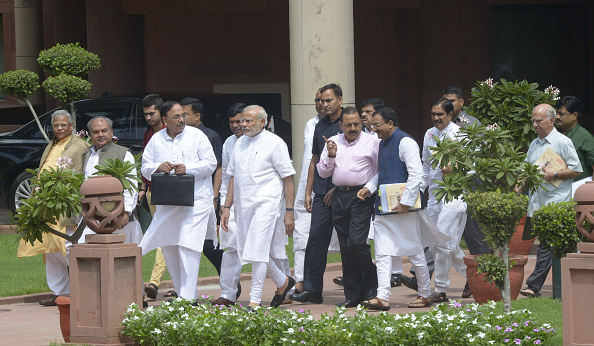 The BJP is keeping its hopes alive for a fruitful session of parliament as uncertainty crops up among regional parties on supporting the Congress. Both the BJP and the Congress have hardened their stands on the resignations of three senior BJP leaders over the Vyapam and the Lalit Modi issues. The BJP tried to resolve the logjam in parliament on Thursday, the third day of the monsoon session, by holding an informal meeting of Opposition leaders but none of the parties attended it. Similarly, when Congress vice-president Rahul Gandhi called a meeting of Opposition parties, only Aam Aadmi Party and the Nationalist Congress Party turned up. Of the significant opposition parties - Samajwadi Party, Trinamool Congress, BJD, AIADMK and DMK, some are now revising their strategy in parliament.
Golfer Shubham Jaglan does it again, wins his second title in as many weeks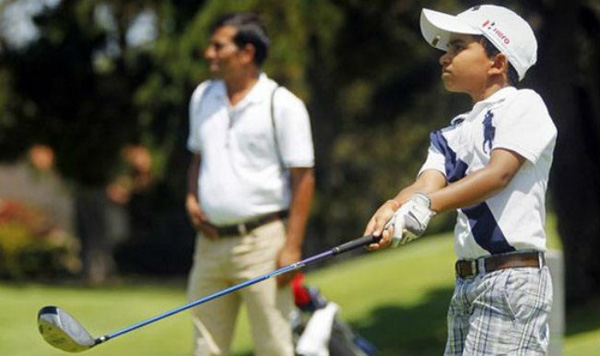 Ten-year-old Indian golfer Shubham Jaglan, the son of a milkman from rural Haryana, won his second junior world golf title in as many weeks. This time he won the International Junior Golf Academy's world stars of junior golf tournament in Las Vegas on Thursday. His mother Anjali said: "I am really happy that Shubham has won his second world title in a row." Just last week he had won the Junior World Golf Championship title in San Diego. Jaglan is being coached by former golfer Nonita Lall Qureshi since he was seven-years old. Jaglan, who began playing golf from the age of five and has already won over a 100 tournaments.
MP Government to rename and revamp a scandal called Vyapam through ordinance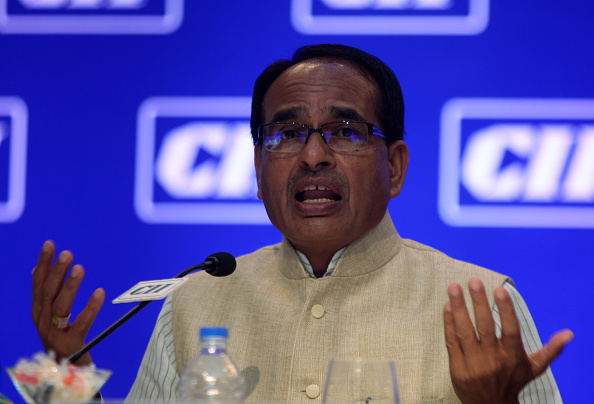 The Vyapam scam, a name that has became synonymous with deaths and fraudulent recruitments, is all set to get a face lift. Madhya Pradesh Chief minister Shivraj Singh Chouhan wants to change the Madhya Pradesh Vyavsayik Pariksha Mandal, or Vyapam, to MP Pravesh Evam Bharti Pariksha Mandal, in order to put the scam behind him. However, as the government could not introduce the bill in the monsoon session of the state assembly, which met for three days only, it has decided to issue an ordinance on renaming Vyapam. Technical education minister Umashankar Gupta, confirmed the plan and said: "The government wants to further streamline Vyapam by bringing autonomy."
Pakistan's ISI tried to tap international web traffic through underwater cables, claims NGO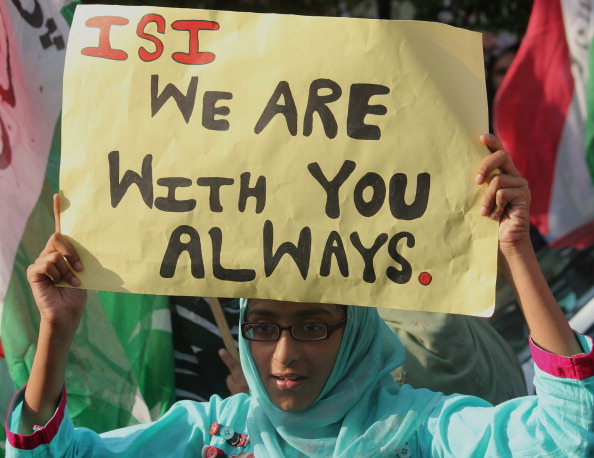 British NGO Privacy International has claimed that Pakistan's Inter-Services Intelligence (ISI) tried to access data from 'landing sites' passing through Karachi. The NGO says that Pakistan was in talks with a European company in 2013 to acquire the technology to access global internet traffic that would have rivalled "some of the world's most powerful surveillance programmes" including those of the US and UK. However, Privacy International could not confirm whether the deal with the European company materialised or not. On the other hand, leaked top-secret documents appear to show that the British intelligence have gained access to almost all of Pakistan's internet users.
On day four of monsoon session, parliament adjourned again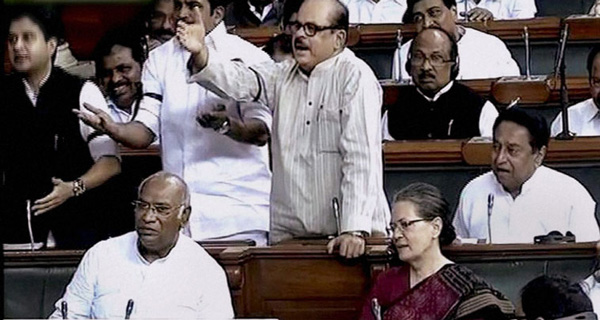 Day four of the monsoon session ended in pandemonium as the Congress insisted on the resignations of Foreign Minister Sushma Swaraj and Rajasthan Chief Minister Vasundhara Raje over the Lalit Modi scandal, as well as that of Madhya Pradesh Chief Minister Shivraj Singh Chouhan over the Vyapam recruitment scam. However, the BJP too dug its heels in and refused the Opposition demand for the resignations. Home Minister Rajnath Singh said that the BJP is ready for debate but the Opposition is running away from it. He added that the Congress does not want the parliament to function.
SC to hear Yakub Memon's appeal on 27 July over death sentence
The Supreme Court will hear on 27 July the plea by 1993 Mumbai serial bomb blasts convict Yakub Memon challenging the death warrant against him. Memon, who is to be hanged on 30 July for his role in the 1993 Mumbai serial blasts, had appealed to the Supreme Court again on 23 July. His petition said that the death warrant issued by the lower court is illegal. Memon's mercy petitions have earlier been rejected by the President and the Supreme Court. He was found guilty of planning and financing India's worst terror attack in which nearly 260 people were killed and 700 injured in serial bomb explosions in 12 different parts of Mumbai.
Bombay High Court grants anticipatory bail to Teesta Setalvad even as a CBI court refuses it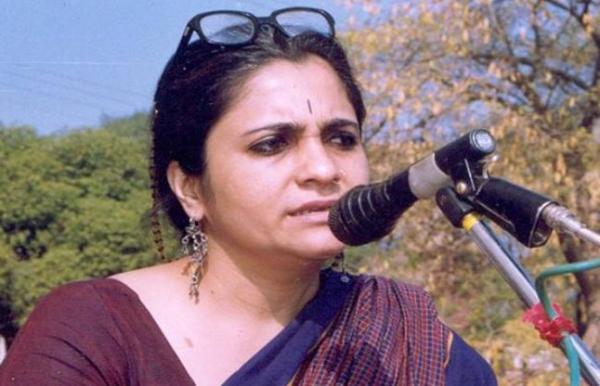 The Bombay High Court granted anticipatory bail to activist Teesta Setalvad even as a CBI court had earlier during the day rejected it. Setalvad is facing charges of violation of foreign exchange regulations and misuse of funds meant for social welfare. At an earlier hearing, the CBI had described her as "a threat to national security." However, Setalvad has denied any wrongdoing in the numerous cases lodged against her. Setalvad's lawyer says she is being persecuted for the cases that she had filed earlier against Prime Minister Narendra Modi, accusing him of failing to stop the communal riots that ravaged Gujarat in 2002.
Mosquitoes use their senses of smell, sight and thermal cues to select delicious humans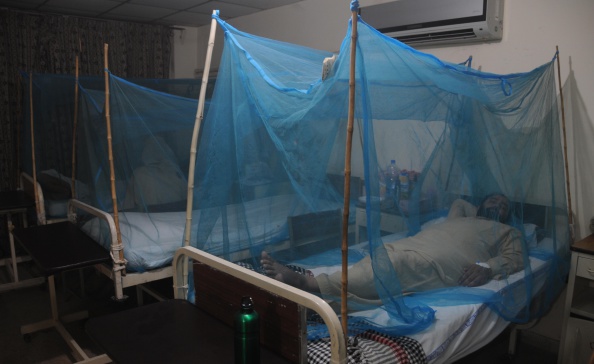 Biologists say that mosquitoes use a triple combination of visual, olfactory and thermal cues to select human beings and bite them. It is their sharp sense of smell that guides them to their prey from a distance of 10-50 metres; within 5-15 metres it begins to see the human figure and, at a distance of less than a metre, it can sense the heat from the host's body. It is the CO2 from a human body that first attracts the mosquitoes to zero in on their prey. The research paper was published in the journal Current Biology by a team from the University of Washington and the California Institute of Technology.
In change of heart, China mulls relaxing the one-child policy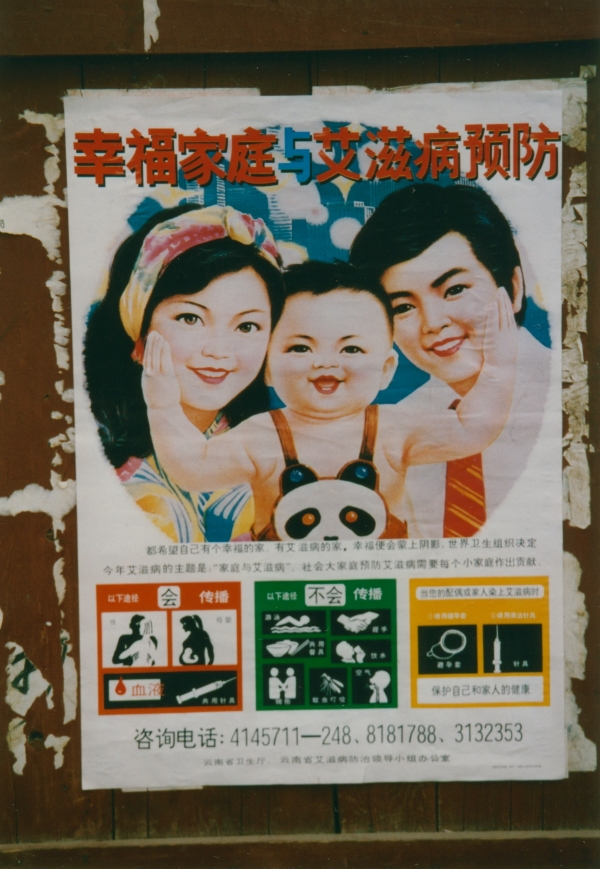 China, which has strictly enforced the one-child policy for decades, is considering allowing a second child for all. A report by Global Times says that an online poll showed a majority of the Chinese people support the second-child policy. Already, 29 provinces and municipalities have relaxed the one-child policy to allow couples to have a second baby if either parent is from a single-child family. However, it is still not clear when will China implement this relaxation. Reseachers say it could be fully implemented as soon as this year or it could even be next year. Experts say that the present fertility rate is low as the country needs to maintain a moderate fertility rate for sustainable development.
Two hours of social media everyday may lead to poor mental health among teens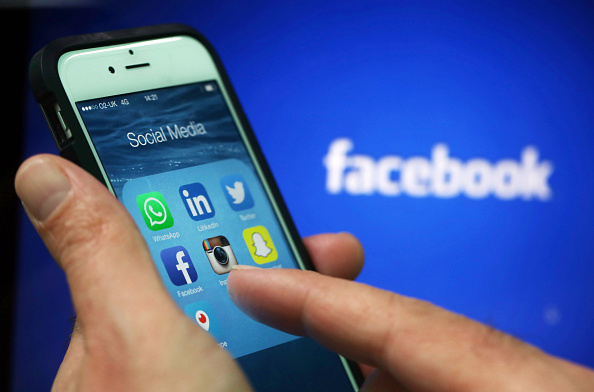 A Canadian study on students in grades 7-12 says that teenagers spending two hours everyday on Facebook, Twitter or Instagram may be at risk of poor mental health, high psychological distress and suicidal thoughts. Researchers Hugues Sampasa-Kanyinga and Rosamund Lewis from the Ottawa Public Health, said that adolescents who spend considerable time on social networks also reported an unmet need for mental health support. They also found that 25 per cent students reported using social networking sites for more than two hours daily. The study added that because teenagers are on the social media, it also becomes the right place for public health providers to reach out to the vulnerable people and provide them support.
Iran has executed nearly 700 people in just over six months says Amnesty International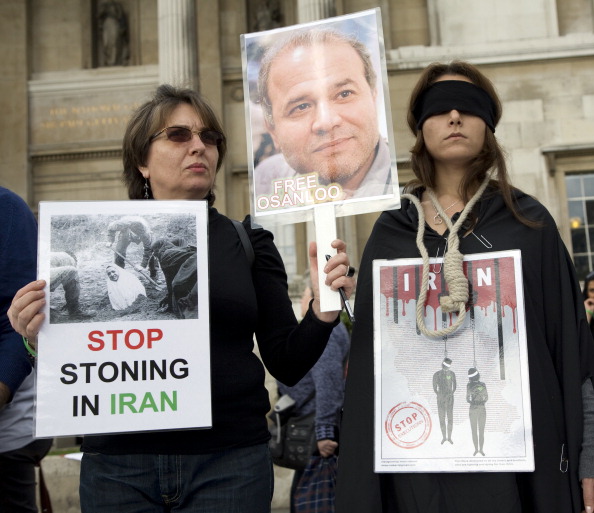 Amnesty International said on Thursday that Iran is believed to have executed an astonishing 694 people between 1 January and 15 July 2015, leading to an unprecedented spike in executions in the country. It added that executions did not stop even during the holy month of Ramadan and at least four people were executed over the past month. The human rights organisation says that reasons behind this year's shocking surge in executions are unclear but the majority of those put to death in 2015 were convicted on drug charges. It adds that even now several thousand people are believed to be on death row in the country.
Health ministry, UNICEF launch awareness campaign to control childhood diarrhoea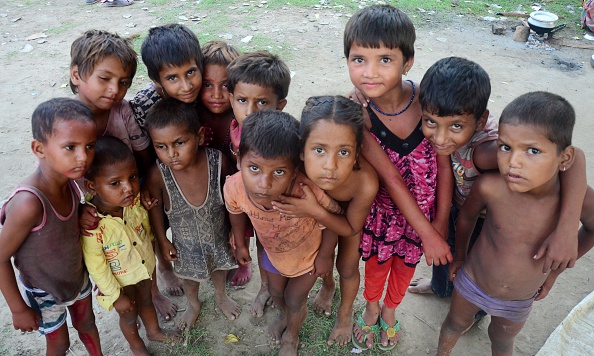 The Union Health Ministry has launched an awareness campaign to ensure zero child deaths with a view to controlling childhood diarrhoea. The infection takes the lives of nearly 1.4 lakh children every year in the country. The awareness campaign, Intensified Diarrhoea Control Fortnight (IDCF) will be observed from 27 July to 8 August. UNICEF said childhood diarrhoea is associated with lack of nutrition, poor hygiene and healthcare, poor access to clean water and sanitation. The government also plans to include Rotavirus in its immunisation programme that covers about 13.5 crore children. The IDCF campaign also saw the launch of a mobile application to monitor data coming from the whole country.
Japanese Encephalitis claims 52 lives in Assam, over 318 test positive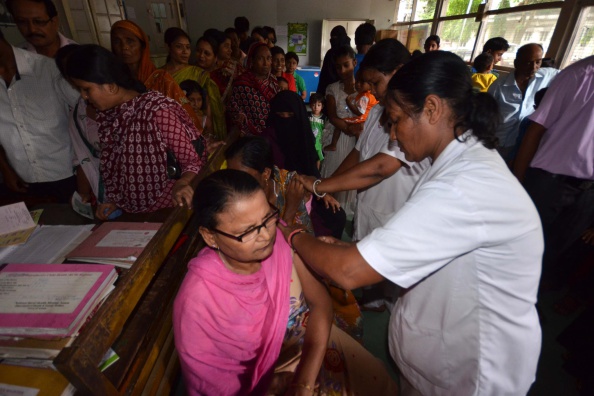 Fifty-two people have died and 318 have tested positive for Japanese Encephalitis (JE) in Assam with the disease assuming alarming proportions. Among the worst affected districts are Dibrugarh, Tinsukia, Sibsagar, Golaghat, Dhemaji and Kamrup (rural). According to health officials, cases of acute encephalitis, different from JE, are also coming up in some districts. Meanwhile, the health department has taken up various initiatives to control the spread of JE and para-medical staff has been sent to the affected places. Fogging too has been increased in both urban and rural areas.