Government plans to bring in fresh bill to curb bribery by foreign officials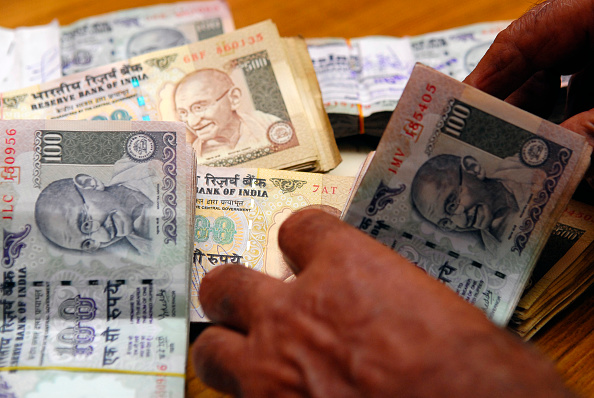 The government will make accepting or giving a bribe by foreign public officials a punishable offence with imprisonment of up to seven years. The bill, Prevention of Bribery of Foreign Public Officials and Officials of Public International Organisations Bill, 2011, had lapsed with the dissolution of the 15th Lok Sabha in May 2014. Now the government has asked the Law Commission to provide its views on the matter. The bill also empowers the government to enter into agreements with other countries for enforcing this law. Just a few days back, American authorities imposed a criminal fine on two officials of the Louis Berger Group for bribing Indian officials, including a politician, for water contracts in Goa and Assam.
Infosys always lost money on government projects, says co-founder Narayana Murthy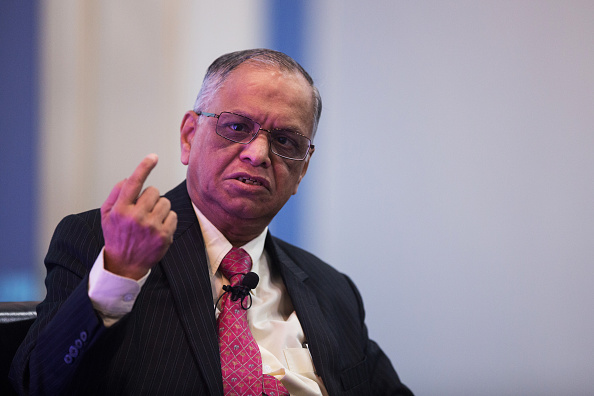 India's second-largest software services company Infosys has not made any profit on government projects because of red-tapism and other issues, co-founder NR Narayana Murthy said on Monday. He told CNBC-TV18 that issues included low price, delayed payments, not accepting software on time, changing requirements mid-stream, not allocating enough time to define requirements and in some cases, corruption. Murthy said that government projects need to have clauses at par with international practices to ensure participation from Indian players and to make campaigns like Digital India successful.
I-T Department gives deadline of 30 September to disclose foreign assets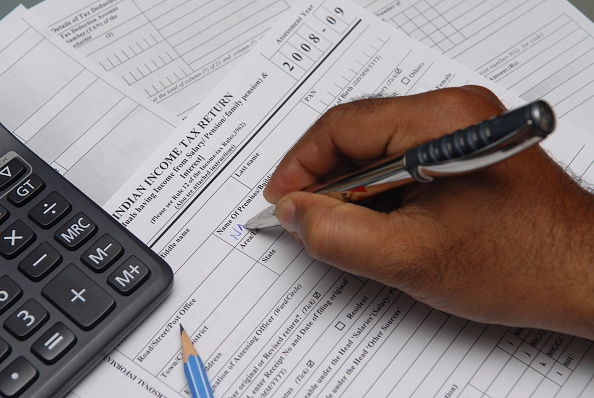 The Income Tax department has warned that action will be taken under anti-money laundering laws against those who do not disclose their illegal foreign assets by 30 September as part of the one-time 90-day window given by the government. The department even issued advertisements in daily newspapers to publicise the "one-time opportunity to come clean through the compliance window." The advertisement even said that the I-T department has information on foreign financial accounts of people therefore people should make use of the three-month compliance window given by the government under the new black money law.
Maharashtra to take responsibility of specially-abled kids even after 18 years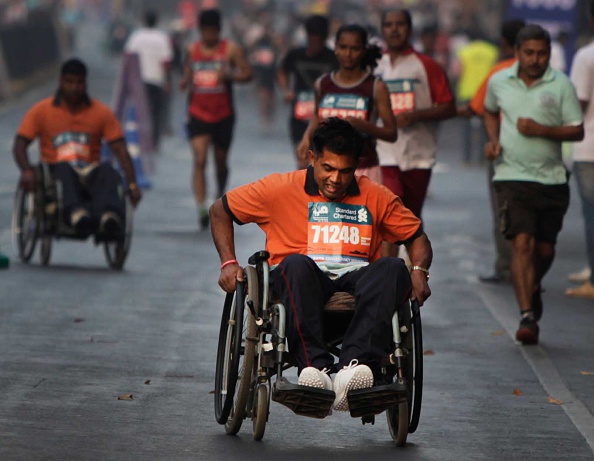 The Maharashtra government has decided to take the responsibility of specially-abled children even after the age of 18 if they do not have parents or guardians to look after them. Minister of State for Social Justice, Dilip Kamble told the Legislative Council that such children are allowed to study in special schools till they turn 18. "But now even after they cross this age, the state government will take the responsibility," he said. He was replying to a question raised by MLA Kapil Patil during the question hour today. In reply to another question, he said that the government is thinking of providing special teachers in all the schools which teach autistic children.
Greece remits 2 billion euros to IMF, no longer under default now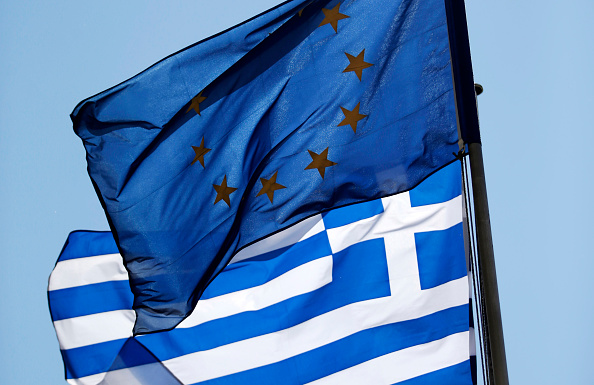 Greece has made a payment of about two billion euros to the International Monetary Fund (IMF) from the 7.16 billion euros granted to it by the European Union (EU) on Friday. IMF spokesman Gerry Rice said in a statement: "I can confirm that Greece today repaid the totality of its arrears to the IMF.... Greece is therefore no longer in arrears to the IMF." However, the country still has to make a 4.2 billion euro payment to the European Central Bank. The country began limping back to normalcy following the bailout deal with EU that allowed its banks to begin operations from 20 July following nearly three weeks of closure. However, people face rising prices due to imposition of taxes under the bailout provisions.
Heavy rain hits Mumbai again after a month, disrupts train and road services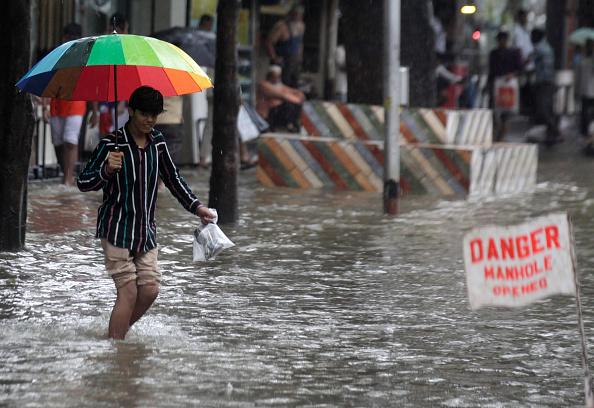 Continuous rain since Monday night has disrupted suburban train services in the city and water-logged many areas. The rain has come back to the city after almost a month of dry spell, causing Western Railway to cancel some of its trains after tracks got submerged. Schools had to be shut down in Palghar while BEST buses had to be diverted on some routes. Arrivals and departures too have been disrupted with flights getting delayed by around 20 minutes. The Thane disaster management cell has cautioned residents along the city coast and low lying areas of high tide.
SC strikes down quota for Jats saying they are not backward politically, economically or socially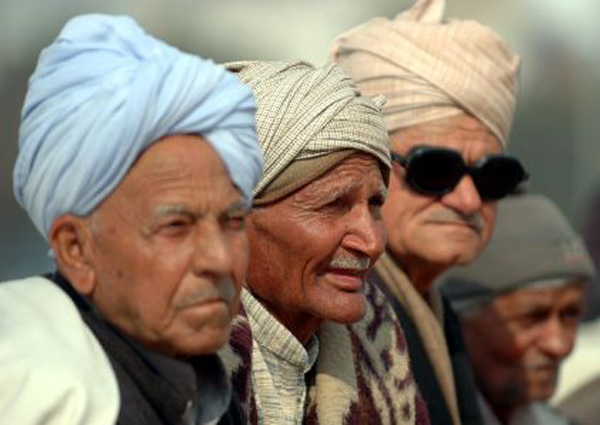 The Supreme Court on Tuesday dismissed a petition by 161 Jat candidates seeking employment in banks. They had cleared the banking recruitment examination under the Other Backward Classes quota but the banks did not issue appointment letters. The candidates then challenged the banks in the Supreme Court. A Bench, comprising Justices Ranjan Gogoi and Rohinton Nariman, refused to accept their plea saying it had already ruled that Jats were not backward either politically, economically or socially and as such should not be given the OBC quota.
Parliament adjourned for the day, Congress disrupts Rajya Sabha proceedings twice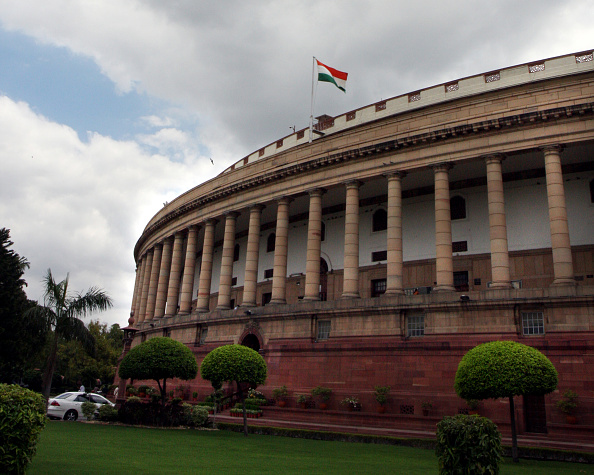 The first day of the monsoon session of the parliament began on a stormy note with the Congress disrupting Rajya Sabha proceedings twice over the Lalit Modi issue. The government promised to hold a discussion on the issue but added that other issues linked to the chief ministers of Rajasthan and Madhya Pradesh cannot be taken up in parliament as they are state issues. A total of 11 bills are likely to be introduced in the parliament including the controversial land bill. The Lok Sabha too was adjourned for the day.
For the first-time ever a Chinese warship docks at Mumbai port, to replenish stocks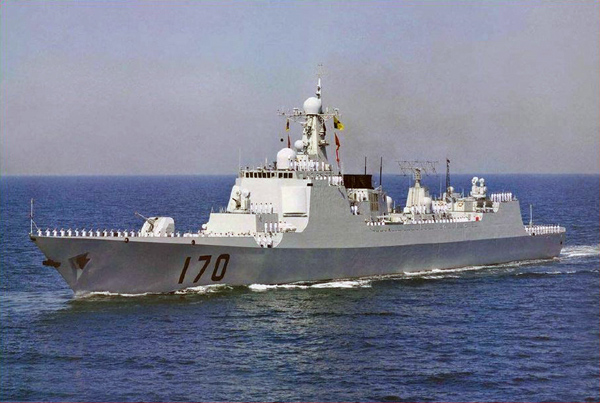 Jinan, a Luyang II-class Guided Missile Destroyer, has docked at Mumbai for a four-day stay to replenish stocks, rations and fuel. It is on an anti-piracy patrol in the Gulf of Aden and will halt in Mumbai for four days before sailing back to Salalah, Oman, on 24 July. It is a positive as well as a surprising development given that India and China have been often trading accusations over the role and power of their navies in the Indian Ocean and also the South China Sea. India has often raised concerns over the docking of Chinese submarines in Sri Lanka and Pakistan.
Supreme Court rejects Yakub Memon's mercy petition, to be hanged on 30 July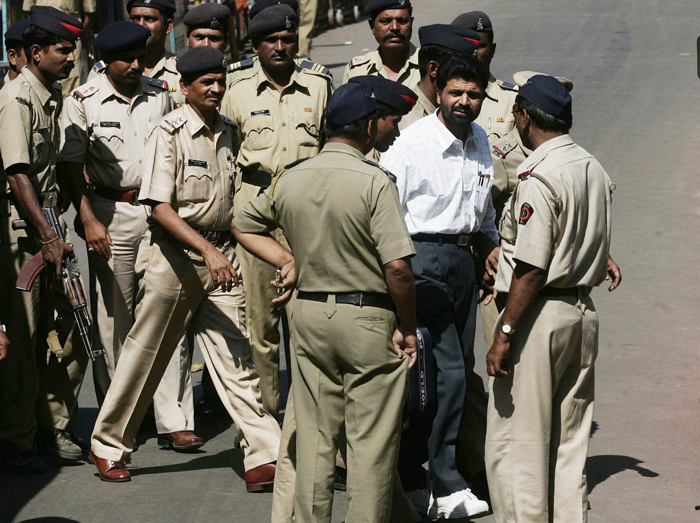 The Supreme Court has rejected the final mercy petition of Yakub Memon on Tuesday, the lone death row convict in Mumbai's 1993 serial bomb blasts case. This will be the first execution related to the 1993 serial blasts in which over 250 people were killed. Memon was found guilty of financing the 13 serial blasts that shook India's financial capital. Memon's earlier appeals against his execution have been rejected by the Supreme Court and also by the President. His brother and underworld don, Tiger Memon, one of the main accused in the case has been missing since 1993. According to laid out procedures, Memon's family members too have been informed about the execution.
Russian physicist billionaire to fund 10-year search for intelligent life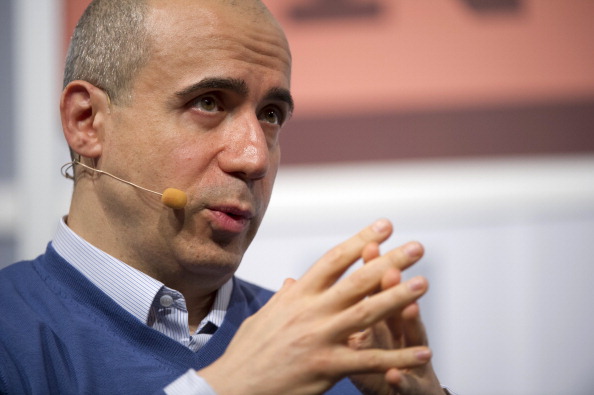 Russian billionaire Yuri Milner will handpick a team of scientists and allot $100 million for 10 years to find out if there are any other intelligent species out there. Fascinated as a child by astrophysicist Carl Sagan's Intelligent Life in the Universe, Milner's team will use some of the world's largest radio telescopes, listening keenly for radio signals that might indicate the presence of intelligent life elsewhere in the universe. A large part of his fund will actually go into booking the radio telescopes, which he intends to do for up to two months every year at each site. He feels that other civilizations could teach us how to handle challenges such as allocating natural resources.
NASA shares stunning image of Earth, Obama tweets praises of the photograph
A NASA camera on the Deep Space Climate Observatory (DSCOVR) satellite has sent its first view of the entire sun-lit side of the Earth. Clicked from 1.6 million km away in space, the stunning new photo was clicked on 6 July. The photograph charmed US President Barack Obama so much that he tweeted on his official @POTUS handle: "Just got this new blue marble photo from [email protected] A beautiful reminder that we need to protect the only planet we have." The images clearly show desert and sand structures, river systems and complex cloud patterns over the planet. NASA will use these images to measure ozone levels in the Earth's atmosphere and plant growth on the ground among other things.
Earth gets its warmest June and 2015 likely to become its warmest year as well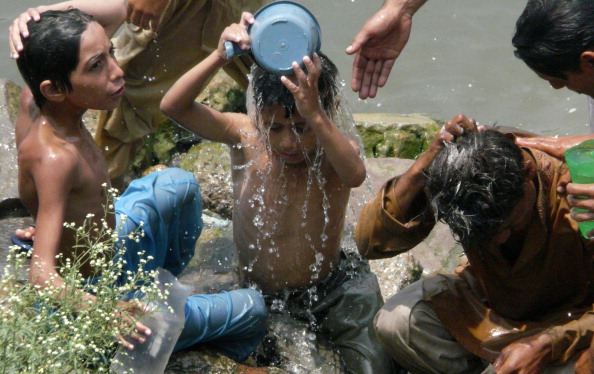 The Earth just witnessed its warmest June on record, a fact corroborated by three climate reporting organisations around the world - NASA, the Japan Meteorological Agency, and the National Oceanic Atmospheric Administration (NOAA). Also, 2015 is shaping up as the warmest year with average global temperatures across all land surfaces increasing by 2.27 degree Fahrenheit. The 12-month period before July was the warmest-ever according to the NOAA. June also happens to be the third month this year, after February and March, to break the monthly temperate records. And one last statistics - 14 of the 15 warmest years on record since the 1800s have occurred only after 2000.
Thousands of Assam villages without headmen, people lack access to government schemes
Nearly 10,492 villages in Assam do not have a 'gaon burah' or a village headman. Despite the fact that the state cabinet had taken a decision to fill the vacancies, nothing has moved till now. Governance has come to a standstill as village headmen play an important role in the implementation of government schemes. They have assisted the government in enlisting for the National Register of Citizens (NRC), in registering for births or deaths and have been responsible for the monitoring of distribution of relief and other aid materials. In the case of women who migrate after marriage, a certificate issued by the village headman is a valid document for proving linkage.
Uttrakhand government proposes Rs 800 assistance to adults under four feet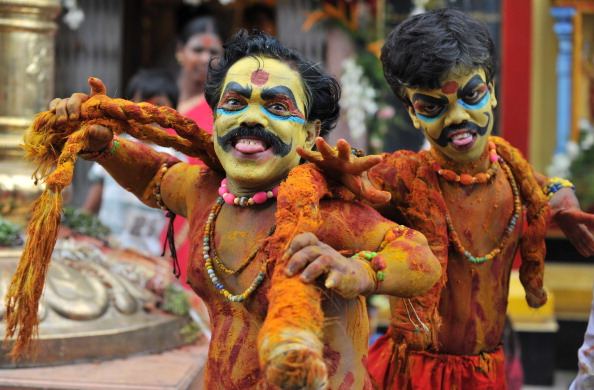 The social welfare department of Uttarakhand plans to hand out Rs 800 as financial aid to people who are less than four feet tall. The reason given is that these people, 'face a lot of difficulties in their day-to-day lives.' The monthly financial assistance will be provided to people who are over 21 years of age, according to the social welfare department, which is currently doing a survey in all the 13 districts of the state to ascertain the number of beneficiaries.
Water companies suck out groundwater, leave little for Vellore farmers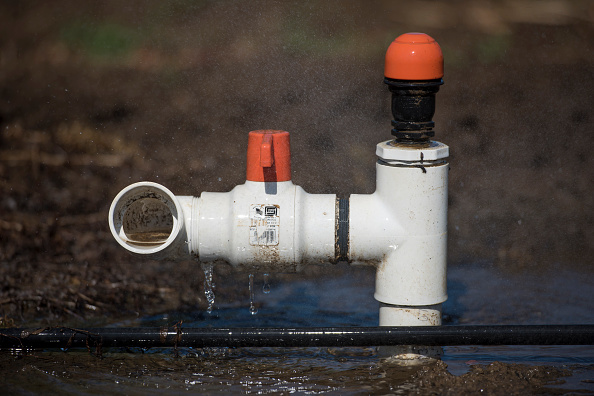 Residents and farmers of Alasandhapuram and neighbouring villages in Vellore district took out a protest and petitioned district collector R Nanthagopal to take action against three water companies which have an excess number of borewells and are selling water through tractors. The protestors also said that after the Palar river dried up, groundwater has become their only source of water. Alasandhapuram residents now want the government to close down the water companies as these are depriving them of not just irrigation water but drinking water by drilling 1,500-feet borewells and selling water through tractors.
From darkness to light, India's first solar village completes one year of being powered by the sun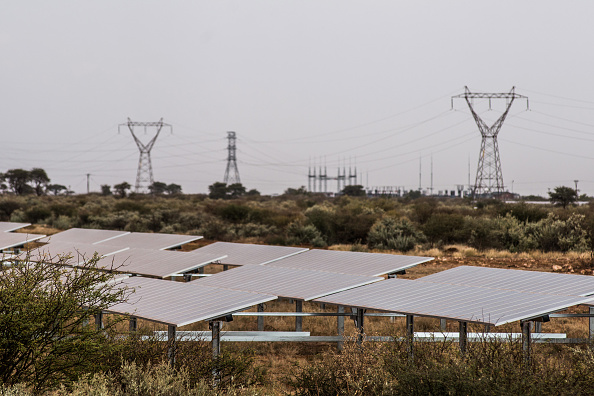 Dharnai, a small village near Bodhgaya in Bihar, achieved access to electricity for the first time in 30 years. And the energy that is sustaining the 2,000 people of the village is solar. The micro-grid, put up by Greenpeace has changed the life of people completely. Lighting up the village means that children study late into the night and women no longer have to finish preparing meals before the sun sets. The people, particularly women and girls feel safer and the provision of street lights mean that people now put up make-shift shops often. One year of successful solar-based lighting means that many people have found sustainable livelihood while others find themselves more productive.