IITs being used for 'anti-India, anti-Hindu' activities: RSS mouthpiece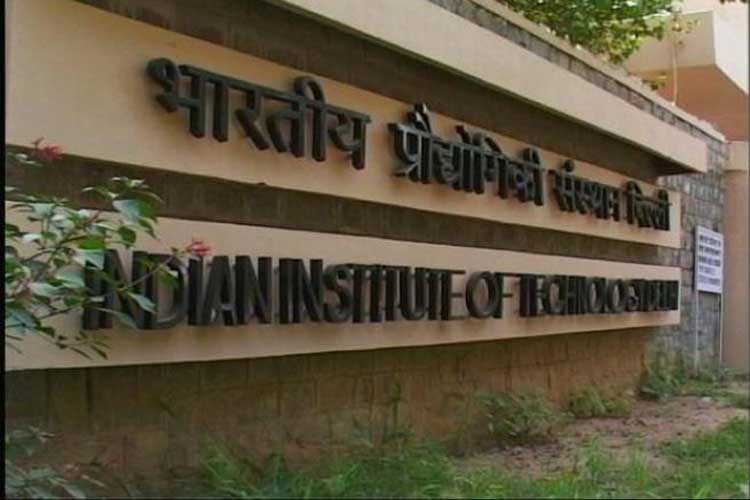 An article in RSS mouthpiece Organiser, has alleged that prestigious institutes like IITs were being turned into places for 'anti-India and anti-Hindu' activities. It also said that faculties with low morals are misguiding students at these prestigious institutes and such activities either don't come to the notice of the board of governors or are being ignored. Giving examples, the article claimed that non-vegetarian food began to be served at IIT-Roorkee in the holy city of Haridwar and students at NIT, Rourkela, were stopped from holding Puja in the community hall, both under the UPA rule. This article comes after an Organiser article termed protests against Gajendra Chauhan's appointment as FTII chairman as 'anti-Hindu'.
MLA and councillor's husband tied-up with ropes by villagers angry over power cuts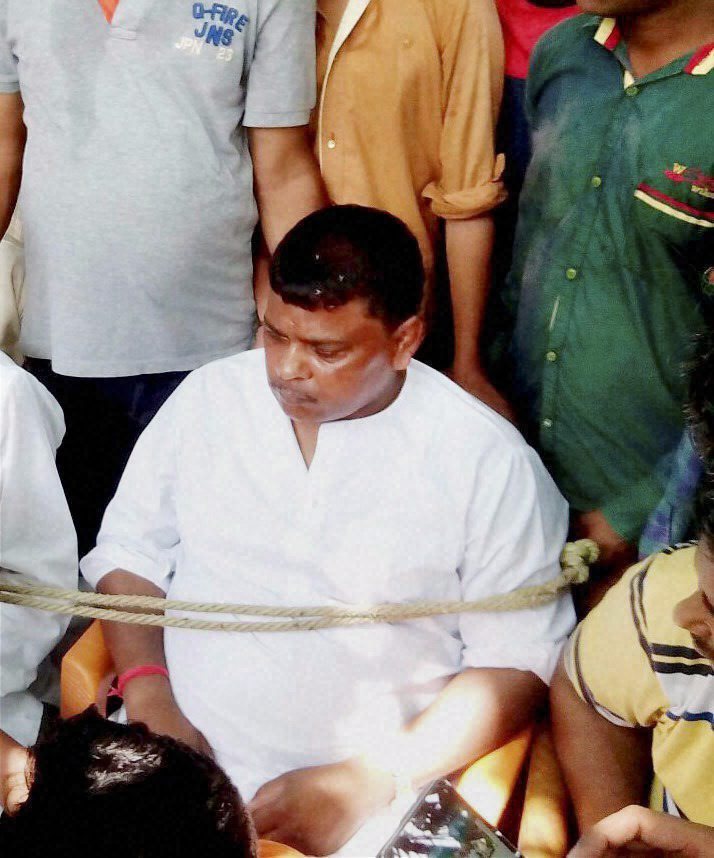 BSP MLA from Mughalsarai, Babban Singh Chauhan, and Sheikh Kayamuddin, husband of the local councillor Murshida Begum, were tied up with ropes and held hostage by villagers in the Alinagar ward of Mughalsarai in Uttar Pradesh. The two had gone to pacify the villagers who were protesting against power cuts and water problems. A transformer in the area had reportedly malfunctioned which led to power cuts for over a week. Despite repeated complaints to the electricity department, the transformer was not replaced. The police rushed to the spot and rescued the duo.
Another temple attack in the US, with 60 gunshot blasts on temple sign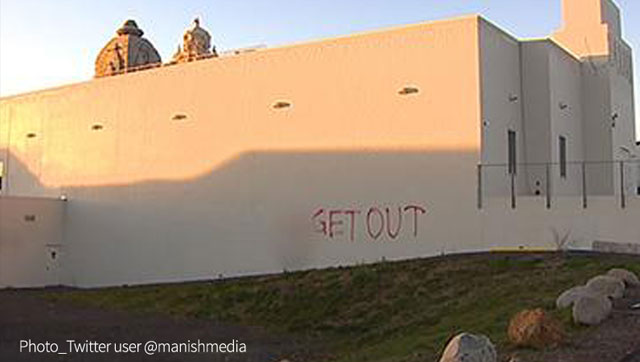 A sign board for a planned temple in the US state of North Carolina was fired at, leaving more than 60 holes, prompting authorities to probe the incident. The Sheriff's office found empty shell casings near the sign and has begun investigations. The Om Hindu Organisation of North Carolina is planning to build a 3,600-square-foot temple in Clemmons and has bought 7.6 acres of land. The incident comes at the heels of reports of vandalising of North Texas Hindu Mandir in Dallas in April and vandalising of two Hindu temples in Seattle metropolitan area of Washington State in February last.
US and Cuba to restore diplomatic ties severed over five decades back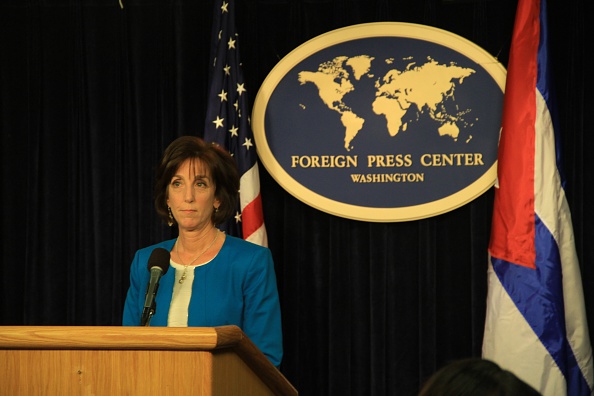 Monday will go as a historic day in international diplomacy as the US and Cuba will restore diplomatic ties in over 50 years by upgrading their respective embassies. US secretary of state John Kerry will also formally receive his Cuban counterpart Bruno Rodriguez for talks. US President Barack Obama and his Cuban counterpart Raul Castro had agreed on 17 December to end the estrangement between their countries. However, the two countries do not see eye to eye on many issues including American property seized by Cuba, the US economic embargo against Cuba and the return of American fugitives.
Mitsubishi apologises for using Americans prisoners as forced labour during WW-II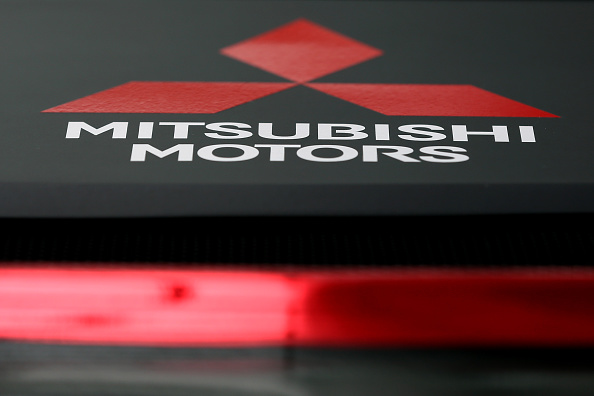 In a first-of-its-kind apology by a Japanese company, Mitsubishi corporation has apologised for using US prisoners of war as forced labour during World War Two. Hikaru Kimura of Mitsubishi expressed remorse that prisoners had been put to work in mines operated by the firm. It is said that about 500 American POWs were forced to work in the mines from among the thousands of allied, Philippine, Korean and Chinese prisoners who were pushed into slave labour by the Japanese. The Japanese government officially apologised to American former POWs five years ago.Source: BBC
Stones and shoe hurled at Punjab minister in New York, two arrested for violence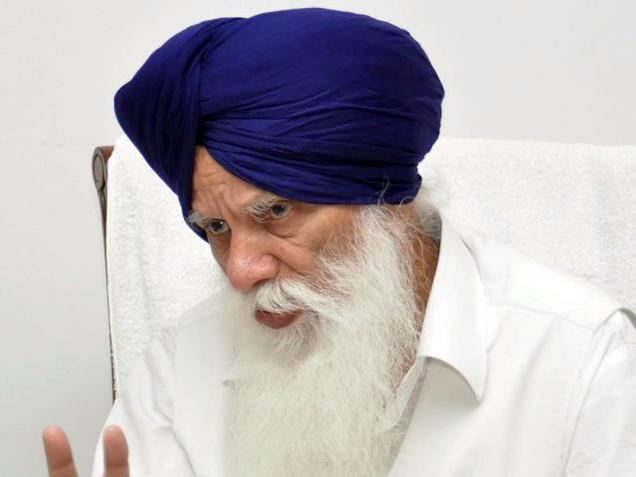 Tota Singh, Minister for NRI Affairs in the Punjab Government, came under attack in New York after hundreds of Sikhs threw stones and hurled a shoe at him in Queens borough on Sunday. Tota Singh, along with other Akali leaders, was scheduled to address a meeting at Richmond Hill when people began shouting slogans demanding conviction of police personnel for extra-judicial killings in Punjab. The minister is leading a delegation to the US and Canada to garner support of the Punjabi diaspora for the 2017 state Assembly elections. In a statement in Chandigarh, the Shiromani Akali Dal said that the attack was an act of "frustration by some vested interests."
Prime Minister to launch National Career Counselling Portal today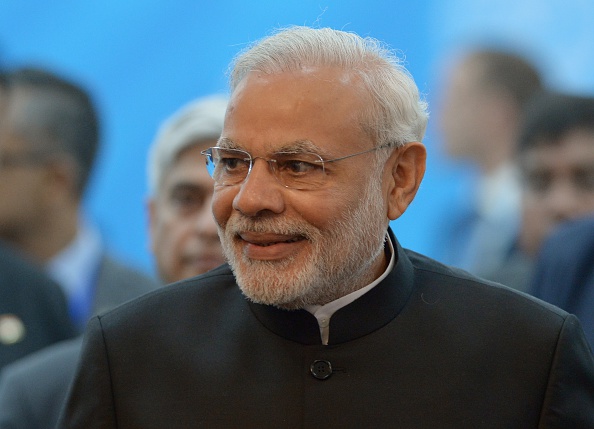 With a view to transforming all government-run employment exchanges, Prime Minister Narendra Modi will launch the National Career Counselling Portal on 20 July. India has about 982 employment exchanges and the government plans to modernise and transform 100 of these in the initial phase. The employment exchanges will also serve as counselling centres. Candidates will be able to not only search and apply for jobs on this portal, they will be able to avail information related to careers either by visiting these centres or through helpline numbers.
Delhi Chief Minister inaugurates the first mohalla clinic in west Delhi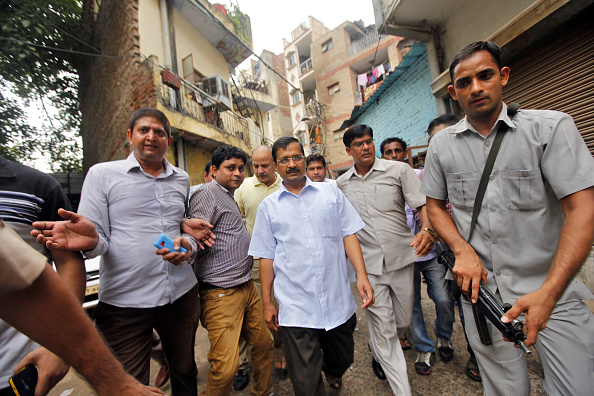 The first-ever mohalla clinic for Delhi was inaugurated by Delhi Chief Minister Arvind Kejriwal in Peeragarhi, West Delhi on Sunday. The government has plans to open up 15 such clinics in every assembly constituency, bringing air-conditioned health facilities right at the doorstep of the people. Kejriwal said that with such good health facilities, people will stop going to big government hospitals which will improve their efficiency as well. Health Minister Satyendra Jain said that at Rs 20 lakh, the dispensary was built at one-fifth of the cost of dispensaries built by the previous government.
Mumbai Police lodge FIR against NCP MLA Ramesh Kadam over Rs 350 crore irregularity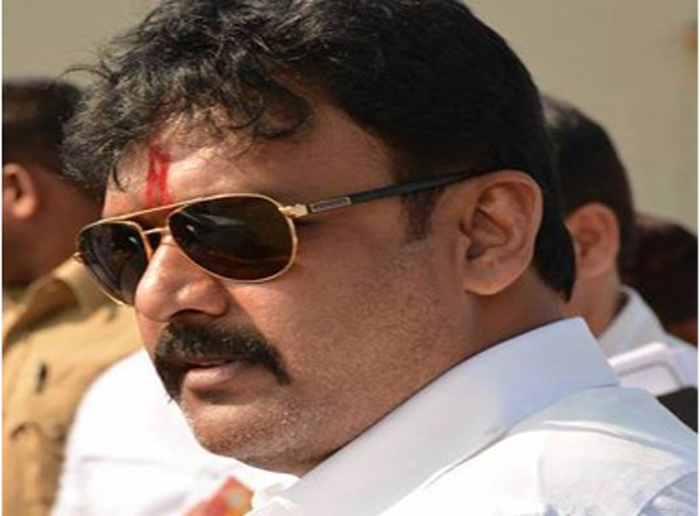 The Mumbai Police registered an FIR against Nationalist Congress Party (NCP) MLA Ramesh Kadam for corruption and misappropriation of funds in connection with alleged financial irregularities in the Lokshahir Annabhau Sathe Development Corporation (LASDC). The alleged scam involves fraudulent disbursal of loans taken from district cooperative and national banks to serve the needy and backward sections. Kadam was the chairman of the corporation between 2010 and 2014, when the alleged irregularities, involving up to Rs 350 crore took place. The corporation also faces allegations of appointing employees without following procedures.
BJP leaders decide to go on the offensive in the monsoon session
With the Opposition firming up its position on issues like Vyapam scam and the Lalit Modi row, the NDA has decided to counter the onslaught in the upcoming monsoon session of Parliament. In a meeting at Prime Minister Narendra Modi's residence, the BJP has decided against being defensive over the controversies related to minister Sushma Swaraj and chief ministers Vasundhara Raje and Shivraj Singh Chouhan. Two chief ministers in the line of fire - Rajasthan chief minister Vasundhara Raje and Madhya Pradesh chief minister Shivraj Singh Chouhan were in Delhi on Sunday to attend BJP's strategy sessions.
Government plans to bring in fresh bill to curb bribery by foreign officials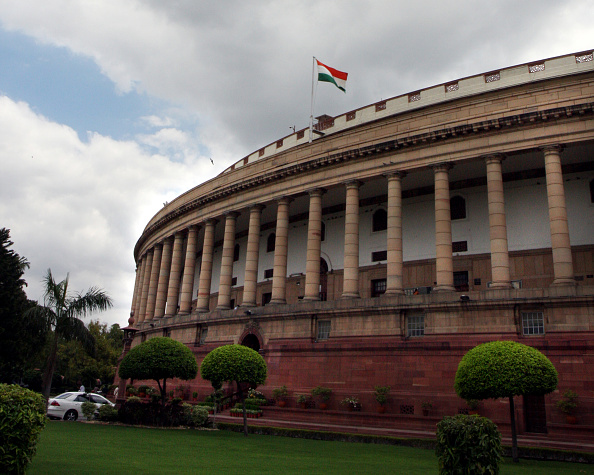 The government will make accepting or giving a bribe by foreign public officials a punishable offence with imprisonment of up to seven years. The bill, Prevention of Bribery of Foreign Public Officials and Officials of Public International Organisations Bill, 2011, had lapsed with the dissolution of the 15th Lok Sabha in May 2014. Now the government has asked the Law Commission to provide its views on the matter. The bill also empowers the government to enter into agreements with other countries for enforcing this law. Just a few days back, American authorities imposed a criminal fine on two officials of the Louis Berger Group for bribing Indian officials, including a politician, for water contracts in Goa and Assam.
Greek banks reopen with limited services but stock market still closed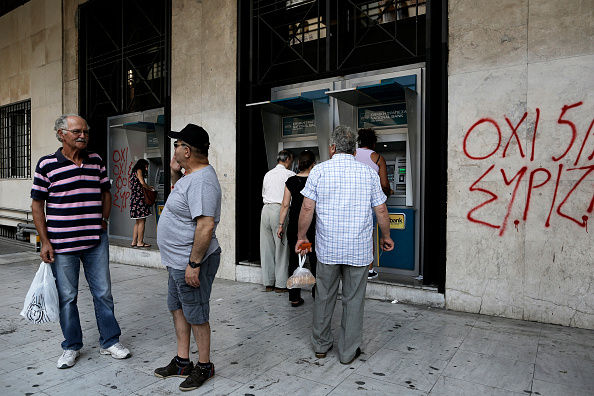 Greek banks are re-opening after three weeks of closure, almost a week after the acceptance of bailout terms in lieu of reforms. However, many restrictions still remain for people - weekly withdrawals are capped at 420 euros, cheques still banned and foreign money transfers still not possible. From today, the Greeks will also have to pay more for goods and services as VAT has gone up from 13 to 23 per cent. Acceptance of the bailout has meant a split in Prime Minister Alexis Tsipras' party with former finance minister Yanis Varoufakis telling the BBC that the economic programme imposed on Greece was "going to fail".
Surfer fights off shark in world championship as people watch on live TV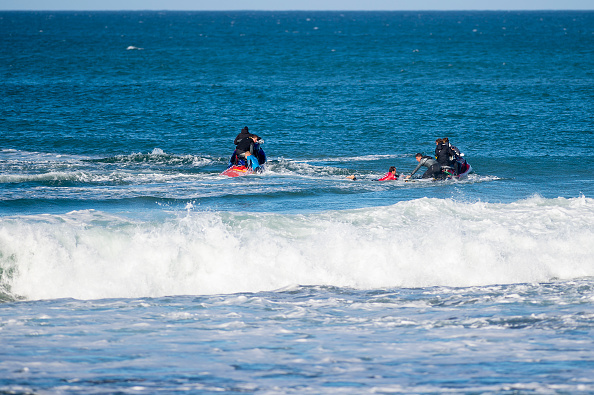 Australian surfing champion Mick Fanning, 34, fought back a shark attack during the World Surf League (WSL) competition in South Africa and escaped without injury. Fanning was competing in the final heat of the WSL at Jeffreys Bay in Eastern Cape province when the shark appeared behind him. The champion was knocked off his board and escaped the shark by kicking and screaming. He was taken out of the water by safety crews in rescue boats. The competition was suspended for the day after the incident.
Tripura women way ahead in taking up CPI-M membership, create record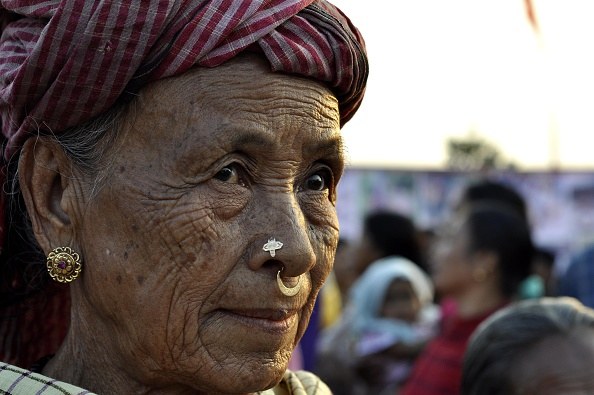 Women constitute 26.49 per cent of the CPI-M's 89,570 members in Tripura, which is much higher than the national figure of 10 per cent. Sharing the figures, state party Secretary Bijan Dhar said: " The percentage of women members of the party was always higher in Tripura as compared to the national proportion." He also expressed apprehension over the growth of the BJP, RSS Indigenous People's Front of Tripura, Indigenous Nationalist Party of Tripura and Amara Bangalee in Tripura and said: "These are divisive forces and their political work creates division among various communities and ethnic groups, disturbing peace, tranquility and integration among the people."
Russian physicist billionaire to fund 10-year search for intelligent life
Russian billionaire Yuri Milner will handpick a team of scientists and allot $100 million for 10 years to find out if there are any other intelligent species out there. Fascinated as a child by astrophysicist Carl Sagan's Intelligent Life in the Universe, Milner's team will use some of the world's largest radio telescopes, listening keenly for radio signals that might indicate the presence of intelligent life elsewhere in the universe. A large part of his fund will actually go into booking the radio telescopes, which he intends to do for up to two months every year at each site. He feels that other civilizations could teach us how to handle challenges such as allocating natural resources.
New freshwater fish species discovered in Kerala, is both ornamental and edible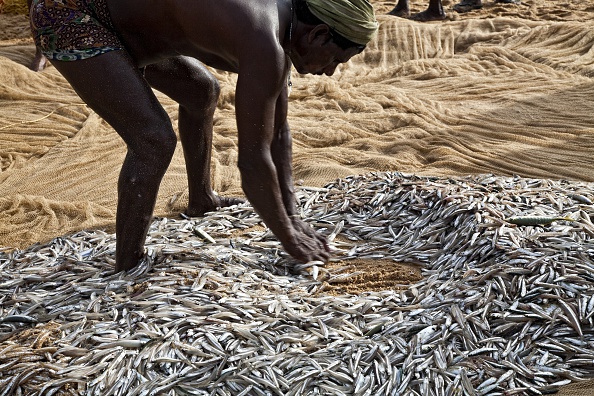 A new freshwater fish, Puntius Dolichopterus has been discovered in Kerala's Kayamkulam town. According to the latest issue of the International Journal of Pure and Applied Zoology, the fish was collected from a small water stream flowing in the heart of Alappuzha district. It was discovered by Mathews Plamoottil, Head of the Department of Zoology, Baby John Memorial Government College, near Kollam city. The fish, found in small and shallow water channels, is edible and can be utilised as an ornamental fish as well. Plamoottil said the fish is silvery, dorsal fin is light orange red, pectoral and anal fin greenish yellow, ventral fin yellow, caudal fin dusky and an inconspicuous dusky spot present on 21 and 22 scales.
Arunachal Pradesh to bring law to control hill cutting and protect ecology, roads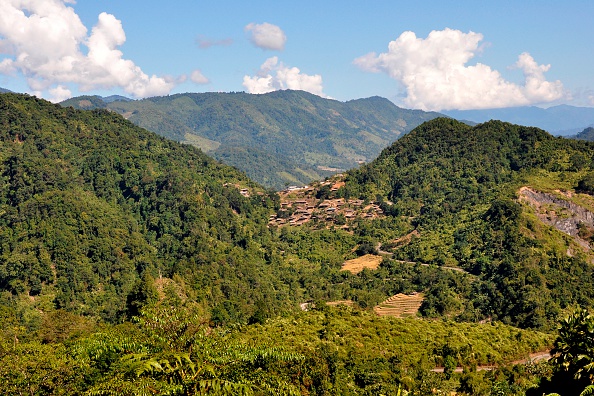 The state government has decided to enact a special law to control and regulate hill cutting and to prevent damage to ecologically sensitive sites as well as roads. Chief Secretary Ramesh Negi had constituted a committee to check hill cutting and to regulate permission for hill cutting. The law shall provide stringent punishment for hill cutting without permission. Negi also directed the PWD Commissioner to engage IIT Guwahati or NIIT Yupia to assess the quality of the work done by contractors in the Itanagar-Holongi national highway and to suggest remedial measures for effective drainage, land stabilization and erosion.
Thousands of Assam villages without headmen, people lack access to government schemes
Nearly 10,492 villages in Assam do not have a 'gaon burah' or a village headman. Despite the fact that the state cabinet had taken a decision to fill the vacancies, nothing has moved till now. Governance has come to a standstill as village headmen play an important role in the implementation of government schemes. They have assisted the government in enlisting for the National Register of Citizens (NRC), in registering for births or deaths and have been responsible for the monitoring of distribution of relief and other aid materials. In the case of women who migrate after marriage, a certificate issued by the village headman is a valid document for proving linkage.