NATO plans biggest exercise in the Mediterranean to combat ISIS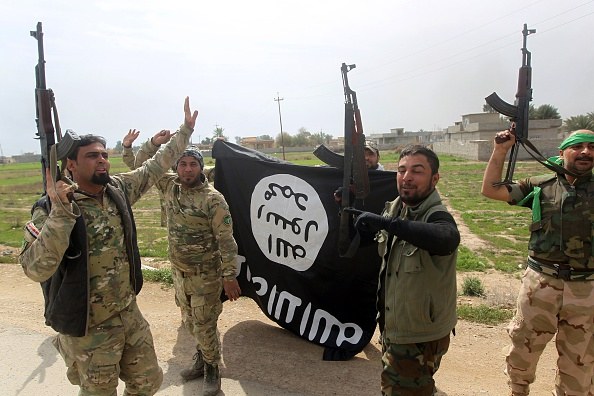 NATO and its allies will hold their biggest military exercise with 36,000 personnel across the Mediterranean in a scenario where militants will attack the from land, sea and air. More than 30 countries, including non-NATO ones such as Sweden and Austria, will participate in the exercises in Italy, Spain, Portugal and the Mediterranean from 3 October to 6 November. Though NATO has fought in Afghanistan for almost a decade, it realises that the threat of the ISIS is closer home.
CBI arrests Karnataka Congress MLA Anil Lad in illegal mining case
Congress MLA from Bellary, Anil Lad was arrested by the Central Bureau of Investigation (CBI) in connection with the illegal iron ore mining scam in the Bellary region. Lad was summoned to the CBI office on Wednesday and later arrested. According to the CBI, Lad has been accused of illegal supply of 15,000 metric tonnes of iron ore through his company VS Lad & Sons to Satish Sail's firm, Shree Mallikarjun Shipping. Sail is an independent MLA from Karwar and is already facing a case of export of illegal iron ore.
Greek parliament approves reforms bill despite differences in ruling party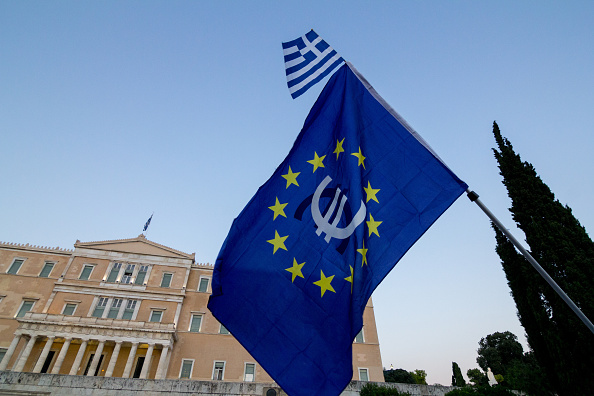 The Greek parliament approved the reforms bill as laid out by the European Commission and the creditors in return for the third bailout. Prime Minister Alexis Tsipras himself insisted that he did not agree with most of the provisions of the deal that demands tax hikes, pensions overhaul and privatisation pledges. Many of his own partymen, including former finance minister Yanis Varoufakis, head of parliament Zoe Constantopoulou and energy minister Panagiotis Lafazanis - voted against the measures. However, the bill got support from pro-European opposition parties and was cleared.
Campaigner Anna Hazare to go on indefinite hunger strike over land bill and OROP in October
Anna Hazare has decided to go on an indefinite hunger strike at the Ramlila ground in Delhi from 2 October over the land acquisition bill and the One Rank One Pension (OROP) issue. He met former defence officials at his village Ralegan Siddhi and discussed ways in which OROP could be taken up with the government. Hazare had earlier written to Prime Minister Narendra Modi requesting him to implement the OROP scheme as he feels that soldiers deserve to lead an honourable life after retirement. He had earlier in February this year launched an agitation on the land acquisition bill along with a clutch of activists and grassroots organisations from across the country.
FTII director to students: End strike or face administrative action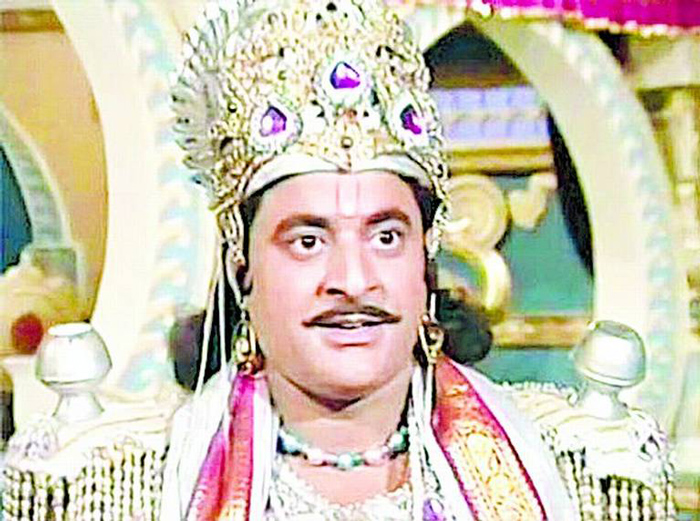 The Film and Television Institute of India (FTII) has issued a notice to the president of the student's association asking him to end the agitation or face administrative action. DJ Narain, director of the institute, in a letter to Nachimuthu, president of student's association, said that strong administrative action, including rustication will be taken if the students continue their agitation.
Source: The Indian Express
Mumbai blasts accused Yakub Memon likey to be hanged on 30 July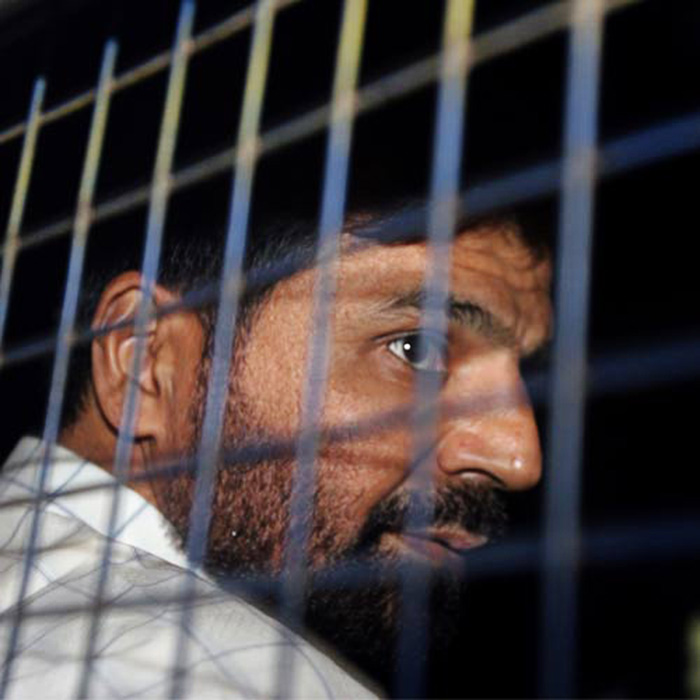 Convict in the Mumbai serial blasts of 1993, that killed over 250 people, Yakub Memon is likely to be hanged on 30 July if his curative petition for mercy is rejected by the Supreme Court. Memon, who is a key conspirator along with Dawood Ibrahim, had been awarded the death penalty by a special Tada court. Currently lodged in the Nagpur Central Jail, Memon's mercy petition had earlier been rejected by President Pranab Mukherjee in April this year. Maharashtra Chief Minister Devendra Fadnavis has said that the state government will follow the directives given by the Supreme Court.
PM Modi launches Skill India to convert country into global human resource capital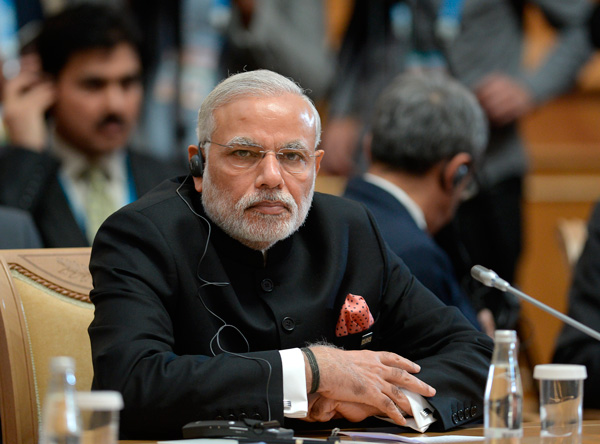 Prime Minister Narendra Modi launched the Skill India campaign that aims at promoting entrepreneurship among youth. The government has set an ambitious target of skilling 40.2 crore people by 2022. Drawing a parallel with China, Modi said that if China can be the manufacturing centre of the world then India can be the human resource capital of the world. He added that the country's training institutions must become dynamic and pointed out how technology is changing things. Modi said: "I will form an army of poor, every poor is my soldier, we will win this war against poverty on behalf of their strength."
Pakistan claims shooting down Indian drone, army denies sending one across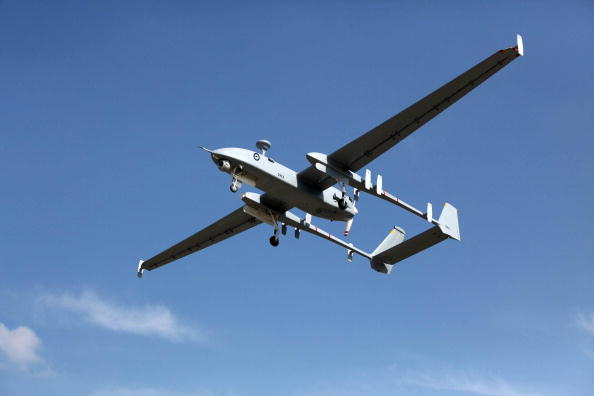 Pakistani newspaper Dawn reported that the Pakistan military had shot down an Indian spy drone along the Line of Control (LoC) in Bhimber, Pakistan-occupied Kashmir (PoK). In a press statement, the Inter-Services Public Relations (ISPR) said: "The Indian spy drone had violated Pakistani airspace after which it was targeted by Pakistani forces and brought down for violation of Pakistan's territorial integrity. The spy drone is used for aerial photography." However, the defence ministry denied the incident, saying: "Some reports of a drone crash in PoK are being referred to. No drone or UAV crash of Indian Army has taken place."
CBI registers its first two FIRs in the Vyapam scam investigation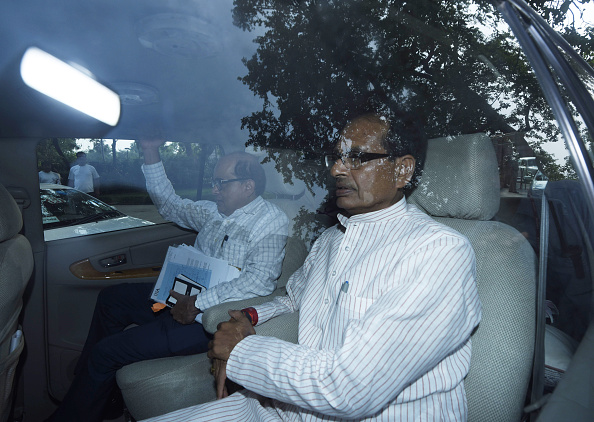 After having taken over the investigations in the multi-crore recruitment scandal on the orders of the Supreme Court, the CBI filed two FIRs in connection with the Pre-Medical Test of 2010 and the pre-PG Examination 2011. According to news reports, it has named Gulab Singh Kirar, a member of the Madhya Pradesh Backward Classes and Minorities Commission, and his son Shakti Singh Kirar. Besides these two, more than two dozen people have been named in the FIRs. The others significant names include Sudhir Bhadauria and Pankaj Trivedi, both former controllers of examination with Vyapam.
Heart valve made from cow tissue gives life to 81-year old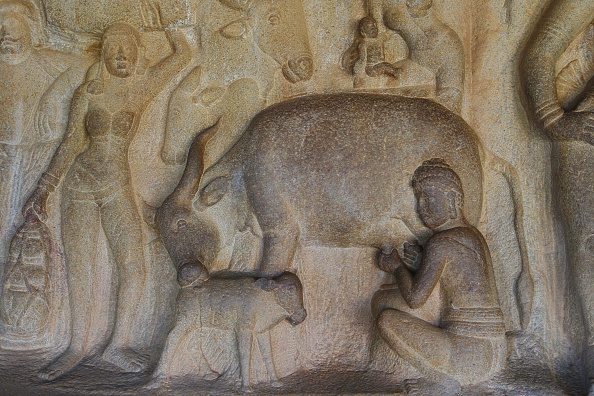 Doctors at the Frontier Lifeline Hospitals in Chennai used a bio-prosthetic valve made from cow's heart to give a new lease of life to the 81-year old. The octogenarian had undergone a valve replacement surgery 11 years ago and began to show symptoms of heart problems earlier this year. Tests showed that her replaced aortic valve was narrow, which in conventional cases is removed and replaced with a new one. However, because of the patient's age, the doctors decided to insert the new cow-tissue valve into the old one.Source: The Times of India
4 grenades hurled at mobile towers in Baramulla but fail to explode
Militants threw four grenades at mobile towers in Baramulla, north Kashmir, which failed to explode. When a police team rushed to the spot, the militants also triggered a mine blast. The attacks on mobile towers are coming after a gap of one month, when these had disrupted the communication network. Though the grenades did not blow up, they caused panic among locals, particularly tower owners.
Key takeaway from the NITI Aayog meeting: 'Bring your own land bill'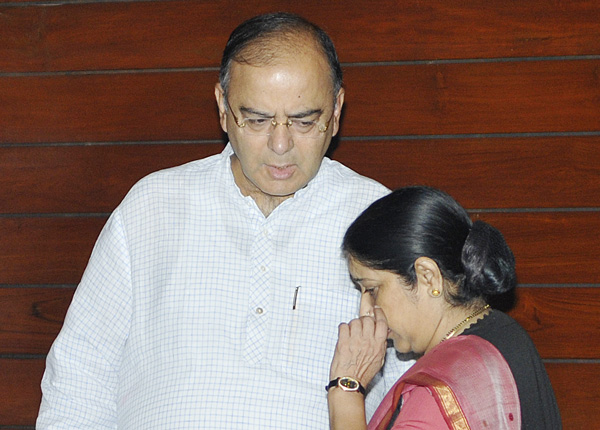 Just 16 chief ministers attended the meeting as those from the nine Congress-ruled states and a few others chose to skip it. Prime Minister Narendra Modi told the CMs that the political deadlock over land acquisition is impacting development in rural areas including creation of schools, hospitals, roads and irrigation projects. Finance Minister Arun Jaitley said that states cannot indefinitely wait for a consensus, therefore they can enact their own land laws to push development, which the Centre will approve.
LoC heats up even as Pakistan summons Indian envoy over 'spy' drone issue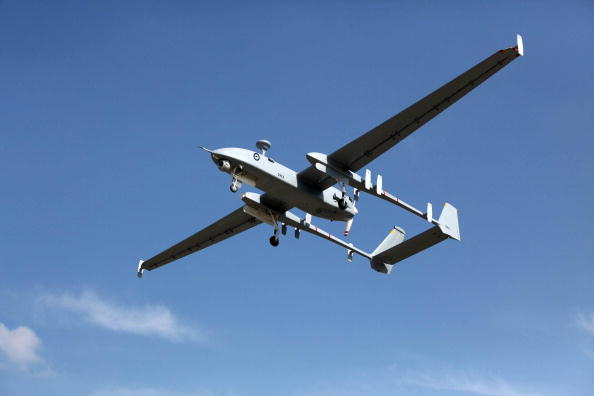 Pakistan summoned Indian High Commissioner TCA Raghavan to protest against the 'illegal spy drone' that was allegedly shot down by Pakistan near the LoC on Wednesday. However, both the army and the air force have denied the Pakistani charges. India too lodged a protest with Pakistan over the violation of the ceasefire in which one woman was killed. Pakistan Rangers have reportedly fired at and shelled civilian areas in the Akhnoor sector.
Samsung's Galaxy A8 adds the fingerprint scanner for added security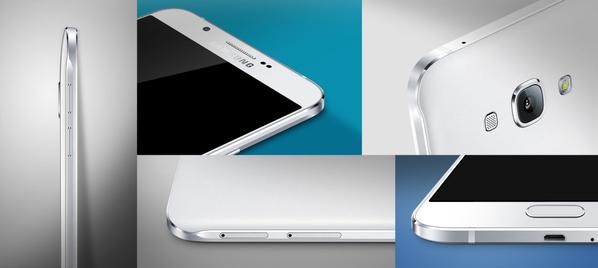 Samsung has finally launched its flagship device Galaxy A8 after having endured lots of rumours and leaks. The smartphone is the slimmest device Samsung has ever launched even though it is not the slimmest device in the market. With its thin profile, the phone also has a fingerprint scanner, which also acts a home button. The smartphone has a metal body on the side, a bezel-free screen and somewhat appears to be like Galaxy S6.
Photos show dwarf planet Pluto is geologically active with icy mountain ranges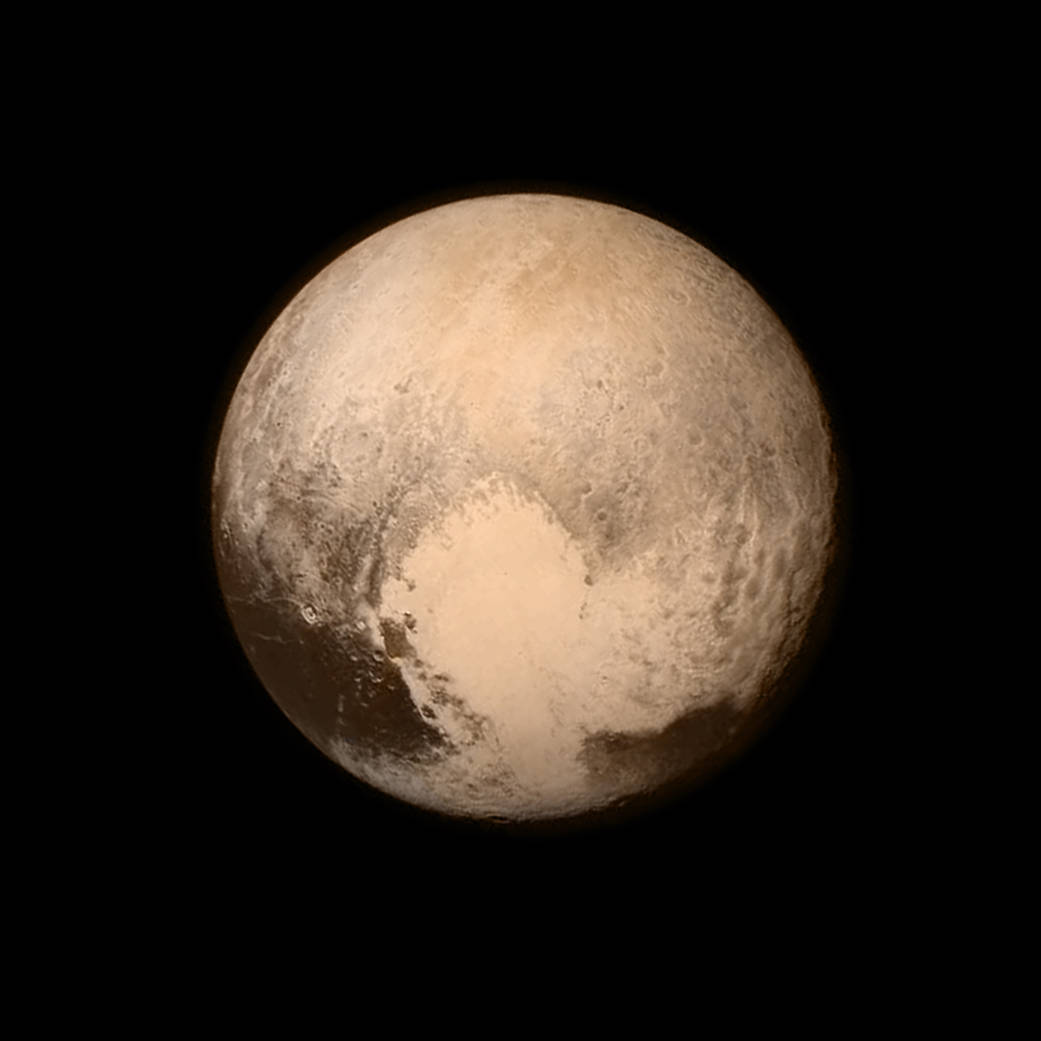 The first close-up images from Nasa's New Horizons spacecraft in its historic flyby of Pluto show icy mountain ranges rising from its red surface. The mountains seem to be as high as the Rocky Mountains, or about 11,000 feet (3,400 meters). Another close-up section of the planet shows no sign of craters, despite being in the Kuiper Belt - the region beyond Neptune where cosmic debris is constantly hitting Pluto and its five moons. New Horizons, a $700 million nuclear-powered spacecraft, spent its Tuesday snapping pictures and collecting data as it zoomed by Pluto. The piano-sized spacecraft passed within 7,750 miles from Pluto's surface.
No earth shaking invention from India in the last 60 years, says Infosys founder Murthy
Infosys founder NR Narayana Murthy said on Wednesday that India has failed to generate even a single "earth-shaking" invention in the past 60 years that could become a household name globally. He added that, besides former prime minister Jawaharlal Nehru, no other prime minister has paid any attention to the need for impactful research in the country. Delivering the convocation address at the Indian Institute of Science, he said that almost all inventions such as cars, electric bulb, radio, television, computers, Internet, wifi, MRI, laser and robots happened thanks to the research by Western Universities.
Unique bamboo toilets inaugurated in Nagaland as part of Swacch Bharat Abhiyan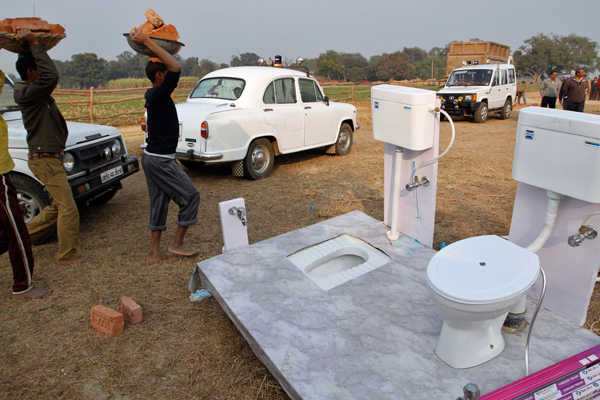 Nagaland Governor PB Acharya inaugurated bamboo toilets made by the Nagaland Bamboo Resource Centre (NBRC) at Dimapur as part of Swacch Bharat Abhiyan. The fist-of-its-kind toilets are eco-friendly and inexpensive. Acharya said that bamboo plays an important part in the traditional, cultural and socio-economic lives of the people in the region, and added: "Water is life, but bamboo is livelihood." President of the South Asian Bamboo Foundation, Kamesh Salam appealed to corporate houses to provide funds through Corporate Social Responsibility (CSR) and said that the bamboo toilets will be marketed under Swacch Bharat Abhiyan.