ISRO aggressively taps foreign market for satellite launches, gets a dozen deals
The Indian Space Research Organisation (ISRO) has plans to launch 28 foreign satellites over the next three years. These 28 satellites will be a mix of nano, micro and normal satellites. These will be stand-alone satellites or may accompany one of the ISRO satellite launches. This announcement comes after the successful launch of five British satellites by ISRO on 10 July.
India's population crosses the 127-crore mark, growth is faster than China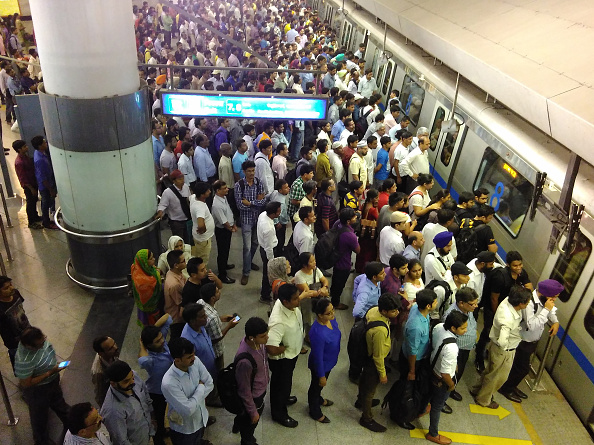 On the World Population Day on 11 July, India recorded a population of 127,42,39,769. Growing at a rate of 1.6 per cent a year, this could make the country the most populous in the world by 2050. The Jansankhya Sthirata Kosh or National Population Stabilisation Fund (NPSF), an autonomous body under the Union health ministry says that Indians constitute 17.25 per cent of the global population. The NPSF has raised concerns about over-population and has noted that if the present rate of growth persists, India would have 1.63 billion people and overtake China by 2050. At 1.21 billion, India's current population is almost equal to the combined population of the US, Indonesia, Brazil, Pakistan, Bangladesh and Japan.
Home Minister Rajnath Singh favours reduction in security forces in North-East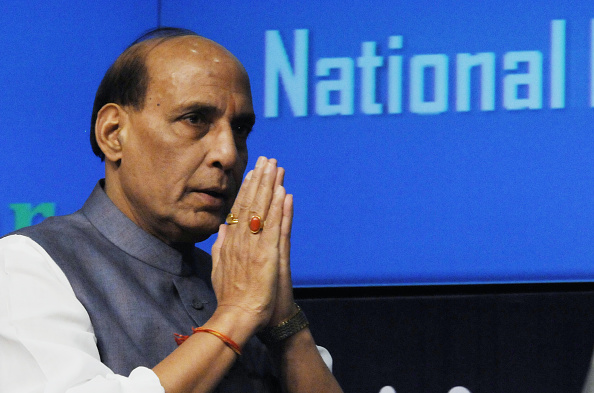 Addressing a meeting of Chief Ministers of the North-East region, Union Home Minister Rajnath Singh has asked the chief ministers to conduct an audit for deployment of central forces in their states. He said that insurgency is at an all-time low in the region but expressed concern over the situation on the India-Myanmar border. Singh said: "Of late, the India-Myanmar border has become more active as there are reports of movement of insurgents, weapons and drugs." He also urged the CMs to improve policing in their states and provide land for border fencing on an urgent basis. Singh added that the region had a huge stockpile of illegal firearms which were smuggled in from across the border and sold in India.
PM Modi opens yoga centre, says terror and climate change are the biggest problems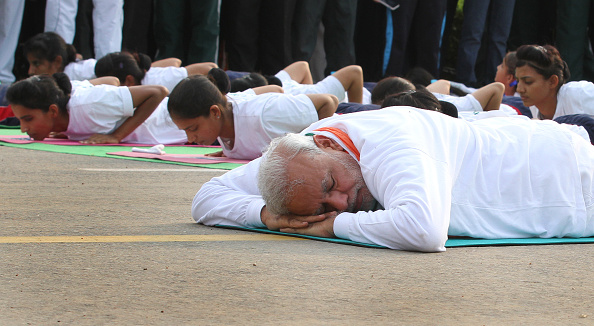 Prime Minister Narendra Modi has termed terrorism and and climate change as the biggest problems the world faces and said that Mahatma Gandhi's life and ideals are a way out of these problems. Modi was speaking at Ashgabat, the capital of Turkmenistan. He unveiled a bust of Gandhi and also inaugurated a traditional medicine and yoga centre. Modi said that yoga helps people live in sync with nature and connects the mind, body, soul and intellect. Modi, who is on a eight-nation tour to Central Asia and Russia, arrived here after attending the BRICS and Shanghai Cooperation Organisation summits. After Turkmenistan, he will visit Kyrgyzstan and Tajikistan.
Sania creates history as she fights back with Martina Hingis to win Wimbledon doubles title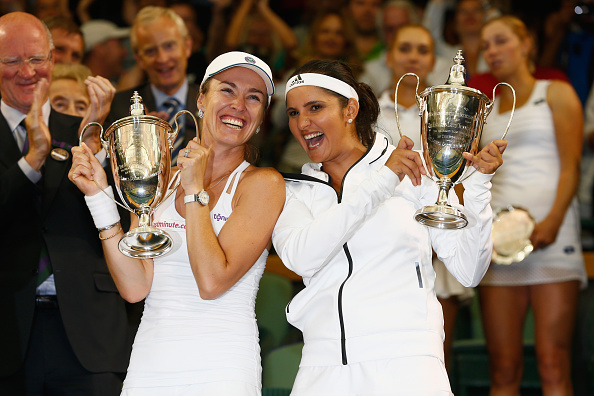 Sania Mirza became India's first women's doubles Grand Slam winner as she won the Wimbledon title with Swiss partner Martina Hingis after a well-fought 2-hour 47-minute battle. The two overpowered the second-seeded Russian duo of Ekaterina Makarova and Elena Vesnina 5-7, 7-6, 7-5, clinching the match in a thrilling final. Sania had become India's first woman player to win a Grand Slam when she won the Australian Open with compatriot Mahesh Bhupathi in 2009. Later, she also won the French Open in 2012 with Bhupathi and the US Open in 2014 with Bruno Soares.
Largest indoor vertical farm to come up in Newark, New Jersey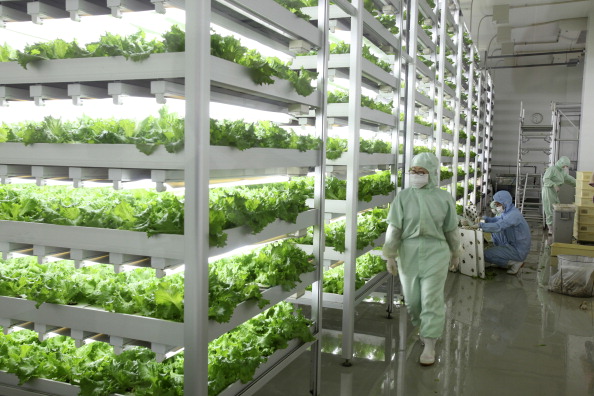 A massive, 69,000 sq ft indoor farm coming up in the US will be capable of producing up to two million pounds of vegetables and herbs annually. However, the farm is more about technology than farming. It will have LED lights, nutrient-rich mist or aeroponics and climate control. The plants will grow in stacked racks without sun, soil or pesticides. This farm will surpass the Japanese 25,000 sq ft vertical indoor farm, which is the largest till now. Many believe that only such modern and technology-intensive farms will be able to provide for a fast-growing population which will increasingly be living in cities.
Rehan Vadra and friends check into Amethi; meet, eat and sleep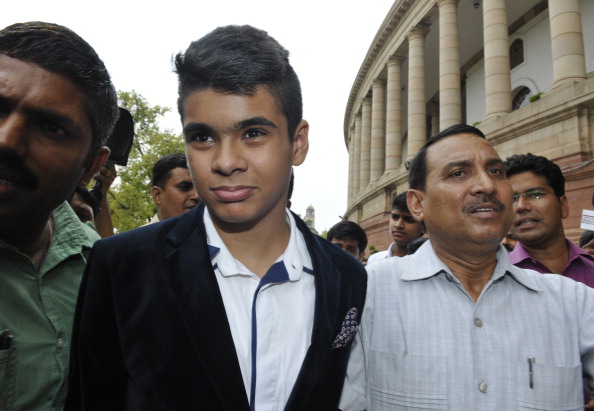 Rehan Vadra - the 14-year-old son of Priyanka Gandhi and Robert Vadra, and the nephew of Congress vice president Rahul Gandhi stepped into public limelight for the first time this week. Rehan visited his uncle's constituency Amethi along with friends, interacted with the locals and stayed overnight. Accompanied by Nilesh Jain and KS Yadav of the Rajiv Gandhi Mahila Vikas Project, Rehan and his friends made their first stop at the house of Ram Kripal Pandey of Kauhar in Gauriganj. After that they had dal, chawal, subzi and roti at a villager's house, took a tour of the village and spoke with the locals. They slept in the open with mosquito nets for protection.
A new species of butterfly found in forests of Arunachal Pradesh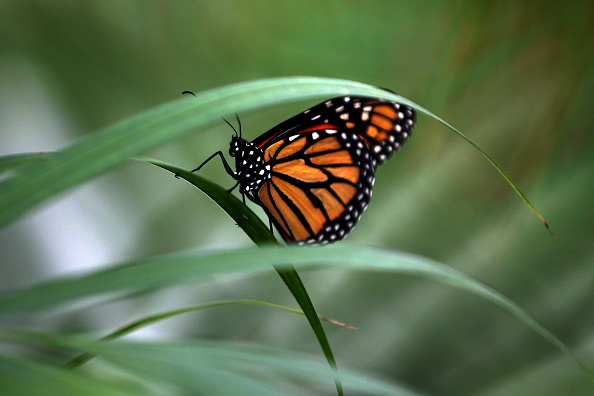 The 'Banded Tit', a new butterfly species has been found in the Changlang district of Arunachal Pradesh. The discovery was announced by state Principal Chief Conservator of Forests (Wildlife and Biodiversity) Dr Yogesh in capital Itanagar. He said that the butterfly has an interesting life cycle as the adult butterflies live only for approximately two weeks in March every year, spending the remaining year in a dormant state in larval or pupal stages, which are still unknown. He added that even if the butterfly species has been described and named, much of its biology is still a mystery. The butterfly feeds on bird-droppings along cool streams in the forests. Another new butterfly species, the Bright-eyed Argus was also discovered in Arunachal Pradesh a few years ago.
J&K government does not know how many panchayat members killed by militants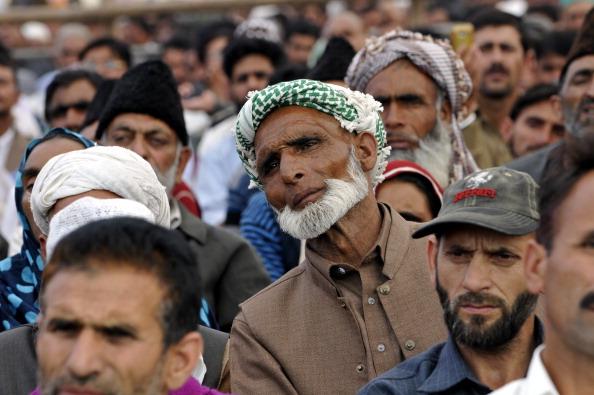 An RTI petition finds that the Jammu & Kashmir government is ignorant about the number of Panchayat members killed by militants in the state. The RTI, filed by activist Raman Sharma, sought details about the total number of Panches and Sarpanches killed in J&K in terror related incidents from May 2011 till now. It also sought information on the compensation awarded to the family members of the martyred Panchayat members. However, the J&K home department admitted that the information is not available with it.