Mumbai police chief Rakesh Maria met Lalit Modi in London a year ago
Lalit Modi's circle is getting continually more impressive, with more influential names being attached to him every day. On Saturday Mumbai Police commissioner Rakesh Maria said that he met Lalit Modi in London in 2014.
In an interview to India Today TV, Maria said he met Lalit Modi while he was in London for a conference. The meeting lasted 12-15 minutes, Maria said. "Lalit Modi, along with his lawyers, came to meet me in London. Modi told me that his life was in danger. I told him clearly that I can not do anything here in London and he will have to come to Mumbai and file an official complaint about it," Maria said.
SoftBank hires former Google executive Nikesh Arora as its president for a sum of $135 million a year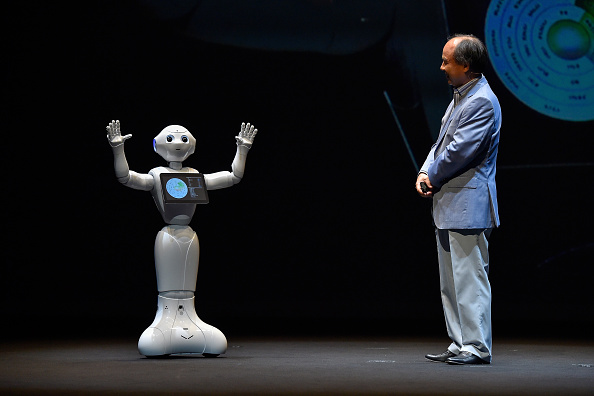 Japan's telecommunications giant SoftBank Corp has reportedly hired Indian born former Google executive Nikesh Arora as its president. The company has reportedly paid Arora $135 million for the year till March. Arora was appointed company president and chief operating officer at a general meeting of shareholders here on Friday. Arora joined the Japanese company last September. He was previously chief business officer of Google Inc., which he joined in 2004 as a telecom industry analyst.
Will not speak to the media, says Indian Defence Minister Manohar Parrikar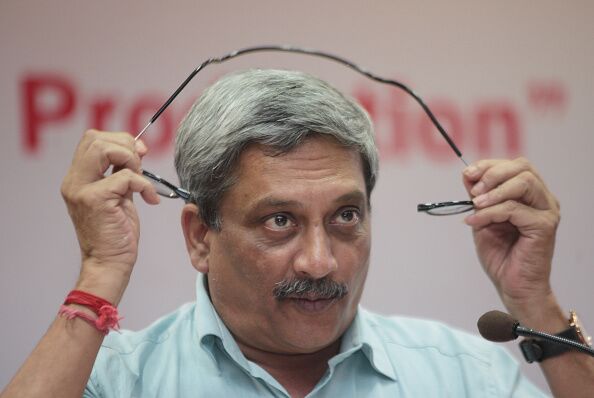 Having been lampooned for his foot-in-mouth disease, the Indian Defence Minister on Saturday said he would no longer speak to the media, at least for six months. Parrikar, who has been camped in Goa for the last three days, attended a government function in Mandur village, 15 km from Panaji, where he was asked to comment on a whole range of issues, including target killings in Kashmir's Sopore town and the Rafale deal.
Parrikar had recently said that the army's importance had waned because it hadn't fought a new war. Earlier the defence minister had also spoken of neutralizing terrorists through terrorists in Kashmir.
175 people exposed to the MERS patient in Thailand, no new case in South Korea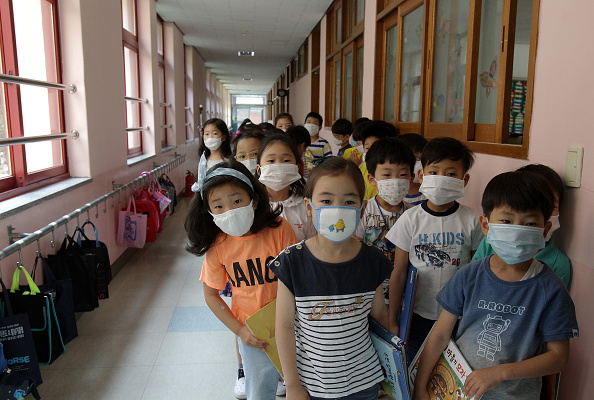 According to reports by Thailand's state media, 175 people have been exposed so far to the country's only case of Middle East Respiratory Syndrome (MERS). The patient's condition has improved, the health ministry said on Saturday. In a statement, the ministry said it had been in touch with all 175 and had instructed them to stay away from public spaces and for medical personnel to monitor their health.
Devendra Fadnavis gives nod for suspension of Information Commissioner over graft
Maharashtra Chief Minister Devendra Fadnavis has given his approval to suspend Information Commissioner Deepak Deshpande after the Maharashtra Anti-Corruption Bureau (ACB) unearthed disproportionate assets. The ACB had raided Deshpade's residence last week in relation with the 'Maharashtra Sadan' corruption case, in which former Maharashtra minister Chhagan Bhujbal too is being investigated.
The ACB claims it found cash worth Rs 2.68 crore, bonds and gold besides at least five houses. Deshpande who also served in the Public Works Department has been facing charges for alleged corruption in decision related to construction and awarding contract to developer in Maharashtra Sadan project in New Delhi.
Source: NDTV, Indian Express
Roadside bomb kills 9 children and 8 women in southern Afghanistan
Nineteen Afghan civilians, 9 children and 8 women, were killed when their van hit a roadside bomb, supposedly planted by the Taliban in Helmand province. Five people were wounded in the blast. The tragedy happened in southern Afghanistan on Saturday night when the villagers, who had fled fighting earlier, were coming back home.
In an unrelated incident in northern Afghanistan, the Taliban have taken over the district of Chardara in Kunduz province. According to media reports, heavy fighting was reported close to the governor's compound. Intense fighting has broken out in the nation after the departure of a majority of American troops since the end of last year.
World ushers in International Yoga Day with Prime Minister Narendra Modi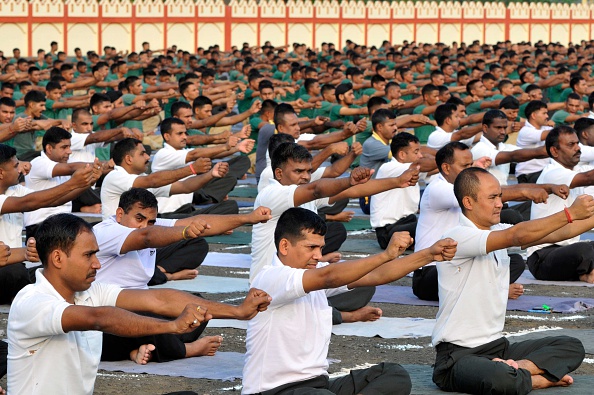 Prime Minister Narendra Modi led thousands of Indians from almost all walks of life, and also foreigners, to inhale, exhale and stretch themselves on the International Yoga Day in Delhi. Millions of people across the country joined him in the yoga celebrations. The yoga event in Delhi was conducted under the watchful eye of nearly 8,000 security personnel, making it comparable to Republic Day celebrations.
Delhi Chief Minister Arvind Kejriwal and AAP leader Manish Sisodia were doing the asanas in the front row. Yoga guru Ramdev, BJP leaders Kiran Bedi and Vijay Goel, too were spotted at the event. About 1,400 foreign nationals were seen doing the exercises in flawless perfection. Thirty-five basic asanas and breathing exercises were performed including padmasana, shavasana and kapalabhati. Modi announced that yoga isn't just about the body but also about internal peace and a stable mind.
The Prime Minister did the asanas accompanied to the sound of English and Hindi translations, the tanpura and the flute. At the end, he broke security protocol and walked into the crowd to shake hands with students. The rain, which began immediately after the event was over, brought cheer to the festive crowd. Nearly 35,000 people attended the event, where Ernst and Young was made in charge of auditing the process for a likely entry in to the Guinness Book Of World Records. Many religious leaders participated in the event.
Maulana Suhaib Qasmi, who heads Jamaat Ulema-e-Hind, said: "We have put up 20 camps in Muzaffarnagar, Deoband, Saharanpur and parts of Assam. I can vouch that there isn't much difference between Islam and Yoga, so we have issued a fatwa that there is nothing in yoga which is against Islam and Muslims." Jagadguru Rambhadracharya, the founder and head of the Tulsi Peeth, who can speak 22 languages and is known as a spontaneous poet and writer, said: "It is a matter of pride for India that such an even is happening across 172 countries internationally. I have full faith in Modi's intent of Yoga."
Collector buys 1918 Picasso postcard for a record $188,000 in a telephone deal
A postcard bearing a signed drawing by Picasso has fetched a record $188,000 at an auction by a German auction house on Saturday. According to the Gaertner auction house, the sale set a world record for a postcard. The buyer, who has been described as a 'trans-Atlantic collector', settled the deal over the phone. The card, dated 5 September 1918, had been sent by Picasso to his friend, French poet Guillaume Apollinaire.
Ramachandra Guha awarded the prestigious Japanese Fukuoka Prize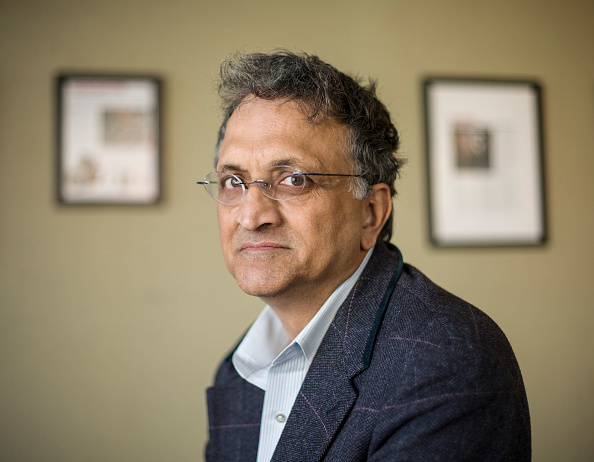 Noted Indian historian and public intellectual Ramachandra Guha has been awarded Japan's prestigious Fukuoka Prize in the Academic category. The award honours those who have made outstanding contributions to academia, arts and culture across Asia. Previous winners of the Fukuoka Prize include Mohammad Yunus, Ashis Nandy, Romila Thapar and Mo Yan, and his fellow winners this year are Thant Myint-U (Grand Prize) and Minh Hanh (Arts and Culture). There will be a formal press conference in Delhi in late July to announce the award.
Guha is a renowned historian who has written several academic and bestselling books, including India After Gandhi, Gandhi before India and Patriots & Partisans. The awards will be presented on September 17 at the Fukuoka International Congress Centre. Guha is also slated to give a lecture on 'Gandhi, India and the World' on September 19.
World hurtling towards the sixth mass extinction as species disappear faster than ever before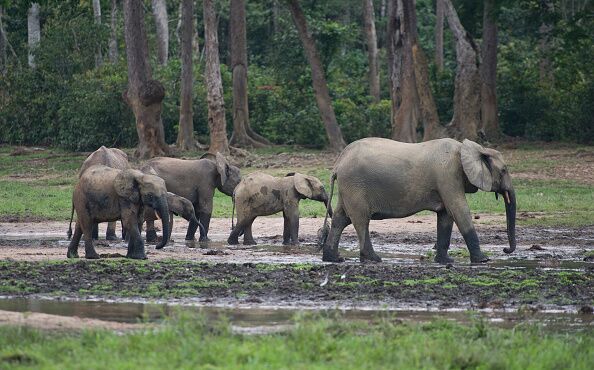 Doomsday may be nearer than previously thought with the world entering the sixth mass extinction event, according to a study by the Stanford Woods Institute for the Environment. The previous extinction, the fifth one, had led to a wipe-out of the dinosaurs 66 million years ago.
The research says that species are disappearing 100 times faster than the normal rate and humans could be among the species that will be lost. The study urges making strenuous efforts towards conserving endangered species and reducing over-exploitation for economic gain.
An earlier study by Brown University in 2014 had clearly laid the blame on human beings. It said that their presence has pushed up extinctions, which now are about 1,000 times more frequent than 60 million years before.
Former French president Nicolas Sarkozy faces flood of criticism over migrant remarks
Sarkozy faced severe criticism for his remarks comparing migrants to water gushing out from a pipe. Current French President Francois Hollande urged restraint in public debate over Sarkozy's outburst.
The former president was reacting to a European Commission plan to divide the migrants into various European countries. He said: "The pipe bursts in the kitchen and the repair man comes and says: "I have got the solution. We'll keep half the water in the kitchen and put a quarter of it in the living room and the other quarter in the parents' bedroom. If that doesn't sort things out then the rest can go in the children's room," Sarkozy is reported to have said.
At least 50 types of fish have become extinct in river Narmada, says Indian MP
Rajya Sabha MP and social activist Anil Madhav Dave has highlighted that the impact of climate change on the Narmada river is so severe that nearly 50 types of fish that existed earlier are now extinct. In 2007, Dave had undertaken an 18-day raft journey on the Narmada, sailing from Amarkantak to Bharuch. He says he discovered the miserable state of the river and the disappearance of the fish by talking to tribals in 'chaupal' meetings around the river. Both number and variety of fish in the river have drastically reduced, he has found.
There are 8,000 children working in Delhi's garment factories, of which nearly 70% may be girls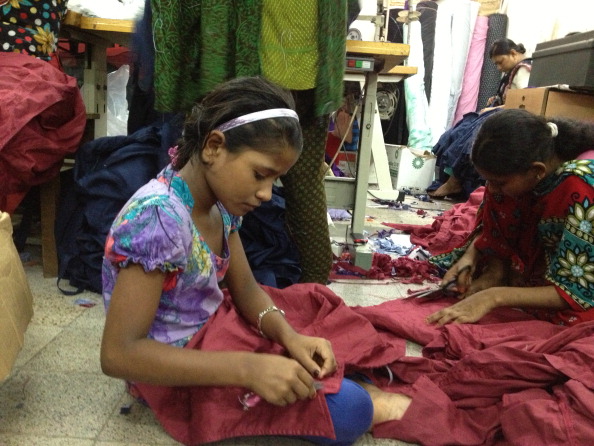 Delhi is the hub of the country's garment manufacturing trade. A report by NGO Save the Children highlighted these figures after researching 14 key centres of garment production in the city. Save the Children CEO Thomas Chandy said that collecting this information was a difficult process because employers were reluctant to cooperate. The report also points out that increasingly, the process of manufacturing garments has been getting informalised thanks to sub-contracting and outsourcing of work, which may be a factor in their employing more children.