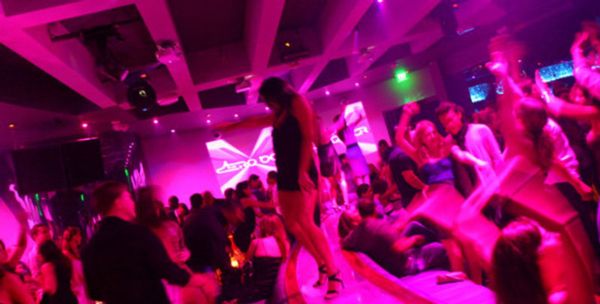 Your weekend events guide for Delhi, Bangalore, Kolkata, Mumbai
Events in Delhi-NCR
1) ICC T20
Live screening, Indian Chugging Cup
Where: Monkey Bar, Vasant Kunj, Connaught Place
When: According to match timings
Cost: Free entry
2) Goan Easter bash
Where: Goa Sadan, Amrita Shergill Marg
When: March 27; 6PM-10PM
Cost: INR 250 (Includes dinner) - Event details
3) Rock of the Ages Project's mini Rock fest
Where: Hard Rock Cafe, Saket
When: 27 March; 7:30PM-11:30PM
Cost: Entry free - Event details
4) Holi Hangover featuing DJ Tarun
Where: Club Reverb, Noida
When: 26 March - Event details
5) Comic Con India, Batman Vs Superman fan celebration night
Where: Monkey Bar Vasant Kunj
When: 26 March, 8:00PM - Event details
Events in Mumbai
1) Kunal Rao live
Day 27 of Kunal Rao's #DandyMarch #GigADay
Where: Sharyans-Audeus, Hardrock Cafe building, Link Road
When: 27 March; 5PM - Event details
2) India's Longest Holi celebration
Celebrate with DJ Gaurav, special performances, good food and drinks
Where: Water Kingdom, Essel World
When: 26-27 March; 10:00AM
Cost: Rs 500-2850 - Event details
3) Live Screening of World T20
ICC World Twenty20 India Vs Australia, Happy Hours, Buy 1 get 1 free.
Where: Take it Easy, Andheri West
When: 27 March; 7:00PM - Event details
Events in Bengaluru
1) HiSTORYcal
Like your stand up comedy? Head on Alliance Francaise this weekend for a dose of the giggles with Praveen Kumar, Naveen Richard, Ahmed Shariff and Rupen Paul
Where: Alliance Francaise, Vasanthnagar
When: 27 March; 6PM - Event details
2) Nirankusha: Loud and Clear
Workshop: De-humanising Universities
Talks: Fearless expression, Fearless Speech
Constructing the 'National': Dr Nandini Sundar, Dr Thirumal P, Satya Sagar, Sharib Ali
Trial By Media: Paranjoy Guha Thakurta, Sudipto Mondal, Akhil Kumar, Neha Dixit
Where: St. Josephs Arts and Science College, Langford Road
When: 26 March; 10AM-6PM
Registration required - Event details
3) Marathon: Runners for Life
National Finale of the PUMA Urban Stampede Powered by Jabong. Free PUMA t-shirts to the first 2,000 runners.
Where: Bharatiya City
When: 27 March; Bhartiya City Open 10km (6:50AM), Bhartiya City Open 5km (7:00AM)
Event details
4) SteppinOut Easter Market
Flea market, live music, food truck, culinary workshop, easter egg hunt
Where: UB City Amphitheatre
When: 26 -27 March; 11:00AM-10:00PM
Event details
5) Kitsch Mandi
The third edition of the Kitsch mandi promises a fun day of food, shopping, a flea market and live music.
Where: Pebble, Sadashivnagar
When: 27 March, 2:00PM-10:00PM
Cost: Rs 200 for entry
Events in Kolkata
1) Studies for C
A contemporary dance performance by Candoco Dance Company, inspired by Beckett's Waiting for Godot.
Where: Rabindranath Tagore Centre, 9A Ho Chi Minh Sarani
When: 26 March, 1:30PM - Event details
2) Katha Koli
Interdisciplinary Workshops on creative writing, storytelling, performing art.
Where: The Old House, Alexandra Court
When: 26-27 March, 10:00AM-3:00PM
Cost: Rs 2000
For details: +918697919308
3) A Kolkata Heritage Walk through 1780s European Calcutta!
The walk, which uses Lt Col Markwood's map as a guide, will cover: St John's Church on Council House Street, Dalhousie Square, Lal Dighi, Lal Bazar, Brabourne Road, and St. Andrew's Church in BBD Bag.