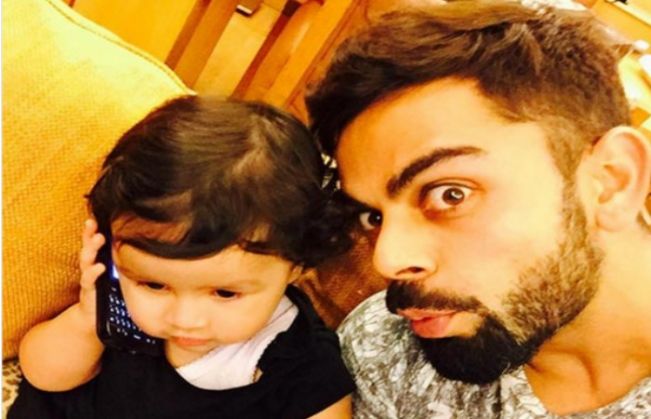 From humorous to bizarre, today's digital world is about sharing all sort of stuff on the internet. If something is internet share-worthy, then why not?
And Twitter, Facebook, and Instagram, your tools to share content, only get better with each passing day.
So which pictures were shared excessively this week? Take a look below:
1. Adorable couple but freaky selfie
Folks on the internet went completely berserk over this creepy selfie. The selfie shows a man and a woman clicking a photo in the backdrop of a window. Only, the woman seems to be the original Two Face. Harvey Dent, is that you in disguise? Although if the popular opinion on social media is anything to go by, most netizens have likened the woman to a demon.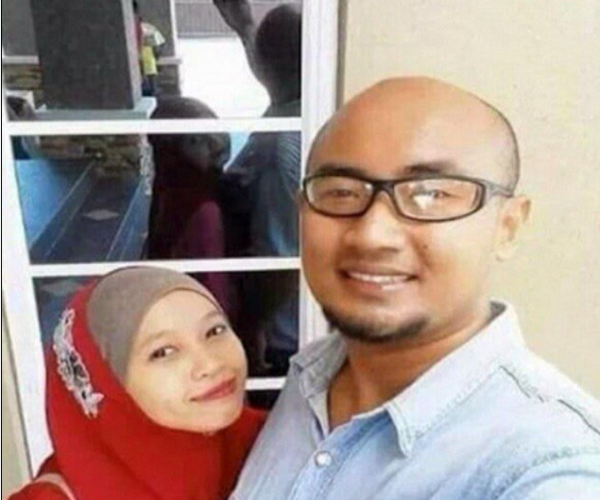 Photo: Twitter
2. Virat Kohli's selfie with baby Ziva
Indian batting sensation Virat Kohli had been in the news for all the good reasons recently. On field and off field, Kohli is winning hearts with his talent and charm. Kohli recently posted a selfie with Indian skipper MS Dhoni's daughter, Ziva. And, the picture is just way too cute and the internet let out a collective 'awwww'.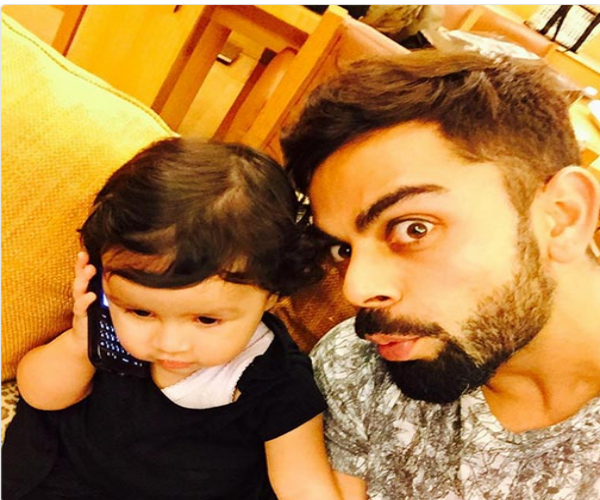 Photo: Twitter
3. Canadian PM's Yoga skills
An old picture of Canadian Prime Minister Justin Trudeau hit the internet this week and went viral immediately. The picture shows a formally-dressed Trudeau doing the Mayurasana - or the peacock pose - and that too on a table. Ladies, you can thank us later.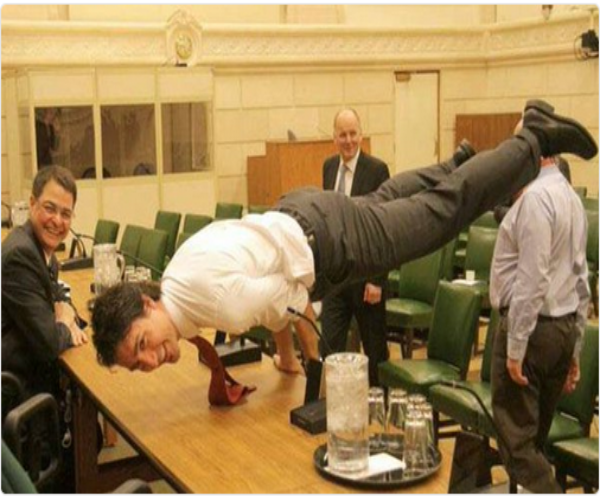 Photo: Twitter
4. S Sreesanth's memes
Former cricketer S Sreesanth has embarked on a new journey; politics, that too via the Bharatiya Janata Party. A picture of Sreesanth surfaced online which shows him supposedly offering a silent prayer outside a temple but social media had its own funny take on it. They equipped the picture with several one-liners that had the internet in splits.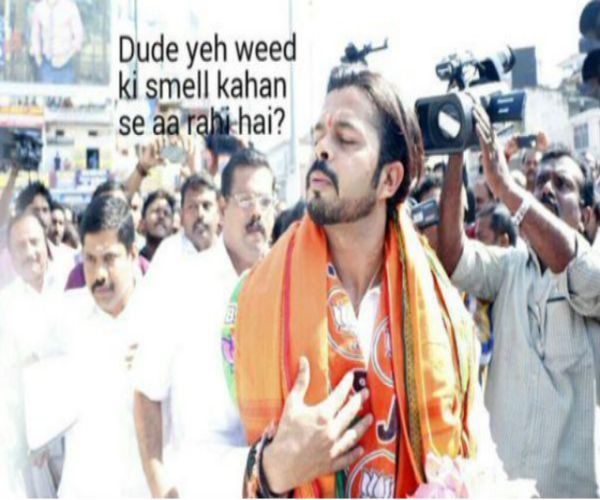 Photo: Twitter
5. Too big for Maxim
Ashley Graham, a 28-year-old plus-size model, featured on the cover page of a sports magazine in February and found herself amid controversy. Graham is renowned for being bold about her plus size. However, fans of the model were not convinced with her look on Maxim's cover and termed it as 'photo-shopped' on social media.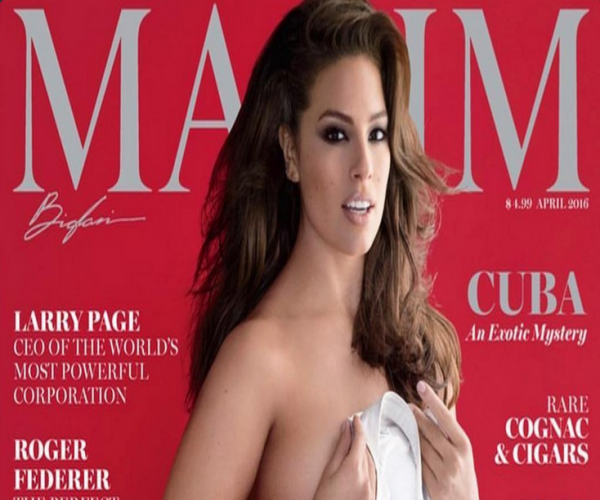 Photo: Twitter
6. Selfie with hijacker
When news of the hijacked EgyptAir flight MS181 broke on 29 March, it sparked panic. However, the story of the MS181 hijack will now be remembered as a morbid tale of a jilted lover, a plane hijack, a mistaken identity, and a selfie. Yes, you heard that right.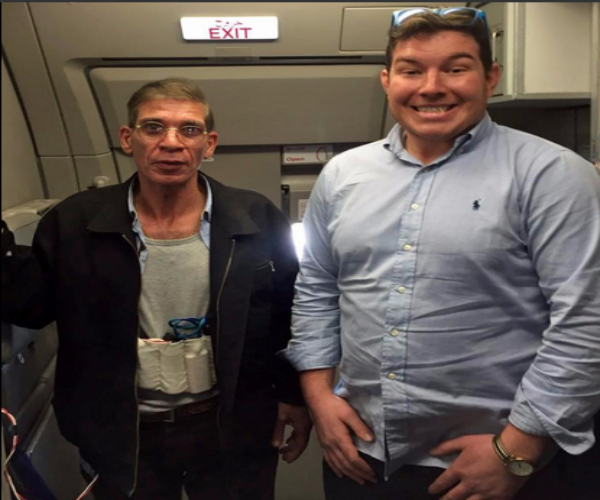 Photo: Twitter
Ben Innes, a 26-year-old oil and gas industry auditor, posted a picture with the hijacker on his Twitter handle and termed it as his best selfie. Despite the initial panic, the social media reacted rapidly and gave lessons on what a selfie really is. Innes is shown posing with the hijacker with his hands by his side. Clearly, he did not click the photo. How is that a selfie, Ben?
-Edited by Aishwarya Yerra