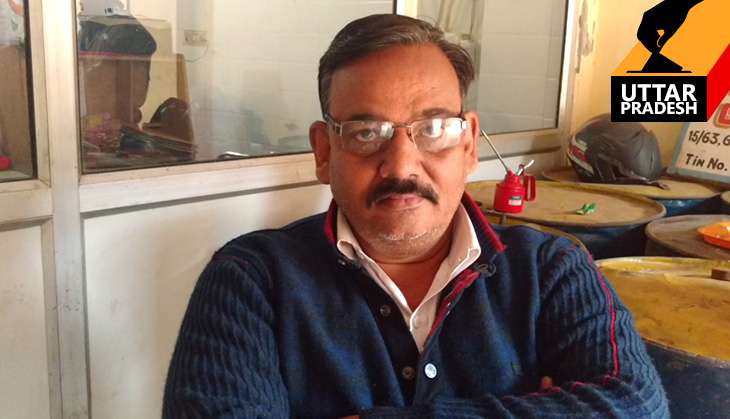 Elections are not just about politicians. They're about people and issues. And what will really drive their vote.
Catch is, therefore, starting a 'People of UP' series, which will capture what different impact groups across the state are feeling. This is true insight on the Uttar Pradesh election: up-close and hyper-personal.
Dalip Suvare runs a small factory manufacturing adhesives in Agra. He is upper caste Hindu and has always voted for the BJP. This time, though, he won't.
Why? "Demonitisation has had a very adverse effect on my small business. I employ about 6-8 people and most of them are from very poor backgrounds. I could not pay them for months. That aside, it was such a pain taking out your own money from the banks. My business fell flat. I cannot vote for the BJP after that," Suvare says.
He insists that his sentiment is widely shared. "Businesspeople determine whether the BJP wins in Uttar Pradesh. Had they been happy with the BJP, they would have helped it win. But most of the businesses here suffered significant loses due to demonetisation," Suvare says.
If not the BJP, who will receive Suvare's vote? Nazir Ahmed, the Congress candidate from Agra South. "He is a very good man," he explains. "I'll vote for him, for the Samajwadi Party-Congress alliance."
Moreover, Suvare adds, "Akhilesh is a young, dynamic leader and he has done a lot for UP. Infrastructure has improved significantly in his tenure."
He may not give the BJP his vote, but Suvare is firm believer in the Hindutva party's ideology. He supports the building of Ram Mandir as well as the Gau Raksha campaigns. These, he says, are necessary to protect the traditions and beliefs of Hindus.