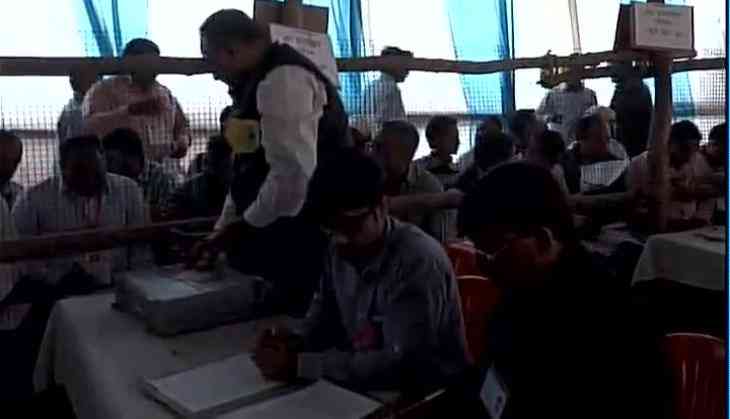 The counting of votes began at 8 AM for the 403 Assembly seats in politically crucial Uttar Pradesh that went to polls in seven phases.
"Counting of votes for 403 Assembly seats started at 8 in the morning. Counting of ballots will take place in all the 75 districts," state election office said here today.
Postal ballots were being counted first and initial trends are expected to be in by 9 AM.
In addition to general observers, a micro-observer has been deputed at each and every counting table to keep an eye on counting.
Three-tier security arrangements have been made to ensure full proof security in and around the counting centres.
A total of 78 counting centres have been set up in the state. In three districts of Amethi, Azamgarh and Kushinagar two counting centres each have been set up and in the remaining 72 district, counting will be held at one place.
Additional CCTV cameras have been installed at vantage points from where the carrying of EVMs from strong rooms to the counting hall can be recorded for effective monitoring.
Uttar Pradesh had seven-phase polling that started on February 11 and ended on March 8.
--PTI