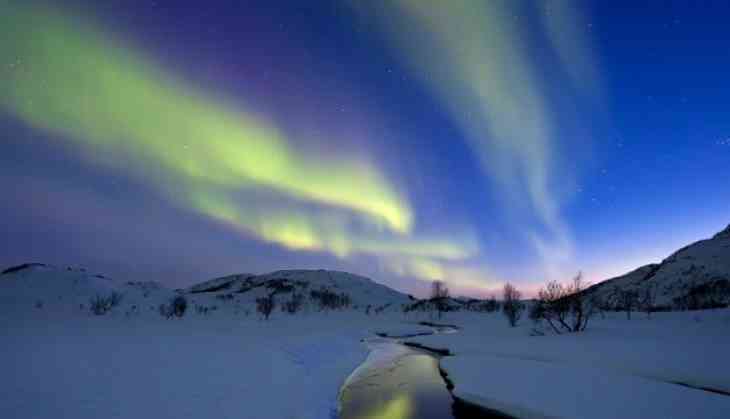 If you know about Northern Lights and how amazing they look then you must visit a new hotel in northern Finland.

Northern lights are also referred as polar lights, it is a natural light display in the Earth's sky and you can only witness in the high-latitude regions.

The high-latitude regions are freezing cold, so the best to witness the amazing lights is to sit in a cabin built on skis. The reason behing making a hotel in remote area is to spot the Northern light clearly.

You don't have to step outside in freezing cold, you can watch while sleeping on your bed or from the hotel's cosy wooden cabins.

The hotel has three mobile rooms available, two people can accommodate in one room. The camps are desgined in such a way that it creates an Aurora wilderness camp.
Also Read: Here's the guest list for Prince Harry and Markle's royal wedding
If you are there at the hotel, the trip starts at 6 pm, where the guide will take you to the room and will teach how to start a campfire to grill some local sausages.

The sky should be clear as it increases the chances to witness the Northern lights clearly. The perfect time to visit Finland is from November to March as the moon is small during that period.

You can head to this astonishing place now also. Enjoy your summers at comfortable hotel in Finland.
Also Read: Riders can avail in-trip insurance at Re 1 through Ola