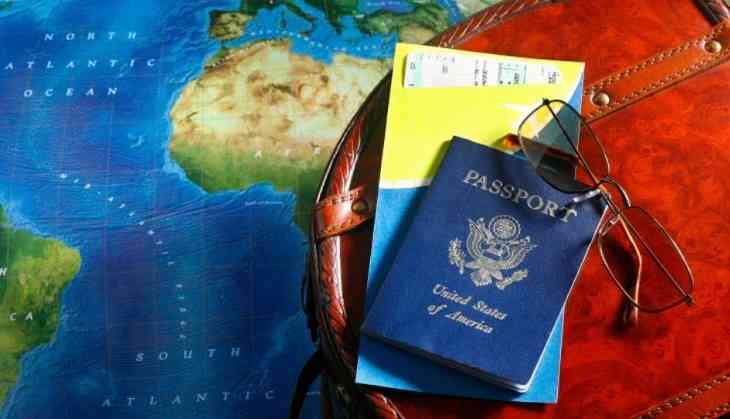 Who doesn't love to travel? But we stop ourselves shorting thinking about budgeting and picking the right destinations. What most don't realise is that there are no rules to traveling. NONE! Well, of course, that fact that you need a valid passport for international travel!
Ask those who travel for a living and they'll say that traveling the world is cheaper and easier than you can imagine. Before you start bombarding us with a list of questions go through these hacks we've listed for you.
Don't spend hours researching on your destination
Once you've picked out a destination, take out your passport and head straight to the airport. The more your research the higher your expectations will get. That's the last thing you want to do. What you actually want is the excitement of exploring the place. Sure you can Google the best hotels and 'must visit' spots but save yourself the hassle of wasting time exploring the city on the internet instead of doing the same in person.
Ditch the guidebook
If you like to read up the beforehand consider taking pictures and ditch that heavy book at home. You'll realise you need that extra space to carry the souvenirs for everyone back home. If you still want to know more about the place, you can always seek help from the local guide or travel shops.
Don't be afraid to ask for tips
Fellow travelers are the best source of up-to-date information. Yup! You'll find it hard to believe that they're faster than Google and Vodafone 4G. Opt for hostels over hotels - you'll get to know more about the place. Don't be too shy to rub elbows with globetrotters or the flexibility for a friendly tourist you can explore the city together with.
You can wing lodging
Despite what the folks at home might say, sometimes, it's okay to show up at a hotel without reservation. This hack comes in handy in case you might want to switch hostels or change towns. This works well most of the time, unless it's festive season, in which case you would want to make all your bookings to avoid really high last minute prices or even sold-out lodging. We'd however, advice you to make advance bookings for the first night's stay if you'll be arriving at night.
Brag on social media
I do this all the time. Either just before leaving or shortly after arriving I post my where am at or where I'm headed. Reason you might ask-- I do this to see if anyone has any contacts or tips that can help with my stay or to travel better. If you're lucky you can even get a chauffeur driven vehicle for sightseeing or a free stay at a friend's friend house.
Switch to a backpack
The more unwieldy your luggage, the less hassle-free you are. It's hard to hop on spontaneous bus rides or head to the beach when you're hauling more suitcases than Beyonce. Backpacks are a win-win for treks and road trips as they give you the freedom to experiences you don't want to miss out on because you brought too much luggage.
Pack light
Don't be afraid of repeating outfits - ain't nobody judging you. Focus on carrying versatile items you can mix, match and wear in more than one way. Be religious about taking no more than three pairs of shoes-- one for roaming, one for a dressy event and, flip-flops or sandals for days at the beach. Also, leave all those big shampoo and lotion bottles at home-- all hotels and most hostels provide them for free. And if you're OCD about certain scents, you can always pick some at the local markets.
Carry less cash
There's no need to carry lose cash and a chunk of change for exchange. Simply sign up for MoneyGram. You can transfer money online to your account and then withdraw from any of their local offices using your bank details and OTP.