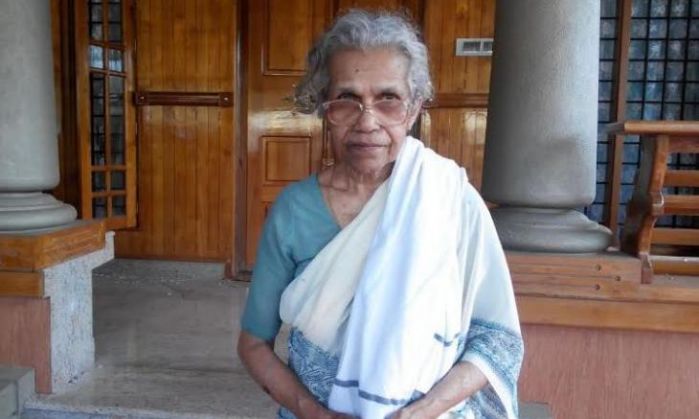 Pankajakshi is an octogenarian. Pankajakshi is also the one person who saw the threat the fireworks at Puttingal posed before any of us woke up to it.
Living just 50 metres away from the temple has been a yearly horror for her. While other families living in the vicinity aren't in support of the temple festivities either, Pankajakshi was the only one to file a complaint against the temple, The Newsminute reports.
Every year, during the competitive firework festivities, her family members who live in London come down to live with her.
On Saturday, a day before the tragedy that claimed 108 lives, some men came to Pankajakshi's door to threaten her.
"Some men came here and threatened us saying we will hold the competitive fireworks display and if we are not allowed to do this, we will kill all of you and dump you in the river," she told The Newsminute.
"On April 9, at around 10:30 PM, two people came and abused my mother-in-law. My mother-in-law told me not to do anything as the DM will take care of it. Those two people came again and flung the notice on my face," said her son-in-law Prakash, who'd just arrived from London.
Although the tragedy has brought the completely flouted safety norms under focus, with banning being seriously considered, Pankajakshi isn't relieved. She fears people will forget, and the fireworks will return.
Her house has been considerably damaged by the fireworks this year, but she's still concerned about the community.
"They are destroying people's lives," she says.
Is anybody listening?