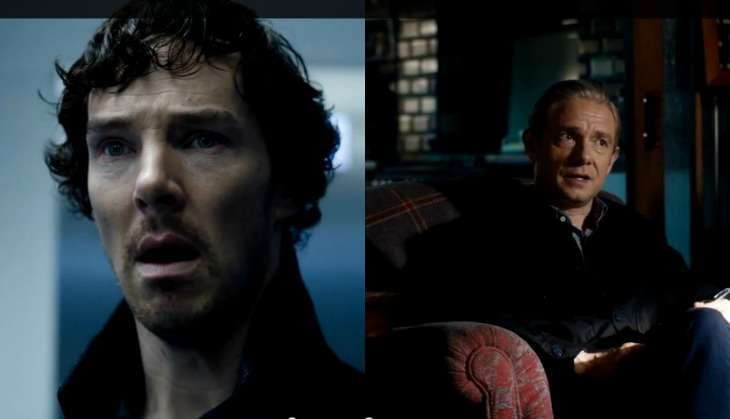 Comic Con is a gift that just keeps on giving. So the euphoria that followed once the trailer for Sherlock's season 4 dropped was hardly surprising.
Having seen the trailer now, here's a heartfelt question: what IS going on?
Everybody is in danger and everything that is known will be tested. Is Moriarty back? Or is he just in Sherlock's 'mind palace' a la The Abominable Bride? Steven Moffat and Mark Gatiss (who plays Sherlock's brother) have thrown another curveball at us.
A rugged looking Sherlock's seen gasping at the camera, but nothing really truly happens, does it? Just a lot of abstract cuts and scenes and signs of danger but nothing concrete really.
Whatever is coming has got Louise Brealey (Molly Hooper), Una Stubbs (Mrs Hudson) pretty worked up. Amanda Abbington (Mary) has a past and as it turns out, is pretty comfortable with guns.
Sherlock will be darker than ever before, but will it also be better?
Keeping fingers crossed for this one.
--
Edited by Abha Srivastava