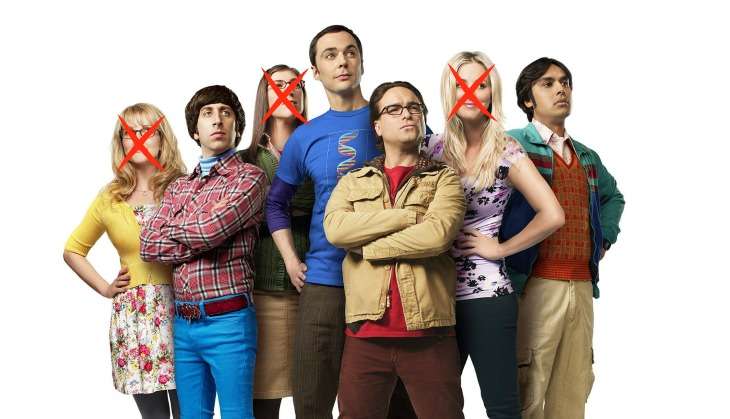 Forbes magazine, whose KRA includes keeping track of who is earning how much, has compiled a list of the highest paid TV actors in the US. And the answer will not shock you.
The cast of Big Bang Theory, okay no, the MALE actors of the hit CBS show were the highest paid in 2015-16.
All of us at some point have fondly reminisced about FRIENDS, its glorious 10 seasons and the 22 years we've spent getting nostalgic about it. We've spoken at length about the actors and been in awe over how each of them earned $1 million per episode. Difference is, ALL of the cast members were paid equally.
Here, it's just the male members of the cast who get paid the most and even then just the crazy roommates Sheldon and Leonard who get paid $1 million/episode. So here's the breakup:
Jim Parsons (Sheldon), Johnny Galecki (Leonard) get $1 million each followed by the token Jew Simon Helberg and the token Indian, Kunal Nayyar.
Jim earned a total of $25.5 million, Galecki followed with $24 million, Helberg and Nayyar stand at $22.5 million and $22 million respectively.
Forbes hasn't deemed it necessary to tell us how much the women were paid in comparison because, seriously, who even cares?