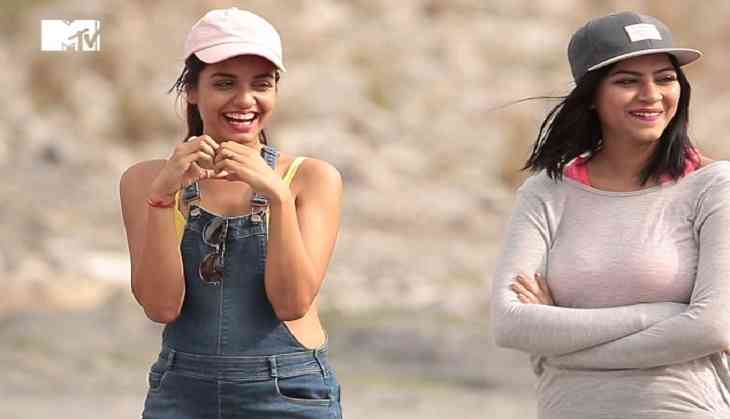 Popular MTV show, Splitsvilla is in it's tenth season whch is hosted by Bollywood actress Sunny Leone and Ranvijay Singha. The show is famous for it's unique tasks that checks the chemistry of the contestants. But a unique kind of task is about to take place in the show that will cross the limits of naughtiness.
As per reports, the next game that will happen in the show will be titled as 'BDSM' where the contestants both boys and girls have to perform a kinky task of revealing their secret and dirty erotic fantasies. During the game, the hosts of the show Sunny and Ranvijay will reveal a secret fantasy and the girls have to guess and identify with whom that fantasy connects to. After guessing the male contestants, they will have to spank the male contestants.
A source from the sets of the show revealed to a popular Entertainment daily, "As usual the boys were again at the receiving end. They were stripped down to their boxers and had to bend over on the ground. The girls were in for a shock when the secret and fantasies were revealed. While some confessed of being in a relationship with four girls and having friends with benefits with the fifth, someone revealed their hot fantasy of wanting to make out with twin girls on a beach."
It will be interesting to see what all stories come up and will the girls be able to identify the male contestants related to them.