So last night Bigg Boss Double Trouble veered off the 'family show' route and stepped into dangerous territory, specially where the Indian audience is concerned. Two male contestants, Prince Narula and Rishhabh Sinha, were challenged to control their sexual excitement on national television.
As a part of the series of tasks given to the housemates, Prince and Rishabh were tied on two chairs simultaneously and their heart beat was constantly monitored. Moments later, a scantily dressed woman entered the room and started dancing in a seductive manner in front of the contestants.
Also read: Why didn't Bigg Boss show Rochelle-Keith's reunion in the confession room?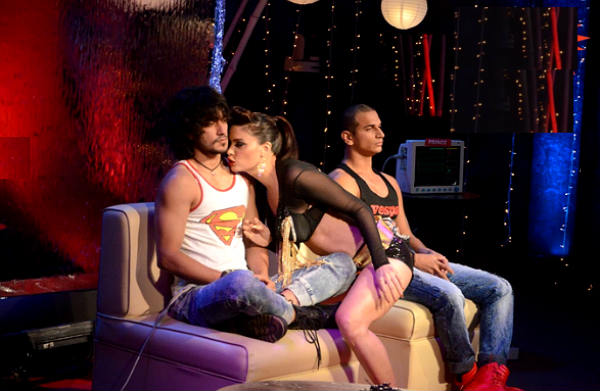 The contestants were supposed to resist the seduction, of course. It's a different matter as to who won the challenge, but the game in itself was rather erotic.
Either the current season of the reality show is not a TRP magnet or the makers just wanted to do something never tried before on Indian television... Either way, the makers have obviously gone off the the tried and tested formula.
Also read: Bigg Boss Nau: The ABCD of 'captaincy' in the house and why Priya Malik can be the best captain of the season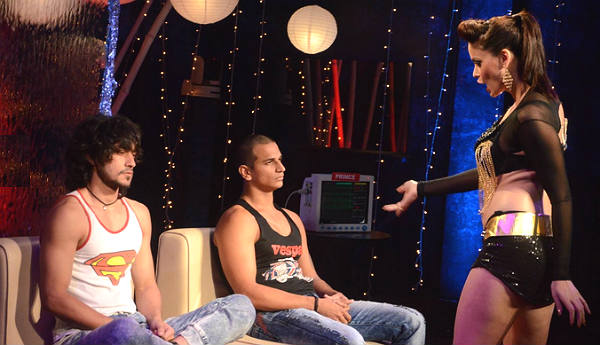 The questions that come to mind are:
1. Why should full-blooded adult males be asked to suppress their sexual excitement?

2. This is way beyond personal. And it's sexual and not 'physical'. Therefore, according to the morality standards in Bigg Boss, it should not be allowed.

3. It demeans both contestants. The one who 'loses', does so on national television, proving that he cannot control his baser instincts. The one who wins, well, he fails to prove that he can be sexually stimulated!
And all of this on national TV! A bit much, perhaps?