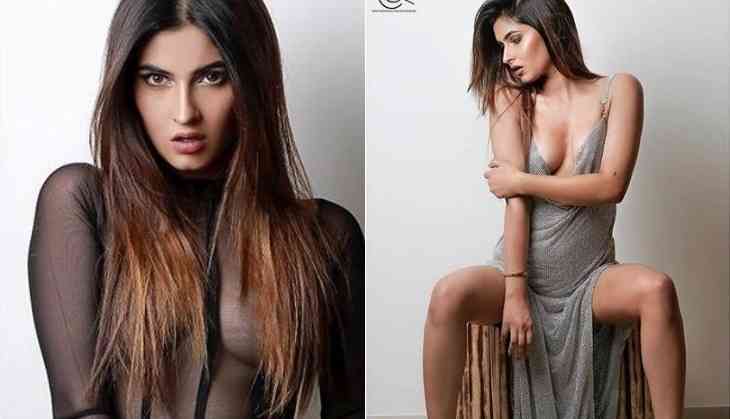 Pics: Karishma Sharma raises the bar with new hot and bold photoshoot
The Internet sensation and television actress Karishma Sharma is once again has done the same. The actress has shared one new photoshoot of her on the social media and these pictures are too hot to handle.
In the recent hot photoshoot, Karishma Sharma is wearing the bold grey gown and green stilletoes.
Now, these pictures are being viral on the social media platform and on the Internet for all the good reasons. She has managed to stunt everyone with these hot sensation pictures.
The actress was earlier also in the discussions for the hot love-making scenes with the actor Siddarth Gupta in her web series Ragini MMS Returns.
Also Read - Finally Good news! Kapil Sharma, Sunil Grover to reunite for this show
The fans are praising the beauty of the actress and they have even called her the sexiest actress in the television industry.
Also Read - I don't think I have friends in Bollywood industry: Anushka Sharma
Once in an interview, the actress also told how the actress managed to grab all the attention by maintaining her figure. On this, the actress said, "I am a big foodie, I can eat all the day. But since I am in the business of glamour world so I have to maintain it and look a certain way."