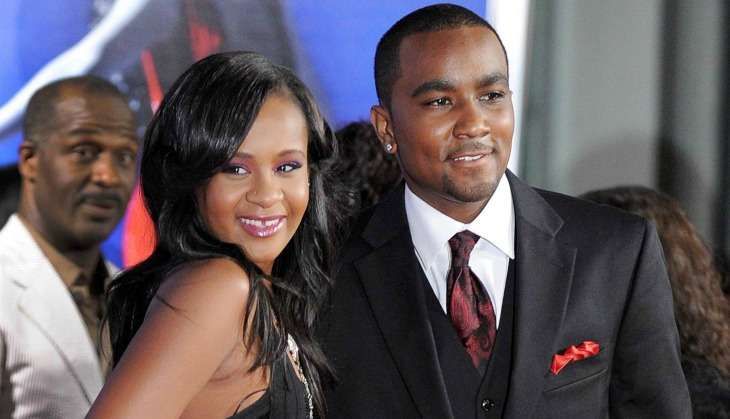 The Houston-Brown family cannot seem to find peace. Whitney Houston's later years and her subsequent death, allegedly led to her daughter Bobbi Kristina Brown's steady decline. And things never really looked up for the reality TV star ever since.
After a long struggle with addiction, Bobbi was found drowned in her own bathtub. In July 2015, after six months in medically induced coma, Bobbi passed away. Coincidentally, her death was caused in the very same circumstances as her mother - Whitney died after accidental drowning in her bathtub after experiencing a massive heart attack, brought on by drug abuse.
Nick Gordon, who was believed to be Whitney's adopted son, and later became Bobbi's fiance/ partner, has been found legally responsible for her death.
Gordon was not in court, just as he has failed to be there throughout the case. Fulton County Superior Court Judge T Jackson Bedford said that because Gordon had failed to appear twice, anything alleged by the plaintiff was admitted through omission, and agreed to award damages to Bobbi Kristina's estate, who had initially been seeking $40 million, reports eonline.com.
The judge heard the testimony from Bobbi's famous father, Bobby Brown, as well as some of her friends, as he assessed the losses and attempted to place a value on the deceased's life.
"To determine the value of a life is pretty difficult. So the court has been back there primarily struggling with that particular issue," the judge said.
The damages awarded in the civil case, which alleged Bobbi Kristina died due to a violent altercation with Gordon. They alleged that he placed an unconscious Bobbi in the bathtub and injected her with a toxic mixture. The court declared $15 million for present value of life, $13.8 million for pain and suffering as a result of assault, $250,000 in punitive damages, $1.37 million for assault and battery, and $1.575 million for money taken from an account, including allegedly stolen rings.
-- With inputs from IANS