Just when we were getting used to the saas who rants and the bahu who is either the epitome of docility or the mistress of scheming tactics, the telly masters decided to totally confuse us. So instead of mothers-in-law traumatising daughters-in-law, now prime time television is throwing snakes, witches, souls who don't really want to depart for their heavenly abode and God himself, at us.
Don't believe us? Just switch on your television post 7 pm on any given evening. The era of naagins, spirits and black magic seems to be back on Indian television, with Hindi soaps. So instead of caked up saasu mas, we have pancaked nubile nymphets suddenly transforming themselves into naagins and slithering around with the sole intent of biting enemies from a different lifetime.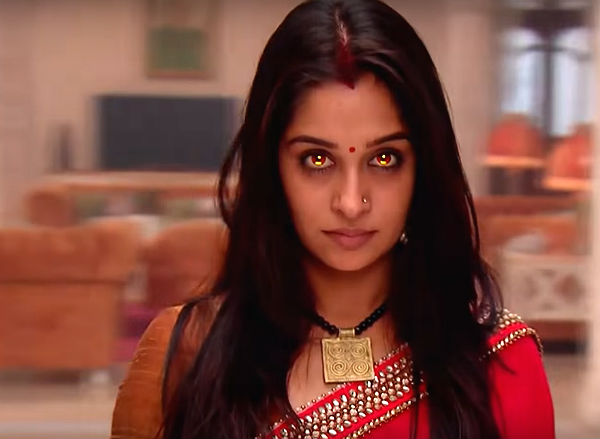 And if that isn't entertaining or enterprising enough, we also have normal-seeming bodies suddenly crossing over into chudail-dom and wreaking havoc on unsuspecting family members. Of course the fact that they still manage to look drop-dead gorgeous and are clad in shiny sarees helps.
Listed below are five Hindi serials that are ruling the TRP game with supernatural elements co-existing with human beings!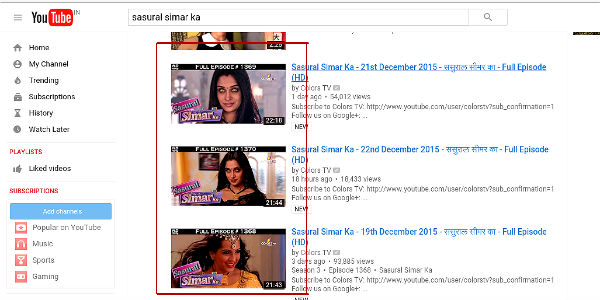 1. Sasuraal Simar Ka
This show was supposed to highlight the relationship between two sisters, Simar and Roli. However, every character in this show is either busy indulging in tantric tactics or is sending up prayers to God to help them stay safe from the former. The chudail, in the meanwhile, blithely goes about her business.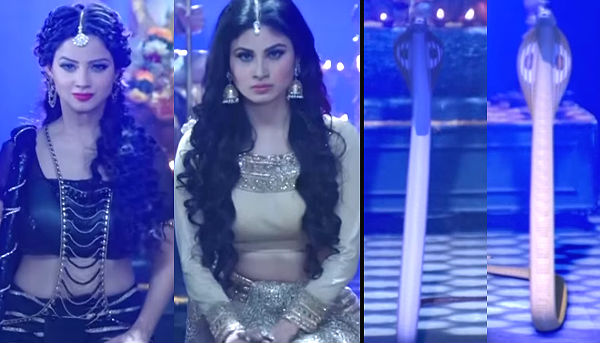 2. Naagin
This recently-launched show has managed TRPs that rival even those of Bigg Boss 9! While Bigg Boss may have contestants sniping at each other, this show has two naagins, well, fighting the world. Effectively, one is keen to avenge her parents' murder. And the other one is there to lend a helping fang.
Here's the clincher: Mayuri (1984) and Naache Mayuri (1986) actress Sudha Chandran is playing a crucial role in this snake-fest.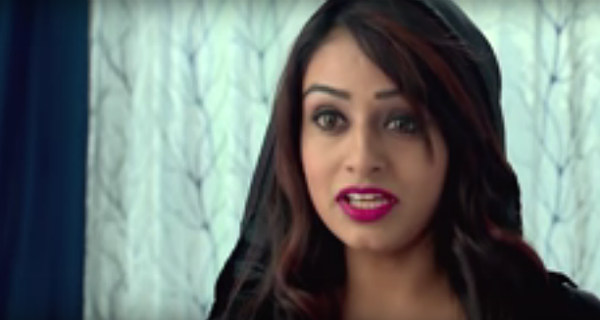 3. Qubool Hai
So this show kicked off in 2012. Back then, it was a love story between Asad (Karan Singh Grover) and Zoya (Surbhi Joshi). Now, it is drama between battling chudails and petrified human beings. The aforementioned spirits are busy possessing unsuspecting souls and the story goes forward from there...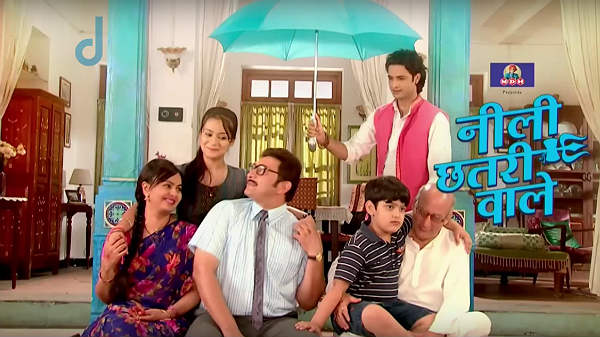 4. Neeli Chhatri Vale
Originally, this show was supposed to depict the relationship shared by a God and his devotee. However, what it now shows is how a God protects his bhakts from the evil spirits parading around him.
Of course, there is symbolism at play here, with the evil spirits being corruption, negativity, blind faith etc... While no snakes or witches make an appearance, a beatific-looking Lord Shiva does.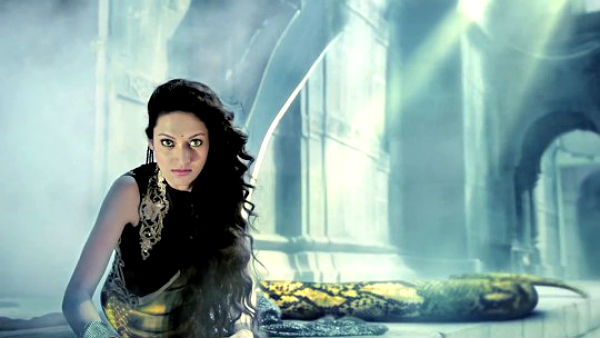 5. Adhuri Kahaani Humari
This show isn't on air yet, but the promos are running frenetically. From what the clippings promise, this one is a love story. Nothing wrong with that. Except that a love story in this lifetime apparently isn't saleable. So what we will soon have instead is reincarnated lovers. How they will ever recognise each other is anyone's guess. But that just might be the plot.
And yes, there's a naagin here. Her mission seems to be to never let these separated souls meet. That's perhaps the Adhuri bit. Kahaani to follow.