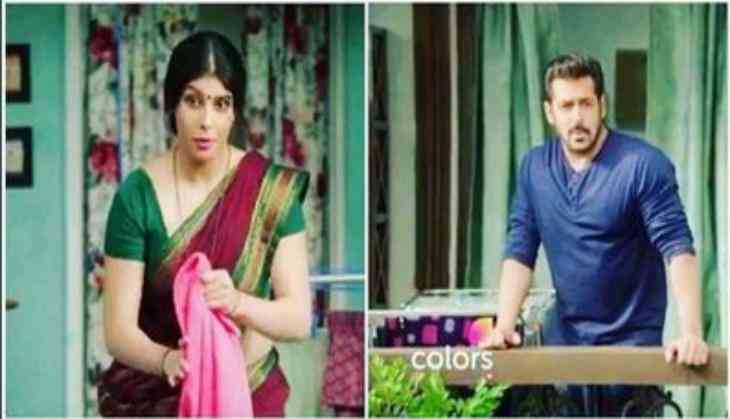 Bigg Boss: Know who is the 'hot' neighbour of Salman Khan in promo?
Two promos of Bigg Boss 11 have been released so far and in both the promos, Salman Khan has tried to convey that this time the theme of the show will be based on neighbourhood. The hot neighbour of Salman in the first promo is in the discussions these days.
Actually, in that promo when Salman Khan is working at home, one neighbour of him advises him to get married soon. On this Salman funnily replies, 'Why you were in hurry, if you had single I would have married you.' Since then, people have been searching for this hot neighbour of Salman.
The actress who has played the role of Salman's neighbour in the promo is actress Aditi Singh. 19 years old Aditi is a daughter of actor Jainendra Pratap Singh who had worked in films like Dayavaan and Deewana Mujhsa Nahi.
Aditi herself has worked in Telugu romantic-comedy film 'Guppedantha Prema' as a lead actress. Other than this she has also worked in Pakistani film 'Wajood' directed by Javed Shaikh.
Aditi is a trained Kathak dancer and she always wanted to be an actress. According to media reports, Aditi is full of confidence that after working with Salman Khan she will get some good work.