Imam Siddique will always be known as one of the most controversial contestants of the Bigg Boss house. The stylist, who appeared on season 6 of the show, will be seen entering the house again this week. During his stay, he is expected to entertain audiences, while making the lives of the contestants a wee bit more difficult and aiding the show's TRP ratings in the process.
What's more, Imam will also be given the responsibility to pick the second finalist of the show. Last week, Prince Narula won the buzzer task to become the first finalist of the season. Imam will now pick another contestant on the basis of their performance in a task based on the Nava Rasa (nine emotions).
Also read: Bigg Boss 9: Kishwar Merchant has 5 things to say about Mandana Karimi, Prince Narula and her "unfair" eviction
Before he entered the house, Imam spoke to Tellychakkar.com about his plans for his stint. Here are three of the juiciest bits from his interview:
On his participation in Bigg Boss Double Trouble
I am entering the house with the sole purpose of entertainment. My life has been one learning experience and I am really grateful to Colors that they have given me the responsibility of entering the house and select the second finalist of this season.
Also read: Bigg Boss 9: Do you want to see Rochelle Rao, Keith Sequeira in the finale?
On this season's contestants
It won't be fair on my part to compare my season with this one, but somehow I feel that my season was quite entertaining. But for this lot, I believe that they have somehow wasted the opportunity of being a part of this show as they remained too busy being unnecessarily aggressive.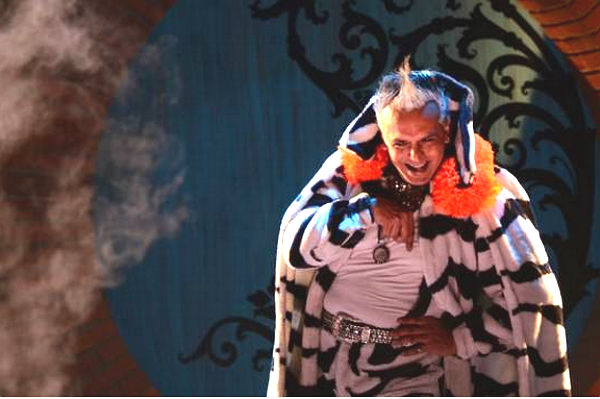 On his favourites among the housemates
I won't say that I have any favourites but three of the contestants who have touched my heart are Keith, Rochelle and Mandana. These three do not appear to be fake to me. Having said that, I would like to add that I know how difficult it is to survive. Hence, I will not go inside with any preconceived notion. I will be fair.
Also read: Bigg Boss 9: No wild card entry has ever won Bigg Boss. Will Priya Malik or Rishabh Sinha be able to change that?