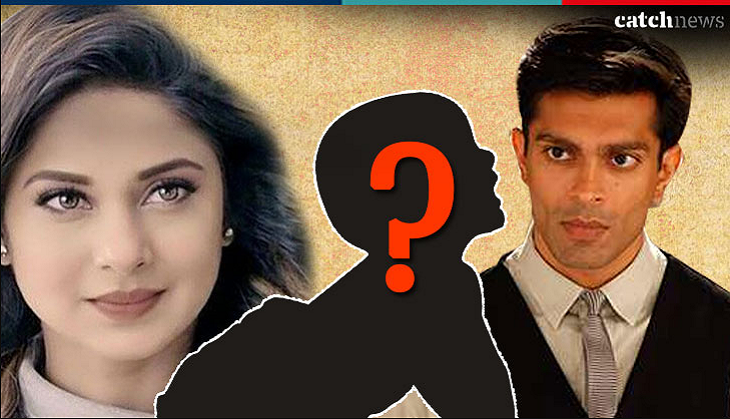 Breakups and divorces are surely a difficult phase for a person who's been going through all this and for celebrities it is even more difficult since they have to face a lot of media and fan questioning. A single statement about your ex-spouse or the future of your kids is something that always comes into the attention of the media. One such divorce that happened in the Television industry was that of Television actress Jennifer Winget and Karan Singh Grover that broke the hearts of many of their fans.
Jennifer and Karan fell in love with each other during their show Dill Mill Gaye and later got married to each other but soon they realized that destiny has something different written for them and they called their marriage quit. This news came as a shock to everyone as they were one of the most good looking and favourite couple of many.
Karan, on one hand is happily married third time to Bollywood actress, Bipasha Basu while Jennifer is happily single and is enjoying her work. Well, talking about their personal life, it was said that the couple had a son but nothing much has been revealed about him. It is said that their son lives with Jennifer but no confirmation about the same has been given.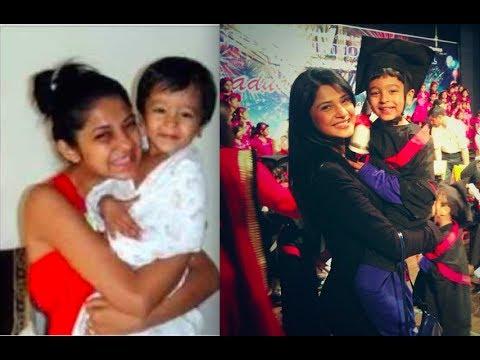 Jennifer and her alleged son (youtube)
Karan, once during an interview said that although he and Jennifer are no more together but they do not want their relationship to affect their son's future. He did not wanted his kid to witness the fights that he had. Talking about his broken relationship he said that they both were parting ways after building something special because otherwise they would have destroyed everything.
ALSO READ: Bepannah: The per day fees of Jennifer Winget and other characters of the show is shocking!
He further said, "Our generation has grown up witnessing horrible fights between my parents – not my parents specifically. I have seen a lot of couples fight, while growing up. And I would never want my kid to witness that while growing up, parents making each other so unhappy. Why live that life? Once you come to that realisation, mutually, you make the difficult decision to separate."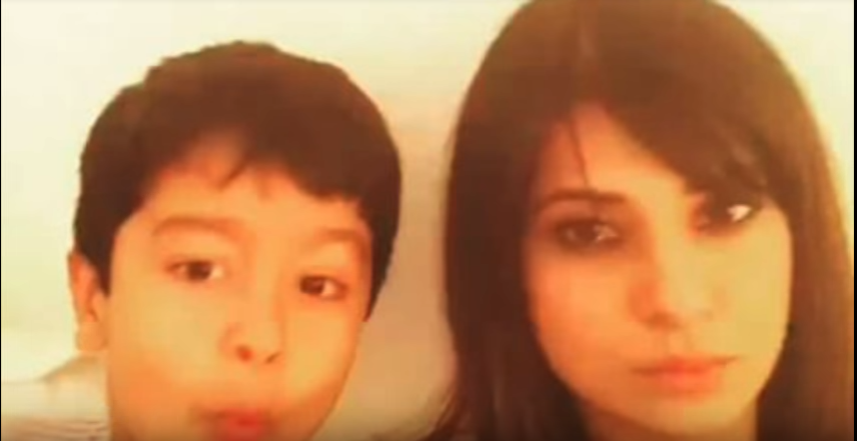 Jennifer and alleged son
Meanwhile, Jennifer on during an interview said, " I will tell my future children also to make as many mistakes as they can because that's how they will learn. There is no ideal man, woman or relationship. Life is full of ups and downs. I have absolutely no bad memory of the marriage even though it has ended. In fact, I am thankful to Karan for an experience that taught me so much about myself. It has made me realise my strength, who my true friends are and how awesome my family is. I would have been a different person if this marriage and divorce hadn't happened."
Meanwhile, check out some of their pictures from their Instagram account:
ALSO READ: Bepannah: Jennifer Winget opens up about her present relationship with ex-husband Karan Singh Grover and it is surprising
Well, they both are currently in their happy space.. Jennifer, on one hand is happily working in daily soaps while Karan is focussing on his family as well as Bollywood life. Jennifer is currently playing the character of Zoya in Color's new daily soap Bepannah.
ALSO READ: Shilpa Shinde Leaked MMS: Bigg Boss 11 winner shares the original clip with a message for haters; here's how Twitterati reacted over the video
NOTE- The news of Jennifer and Karan's son has been taken from various sources available on the internet. There is no confirmation about the fact whether they really have a son or an adopted one.