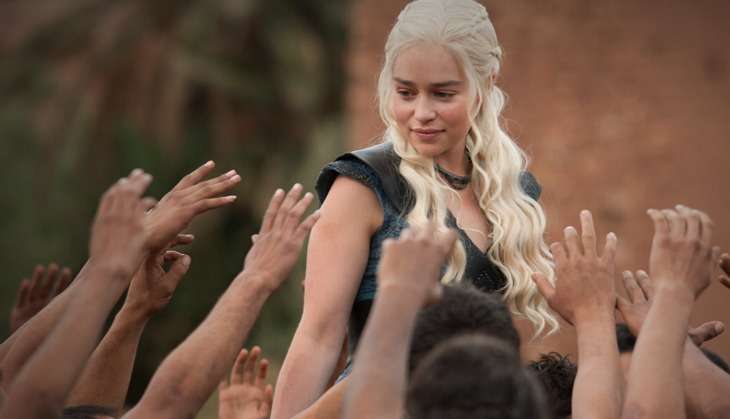 GRR Martin, who is slooooooowly writing the next installment of the GoT series, The Winds of Winter, has reportedly already written the history of Westeros.
But is HBO's fantasy drama TV series Game of Thrones getting a prequel, then?
With just two more seasons to go for the hit series to end, fans have been pretty insistent on being told whether or not a spin-off is happening.
David Benioff, the Executive Producer has put an end to the speculation and straight away said no. They won't be making anything else once the final two seasons have aired, reports femalfirst.co.uk.
But he also said this: "You might want to ask George (R.R. Martin) about that. It's a great world that George created. I think it's a very rich world, and I'm sure there will be other series set in Westeros, but for us, this is it. That's really a question for George".
And yes, it truly is a question for George. What does Martin have to say to this you ask? He doesn't rule it out at all. Talking about the back stories and events that led up to GoT, he said: "Well, I do have thousands of pages of fake history, everything that led up to 'Game of Thrones', so there's a wealth of material there, and I'm still writing more. At the moment, we still have this show to finish, and I still have two books to finish, so that's all speculation".
The news comes after the hit series bagged 12 of the 23 Emmys it was nominated for. Looks like the chequered history of the seven kingdoms is about to come tumbling down on us soon. Ready? We are.
-- With inputs from IANS