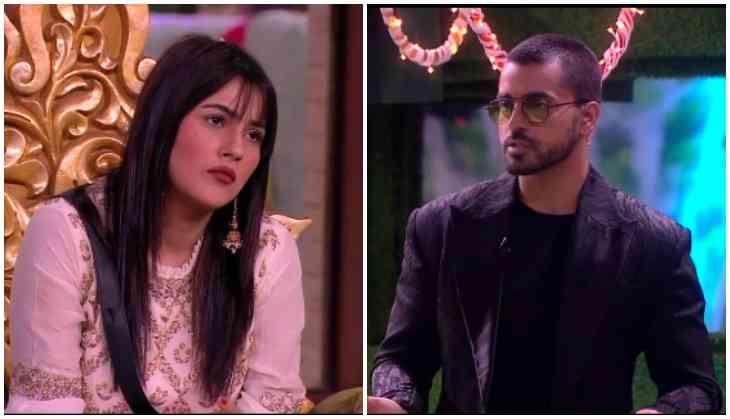 Gautam Gulati lashes out at Shehnaaz Gill
Since Shehnaaz Gill and Paras Chhabra's Mujhse Shaddi Karoge hit the TV screens people are giving mixed reviews over it. Even makers are leaving no stones unturned to keep the audience engaged and for this, they have invited Gautam Gulati to host the episode for a week. Now, this is a good news for all his fans and especially Shehnaaz who went berserk when he saw the actor for the first time in the show and planted hundreds of kisses.
In the video dropped by the makers on the Colors TV official Instagram page, we can see Shehnaaz going crazy when she saw Gautam once again in the house. However, soon her happiness fades away when he lashes out at Punjabi singer for taking her suitors for granted.
Gautam asks her suitors is anyone of them would want to reject Shehnaaz, to this one suitor named Mayank Agnihotri raised his hand. On seeing this Shehnaaz gets irked and asked him not to create any controversy because he does not deserve to be on the show. Seeing this behaviour Gautam stated that if suitors are not making any efforts to impress her then it's her fault.
Also Read: BB 13's Rashami Desai changes her mind, decides to meet ex-beau Arhaan Khan
On hearing this Shehnaaz jumps to clarify and says that she calls everyone and also asks them to have some fun and this is how she falls in love. However, this clarification was not enough as Gautam says that this isn't a fun show. They all have come to impress her and even she is here for the same so she should put in the effort to understand them.
Later, Shehnaaz adds that Mayank doesn't deserve to be on the show because of its 'her' show, but Gautam cuts her in between and said that this is her misconception. Mujhse Shaadi Karoge is not only her show but even theirs show as well and she just cannot disrespect someone like that.
Also Read: Thappad star Taapsee Pannu shuts haters for trending #BoycottThappad on Twitter