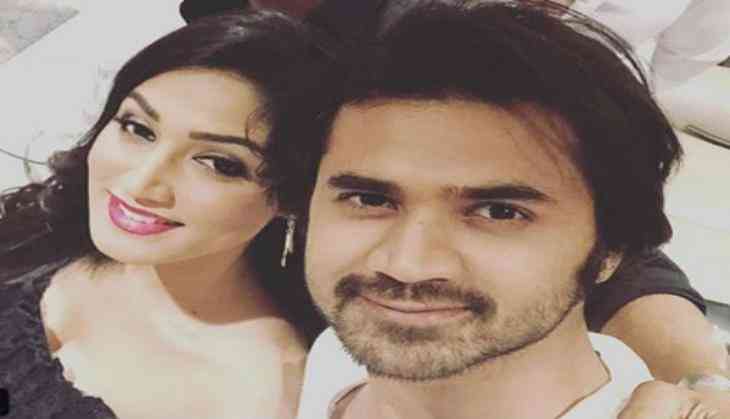 In the glamorous world, break-ups are easier than patch-ups recently rumours are speculating that Roop-Mard Ka Naya Swaroop fame Ishika Patel aka Donal Bisht and tv series director Prateek Shah have called it quits. Prateek who was the director of Donal's serial Ek Deewana Tha started dating the actress after the show wrapped up and we're going strong day by day.
According to reports he has moved on and is now dating Reyhna Malhotra the villain of Manmohini. It is said that for some while he was directing the show and there only he grew closer to her. Whereas a source close to Donal and Prateek said that for a while they have taken a break and this was a mutual decision by them as they want to focus on their work. Now whether they will come back together in future or not time will only tell but for some time they are off.
When asked Prateek he rubbishes the rumour and says that such a thing should remain between him and Donal only and cleared the rumours that in their separation there is no third person. It was their own decision and talking about Reyhna he said it's quite shocking not for him but also for Reyhna, said he is not dating anyone.
He also added that just because he is friends with girls and that to of his same age doesn't mean he is dating one of them, he keeps good rapo with everyone and also mingles well with everyone. He said yes he has moved on but to a next project, not to any other girl.
Meanwhile, when asked Donal she denied to reveal anything and said that she doesn't want to talk about her personal life. She wants that her work should be discussed among, not her personal life.
Also Read-
This popular Naagin actress to make her comeback after two years with Ekta Kapoor's Daayan