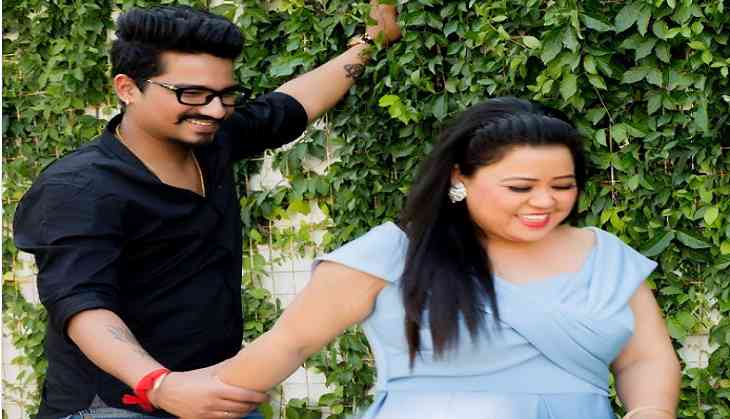 Popular comedian Bharti Singh is going to get married to her writer fiancé Haarsh Lambachiyaa on December 3, this year. Their wedding will be held in Goa and will be a three-day-affair and close friends and relatives will be the guests. Barely weeks are left for their wedding and everyone is super excited about the same.
In between their wedding preparations, the pre-wedding video of the couple is going viral all over the internet and they both are looking super cute in the short film. Their video does not have an old Bollywood song playing in the background and have a new song completely and especially compiled for the couple.

The movie is directed by Happie Mongia and Dev Raj Singh and the movie shows the romantic, lovely and goofy side of their relationship that has been captured well by the makers of the show. The video has the song 'Tum Khoobsurat Ho' sung by Ash King and Gaurav Dagaonkar. The video was uploaded on the YouTube channel of On Board Live and not only this video, they will be filming their marriage in a six-episode web-series.
ALSO READ: Here's all you need to know about comedian Bharti Singh & Harsh Limbachiyaa's wedding
Check out the video here:
Not only their pre-wedding video, but their wedding card too is specialin a way that it is completely quirky and describes their relationship well. In the card, Bharti will be seen carrying Haarsh on her shoulders and it will be showcased through a pop-up.
Check out the video of the card:
ALSO READ: Bharti Singh and Harsh Limbachiyaa just announced their wedding date which is going to clash with another popular couple
Excited for them?