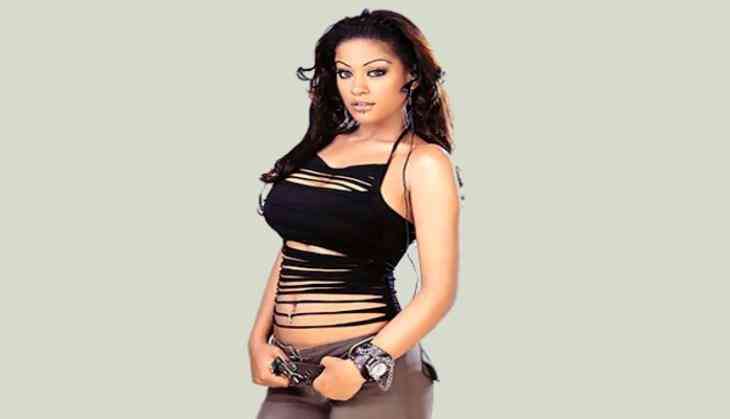 Item girl Mumait Khan (Twitter)
Item girl Mumait Khan received a legal notice for her alleged involvement into Tollywood's links with drug peddlers.
Mumait, who is currently in the Bigg Boss Telugu house, will now have to leave the show in Lonavala and rush to Hyderabad for questioning by the excise department sleuths on July 27.
She has been served a legal notice inside the house.
According to Times of India report, the item girl has been issued notices under Section 67 of NDPS Act.
"Mumait is scheduled to appear before the SIT on July 27," enforcement director Akun Sabharwal told TOI.
First, the SIT officials could not find her address so they contacted to the organisers of the show and intimated them about the notice.
"We contacted the show managers and the actress confirmed that she will be appearing before police for questioning," a SIT official said.