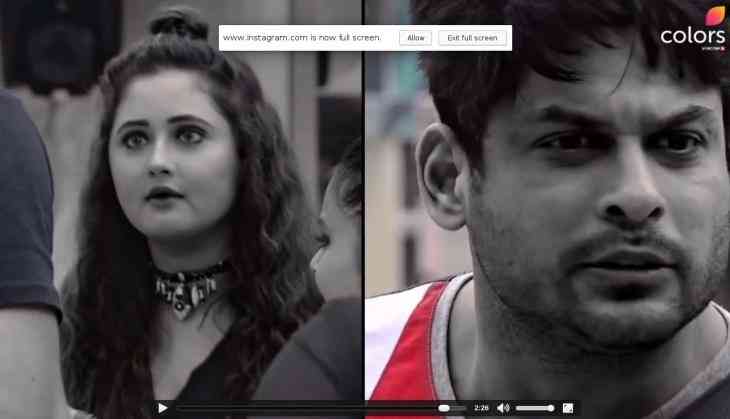 Bigg Boss season 13 has come to a mode where every contestant has got that pitch right and start the game to win. The bonding was between the contestant was so strong in the first week but as soon the game took a race, the contestants have also picked up the race to get their numbers right.
However, the latest spoiler is that the mood of the house changed when intense discussions started over 'Rotis'. Discussions were that Devoleena was not making appropriate Rotis (Chapatis). The discussions started after the boys of the house complained Devoleena about the Rotis are not being made thick and it not being tasty and thin.
They also asked a question to them why more flour and old being used for making food. This came to discussions when Rashami Desai and Siddharth Shukla indulged into a fight over the Rotis. However, this is not the first time when Siddharth and Rashami had a fight but this one was really intense and Rashami even asked Siddharth to say within limits.
Rashami was continuously in a louder voice as she asked Siddharth to not scream at her, and stay within hit limits. It looks like this fight is enough to make a strong impact on the audience and also on the contestants that no bonding is going to stay forever in the house.
Stay tuned to know more about and latest updates of Bigg Boss 13.
Also Read - Bigg Boss 13: Is there any ghostly spirit on Salman Khan's show? Here's the scary video