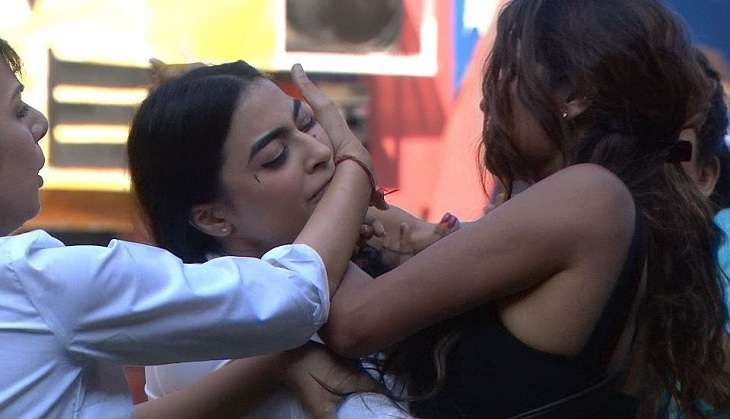 The two contestants indulge in fist fight during a task
As per the latest task of call centre, Lopamudra Raut is required to call VJ Bani and instigate her to give up the task. So when Lopa made sure that she passed all snide remarks about Bani's personal life, it naturally did not go down well with Bani.Lopa openly said that Bani's accent is fake and she has a plastic face with lots of fillers. She also went on to say that Bani makes sly and slanderous remarks about everyone and leaves no opportunity to put others down.
Lopa went on to say that Bani uses her mother as ammunition to fight her battles and gain sympathy from everyone. Bani soon lost her cool. .She warned Lopa to stop talking about her mother but Lopa continued passing nasty comments. Finally Bani attacked Lopa for making nonsensical comments and for hurting her sentiments.
Lopa tried to defend herself by saying that Bani never stood by her side when Priyanka Jagga said mean things about her. Bani could not control her anger and went on to assault Lopa and choke her. All the housemates intervened to resolve the matter. Manu, Mona and Manveer strongly condemned Lopa's actions and told her that she was wrong.Nitibha was seen giving Bani a shoulder to cry as she tried to regain her composure. Bigg Boss then admonished them and asked them to behave themselves.