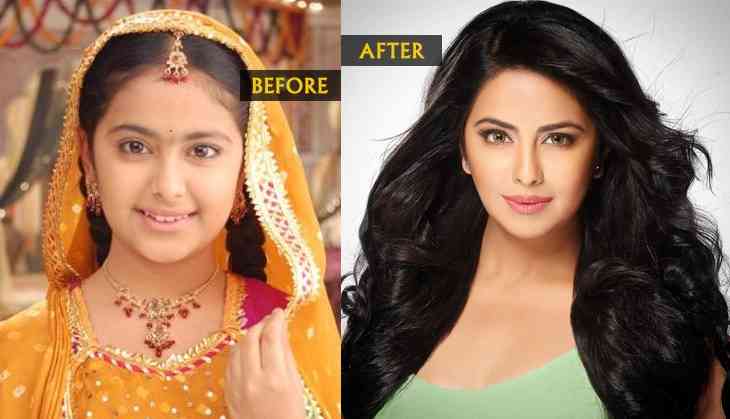 Balika Vadhu fame actress Avika Gor, who has been popularly known as Anandi, once again back in headlines not for any show but for something real that happens to her. The 23-year-old actress is not any more chubby girl now, as she has surprised her fans with her drastic body transformation.
On Wednesday, the actress also shared her journey from fat to fit on her official Instagram.
In her long Insta post, Avika mentioned about all her insecurities that she faced during her journey. She even said that she 'didn't respect' her body.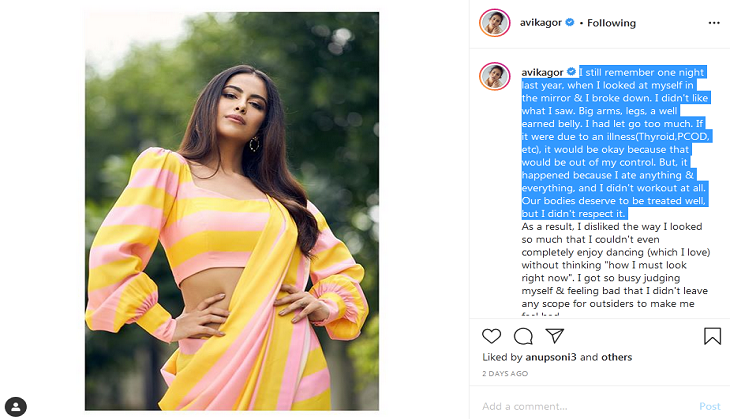 "I still remember one night last year, when I looked at myself in the mirror & I broke down. I didn't like what I saw. Big arms, legs, a well earned belly. I had let go too much. If it were due to an illness(Thyroid,PCOD, etc), it would be okay because that would be out of my control. But, it happened because I ate anything & everything, and I didn't workout at all. Our bodies deserve to be treated well, but I didn't respect it," Avika wrote.
She also added, "As a result, I disliked the way I looked so much that I couldn't even completely enjoy dancing (which I love) without thinking "how I must look right now". I got so busy judging myself & feeling bad that I didn't leave any scope for outsiders to make me feel bad.
Also Read: You won't believe how Neha Kakkar looked like before entering Bollywood; see her shocking transformation
Such insecurities run in the head all the time & they make us feel tired & irritated. Hence, I would often snap at my loved ones."
Avika also said in her long note that one day she realized that she should focus on the right things. After a lot of hard work, Avika is looking gorgeous in her new avatar.
Have a look at her amazing weight loss transformation pictures: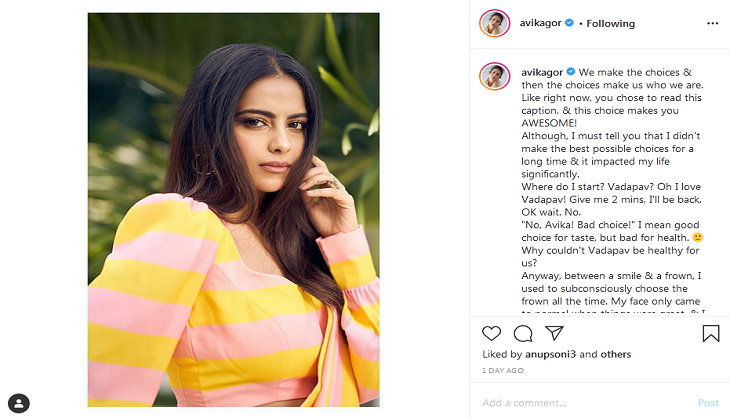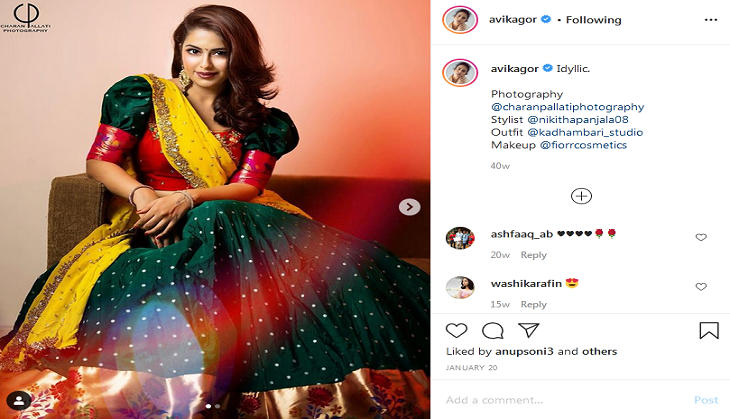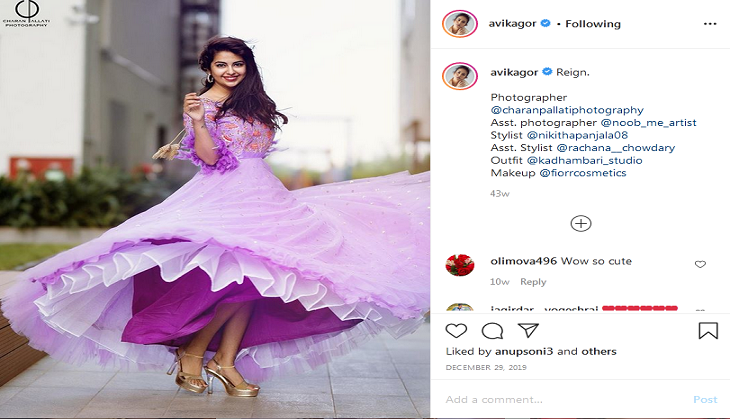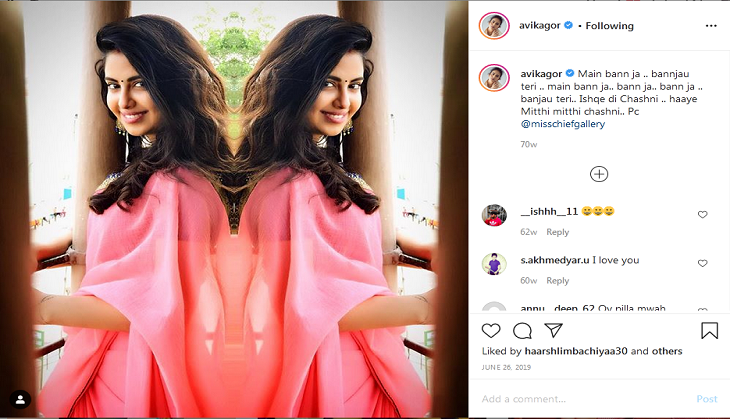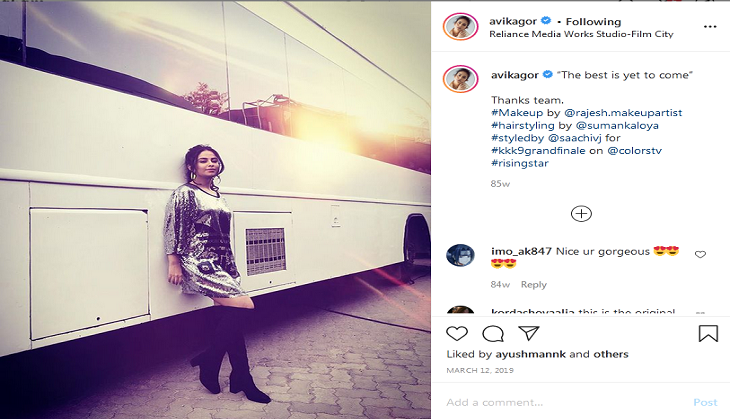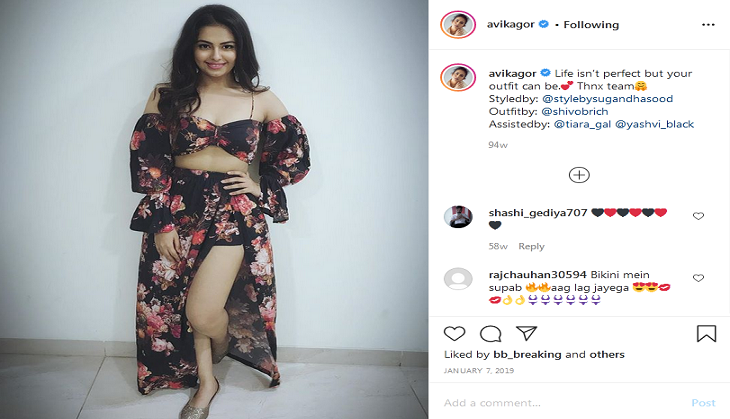 Avika also concluded her post by saying, "Today, I am comfortable in my own skin. Today, I'm peaceful. And I hope you are too? Share your stories of self-love in the comments.
Let's make self-love cool!"
She is an inspiration for all of us!
Also Read: Brahmāstra actress Mouni Roy's amazing transformation since her debut in 2006 will leave your jaws on the floor!