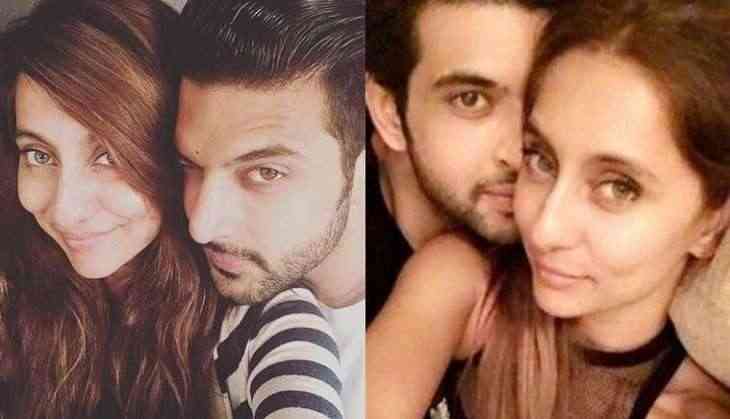 Anusha Dandekar - Karan Kundra (file pic )
Anusha Dandekar has been dating TV actor Karan Kundra since a while now.
The actress is always seen posting pictures with her beau on her social media handles. Apparently, the duo has been in a living-in relationship for a while now. Recently, she posted a close-up picture with Kundra which made one of her female fans politely to ask her to stop posting too many live-in pictures of them on social media as it shall be a major distraction for the younger generation who follows the couple massively which may lead to hurting the old traditions. The fan replied to the post, "It's ur life u can live it exactly the way u want.. but love, don't u think being a public figure u guys are promoting live-in kinda thing too much... this might hurt the feelings of some parents who still believe in the old rituals of living together/sharing the same bed after marriage only, because getting inspired by u their kids may take decision of living together without marriage. And I want to say here, you guys can live, kiss have sex, can do whatever you want but keep these things personal coz things you doing on social media are real not reel and u know it very well youth follow u guys like crazy. @vjanusha @kkundrra" (Sic).
The actress on her part explained the posts shared by her. She replied, "I appreciate you have an opinion... & I understand it's the way you may feel. To me, I'm promoting happiness & love. In this day & age, I think we need that more than all the bad stuff going on in the world, even in marriages... Tradition is a beautiful thing, yet who's to say it always works... Just let's all focus on being happy healthy and loving one another @harshiya.mehta88" (Sic).