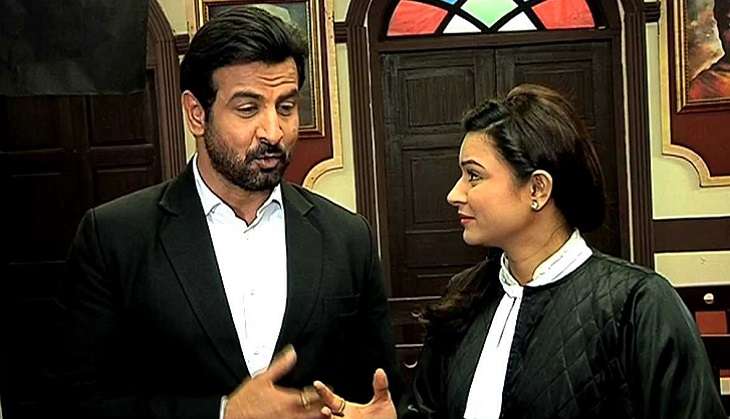 Actor Ronit Roy, who is reprising his role as the protagonist in Season 2 of hit TV show Adaalat, says the execution style and sets will be grander and will match international standards this time.
Roy essayed the role of lawyer KD Pathak in Adaalat Season 1 for five years.
Explaining the difference between the two seasons, the 50-year-old actor said that the elements which were not liked by the audience will be done away with.
"When you do something for five years and redo it... Our attempt is to withhold everything that was good about it and let go what didn't work in the first leg. In the first season there were a lot things that people liked to watch, but then there were things that people did not like -- dinosaurs and all," Ronit told IANS here.
The Bandini actor revealed that this season will see friction between old school and new school of law.
"People liked the court room drama, mystery solving, so all that is there. K.D. Pathak will be solving mysteries with two new assistants this time. Thus, there will be a friction between old school law and new school law. The sets will be grander, execution style will be little like that of international shows," Ronit said.
"People will look better in the show. It will be shot in a better way so we are taking more time. There will be hardcore mysteries storywise," he added.
Premiering on 4 June, Adaalat Season 2 will also see actors like Tisca Chopra, Rakshanda Khan, Amit Tadhikari, and Anand Goradia among others who will be essaying public prosecutors fighting against Ronit.
The Sony Entertainment's TV show has been produced by Contiloe Pictures.
-- IANS