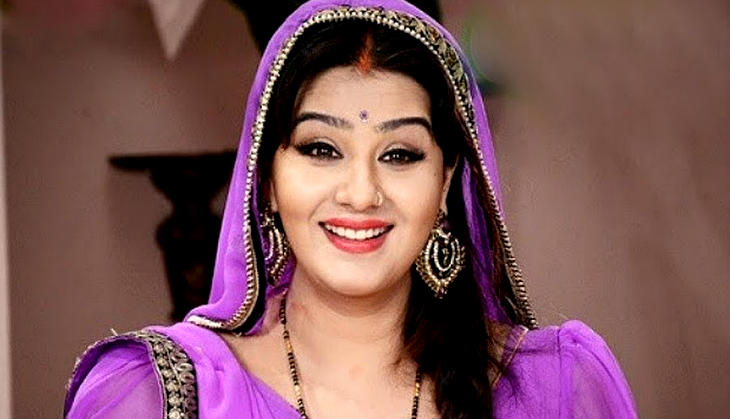 Popular television actress Shilpa Shinde held a press conference and answered questions about her controversial exit from &TV's show, Bhabi Ji Ghar Par Hai. The actress has been replaced by Shubhangi Atre on the show.  
Interestingly, at the press con organised by her, it wasn't just she who addressed the media, but two Maharashtra Navnirman Sena (MNS) leaders as well. The duo pointed out how Shilpa Shinde is a Marathi actress and they can't let "Hindi producers" be unfair to her.  
Here are the nine statements that Shilpa made:  
1. Arguments often happen in the industry from both the artists' and the producers' side. But, we always come to a mutual consent and work for the entertainment industry. As far as their accusations of my throwing tantrums on the sets are concerned, I would say that if an artist is doing so well, little tantrums should not be a topic of concern. 
2. The producers shouldn't ban an artist citing the contract as proof. How fair is it that they can replace an artist on the show at any point of time but an artist can't leave the show with his/ her own will? Only because there's some contract involved! 
3. I have actually been mentally harassed as they put immense pressure on me to come to the sets and work, no matter what condition I was in. Back-to-back notices have been slapped on my face. They told everybody that Shilpa Shinde has been replaced on the show. Following which when I sat at home without a show, the media was told that I've stopped coming to the shoot. 
4. While they were looking for my replacement, they sent me a notice stating I need to join the show within the next 48 hours. However, the image projected was that I had left the show and it's because of me that they were facing losses. What damages are they talking about? The show was running even when I had stopped shooting.
5. They roped in the entire federation in the issue and banned me. But, when they got to know that the MNS is supporting me, they organised a press conference and said they haven't banned me as there's no such word as 'ban' in their dictionary. 
6. The notice I have got says I can't work anywhere until I repay the producers' damages.  
7. It was the producer who had sent me the legal notice initially, stating that they want to solve everything with legal help. So why is it that they had to seek the federation's help in the issue? If they think there's a breach of contract from my side, why didn't they let the law intervene? Why did they have to approach the federation? 
8. I have attended meetings with CINTAA. In fact, during the first meeting, they had simply asked me to join the shoot. But, I asked them about what are they going to do about the problems I am facing on the show. I had even pointed out the fee issue. I told them that when CINTAA itself has made a rule of paying an artist within 45 days, why was I paid after 90 days? It was then that I decided to go the legal way. 
9. I would like to make it very clear that I am taking legal recourse to sort out issues. They are taking the media and federation's help to slam me.