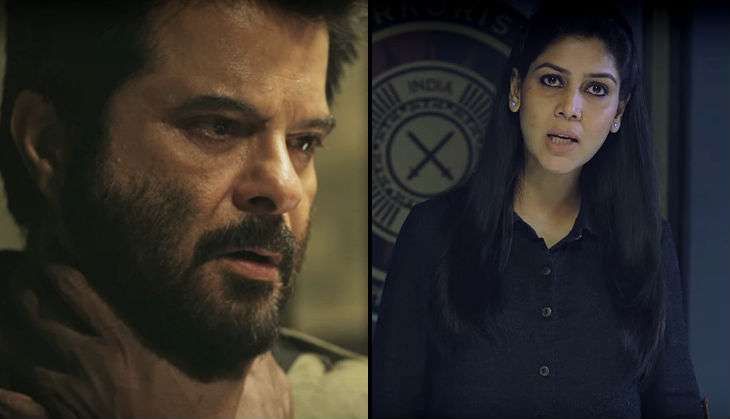 24 Season One was a welcome change on Indian television helping viewers migrate from the longest running crime show, CID. Season one premiered on Colors with good TRP ratingsand following its success, the makers announced 24 Season Two.
The second season of the acclaimed show premiered on 23 July 2016. Was it worth the long wait? Let's analyse and see:
24's second season seemed gripping from the word go as the director, Abhinay Deo, establishes the entire plot in merely the opening episode.
In the first two episodes, Harsoon Sherchan (Sikander Kher) puts ATU head Shibani Mallick (Shakshi Tanwar) and Prime Minister Aditya Singhania on their toes by threatening to attack Mumbai with a deadly virus if his brother Roshan Sherchan (Ashish Vidyarthi) is not released from jail.
In the meantime, the makers have added an entirely new dynamic to former ATU chief Jai Singh Rathore's (Anil Kapoor) character who is hired by Haroon Sherchan to rescue the dreadful terrorist Roshan Sherchand from jail.
Presenting Jai Singh Rathod with shades of grey has come as a huge surprise; however, knowing the format of the series, a few twists surrounding Rathod's character are definitely in the offing.
Expectedly so, the series has been shot like a full-fledged Bollywood film with brilliantly choreographed action sequences. In the third and fourth episodes we will know if Roshan Sherchan manages to escape jail with Jai Singh Rathod's help and if the ATU is able to crack the drug nexus in India which would direct them to the source of the virus attack.
The biggest challenge for ATU includes saving millions of Mumbaikars from the virus attack, making sure that Roshan does not escape, unlock the drug nexus in India and get hold of Harsoon Sherchan and the people threatening the country. For all this, they just have 22 hours.