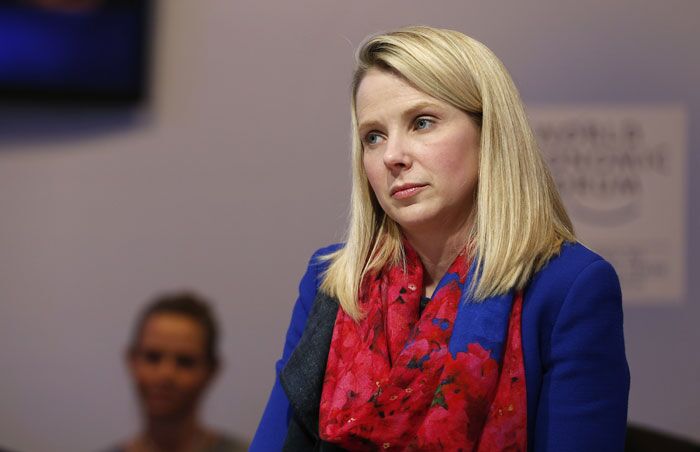 Yahoo CEO Marissa Mayer is pregnant again, but this time with identical twins.
Mayer took to her blog to say that she and her husband are expecting twin girls in December.
Posting on her Tumblr, the 40-year-old announced "I have some exciting news to share - I'm pregnant!"
She stated that she will take just two weeks off after the birth and will work during the pregnancy as she did with her son's birth three years ago.
Mayer also revealed that she's informed Yahoo executives of her pregnancy.
Sometime back, Facebook founder Mark Zuckerberg took to Facebook and posted about his wife's pregnancy.