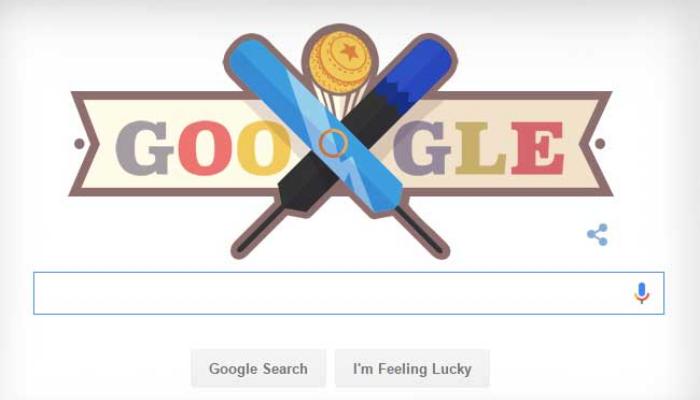 Google has marked the much-anticipated encounter between India and New Zealand at the ICC World T20 by dedicating today's doodle to the clash - scheduled to take place at the Nagpur stadium.
The homepage shows two cricket bats in the colours of the two teams criss-crossed against the Google logo with a ball on top. When a user clicks on the doodle, it redirects to the page containing details pertaining to match scores and schedules.
This is the sixth edition of the tournament and will see India hosting for the first time.
A total of 10 teams have qualified for the main matches and the final is set to take place in Eden Gardens, Kolkata.
The tournament will also see one of the most fierce matches in history - one played between India and Pakistan, scheduled to be held on 19 March.