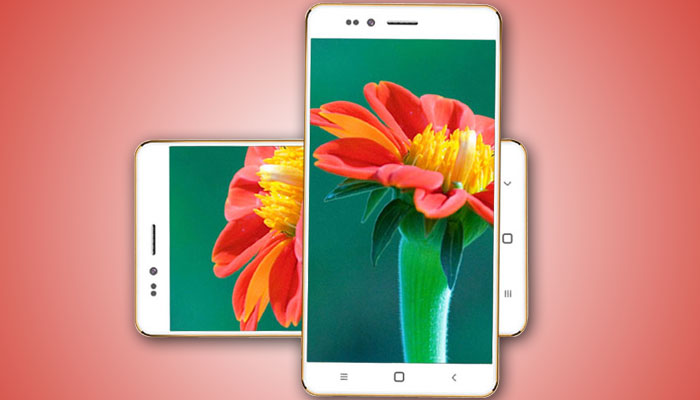 Ringing Bells, a name that no one seems to have even heard of before this week, is suddenly on everyone's lips. Why? Because the company claims that they can offer the Freedom 251, an Android smartphone at the price of Rs 251. Additional shipping charges of Rs 40 also apply.
The hype surrounding the Freedom 251 smartphone from the Noida-based company, proves once again that India is indeed, a price conscious market.
But India isn't the only country that took notice when the Freedom 251 was announced. A number of international publications questioned the authenticity of the smartphone.
How does a five-month old company offer a smartphone powered by Android 5.1, a 4-inch (10.2 cms) qHD IPS screen, a 3.2MP auto-focus rear and a 1.3GHz quad-core processor, at an unbelievable Rs 251?
If you're thinking "Make in India", then think again.
Freedom 251 wants a 30% share of India's smartphone market
The Freedom 251 was launched by BJP MP Murli Manohar Joshi on 17 February. Speaking at the event, Ringing Bells president Ashok Chadha said that the company, President of Ringing Bells said that the phone did not enjoy any government subsidy but plans to benefit from economies of scale.
The company wants to capture 30 per cent market share of the Indian smartphone industry by the end of 2016. Chadha said:
"The Indian market is at 2 crore units a month. If you take 30 percent of that, then you achieve economies of scale."
To put things into perspective, the latest market report by the International Data Corporation (IDC) reveals that Samsung remains the number 1 smartphone vendor in India. Samsung's market share increased to 26.8 per cent in the December quarter, while Micromax stands at second place with 14.1 per cent.
How will Ringing Bells fare?
Ringing Bells' 30 per cent market share target may seem too ambitious. But their vow to capture the top position in smartphone market share in the country by attracting the low-income group and achieve the economies of scale - all in a year's time is naught but a distant dream.
Cutting down the distribution costs and aggressively using online platforms for marketing can benefit the company only to a limited extent.
Ringing Bells says it needs four months to deliver the phone, after users pay Rs 251 through the pre-booking process. Assuming that one lakh users decide to buy the smartphone online, Ringing Bells could stand to earn a huge interest in this time period, explains Firstpost.
The company announced that they would set up two manufacturing plants in Noida and Uttaranchal - at an estimate cost of Rs 500 crore. The factories, Ringing Bells claim, will roll out 5 lakh units per month.
Wall Street Journal quoted Chadha as saying that the company would spend Rs 5 billion on building the factories to manufacture the phone - and that the money would come from the family of Mohit Goel - who reportedly own a farming business. Strangely enough, an Economic Times report says that Mohit Goel's father is a grocery store owner.
Riddled with flaws
As if the allegations of reusing Adcom gadgets and the dismal reviews weren't enough, Freedom 251 is made in India but has no certification from the BIS - a fact that has raised alarm about about potential radiation and other hazards.
The Indian Cellular Association has also written to Union telecom minister Ravi Shankar Prasad, claiming that the Freedom 251 cannot be sold for less than Rs 3,750 per unit.
If Ringing Bells wants to meet the humongous expectations it has set for itself, it needs to address these concerns, and soon.