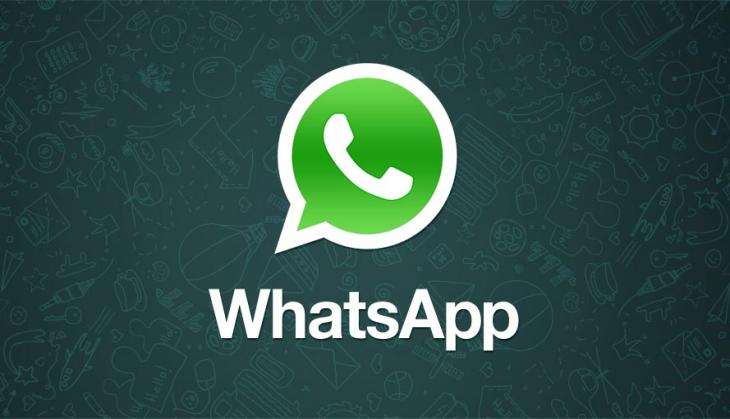 On 29 June, the Supreme Court dismissed a plea seeking a ban on instant messaging platforms with end-to-end encryption.
The apex court asked the petitioner, a Haryana-based Right To Information (RTI) activist named Sudhir Yadav, to approach the government or a telecom tribunal. In his petition, Yadav claimed that instant messaging apps that support end-to-end encryption like WhatsApp and Viber could pose a national security threat.
Read more: Supreme Court turns down plea to ban WhatsApp messenger

Sound familiar?
With Apple refusing to help the FBI break in to the device, the law enforcement agency announced that they had enlisted the help of a third party to unlock the iPhone.
In a strong-worded reply, Apple said: "We will continue to help law enforcement with their investigations, as we have done all along, and we will continue to increase the security of our products as the threats and attacks on our data become more frequent and more sophisticated... People in the United States and around the world deserve data protection, security and privacy. Sacrificing one for the other only puts people and countries at greater risk."
Apple said that creating a backdoor entry for the iPhone would open up new avenues for other hackers. The tech giant stressed that it would not compromise on its users privacy at any cost.
The row sparked a debate about choosing individual privacy over national security.
WhatsApp fortifies itself
In the wake of the Apple vs FBI dispute, the world's largest messaging service announced its decision to roll out end-to-end encryption for its 1 billion users. WhatsApp announced that the changes would be applicable across all devices, including iOS, Android, Windows, Nokia and Blackberry.
Read more: Security agencies unable to decrypt WhatsApp communications: Ravi Shankar Prasad
WhatsApp assured its users that every message, photo, video, file and WhatsApp call made would now be completely secure. This means that no one but the sender and the receiver of the information can access the content. The encryption also locks WhatsApp itself from accessing the information.
The latest version of the messaging service also uses security technology, which means that its messages cannot be intercepted as they travel between devices.
WhatsApp puts users first
In a blogpost, WhatsApp explained its decision to encrypt its data: "The idea is simple: when you send a message, the only person who can read it is the person or group chat that you send that message to. No one can see inside that message. Not cybercriminals. Not hackers. Not oppressive regimes. Not even us. End-to-end encryption helps make communication via WhatsApp private - sort of like a face-to-face conversation."
Read more: WhatsApp adds end-to-end encryption: What it is and how it will affect you

WhatsApp also made a straightforward reference to the debate on privacy vs national security. The messaging platform said:
"Recently there has been a lot of discussion about encrypted services and the work of law enforcement. While we recognise the important work of law enforcement in keeping people safe, efforts to weaken encryption risk exposing people's information to abuse from cybercriminals, hackers, and rogue states."
Why are security agencies worried?
National and international security agencies claim that the encryption feature of WhatsApp and other platforms could be potentially misused by anti-national elements. And they claim that the encryption has made it tougher to track down these perpetrators.
In April, the Jammu and Kashmir government ruled that users could no longer create WhatsApp groups without registering with them first. While the move was criticised, it was implemented with the aim to curb the spread of rumours and to curb the violence in the state - which the administration claimed was being spread by militants who use social media to propagate anti-government activities.
Previously, the government had flagged BlackBerry Internet Services (BIS), BlackBerry Messenger(BBM) and BlackBerry Enterprise Servers (BES) - of smartphone maker Research-In-Motion (RIM) - until the company installed a server within India for real-time information to the security agencies.
With users furiously demanding their security and intelligence agencies warning that encryption could prove dangerous, it looks like the debate over encryption may not be put to rest any time soon.