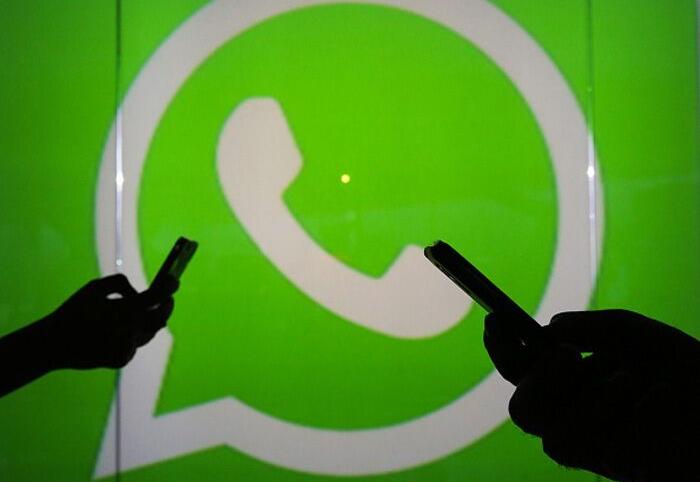 WhatsApp, the world's largest messaging service has rolled out end-to-end encryption for its 1 billion users across all devices including iOS, Android, Windows, Nokia and Blackberry smartphones.
If you opened WhatsApp recently you may have seen this notification: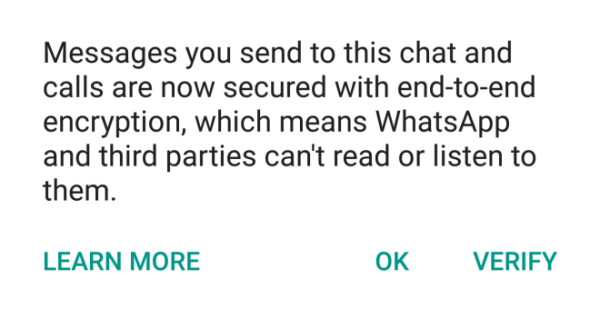 The move comes right after the Apple-FBI tiff following Apple's refusal to create a backdoor into the iPhone 5c belonging to one of the San Bernardino shooters. All Apple devices are end-to-end ecrypted, which means even Apple cannot access the contents on iPhones.
What the Whatsapp move means
For all the users with the updated version of WhatsApp, every message, photo, video, file and WhatsApp call made will now be completely secure. In even simpler terms this means that no one but the sender and the receiver of the message, call, multimedia file will be able to access the contents. Not even WhatsApp can crack open those messages.
"WhatsApp couldn't give information to government, even if it wanted to", notes The Independent.
The latest version of the messaging service will use security technology, meaning its messages cannot be intercepted as they travel between devices.
How encryption helps
Encryption ensures that only the sender and the receiver of the message can read the message and it cannot be intercepted in the way.
In a blogpost, WhatsApp said that it had added the new, stronger measures across its messages because it "has always prioritised making your data and communication as secure as possible. From now on when you and your contacts use the latest version of the app, every call you make, and every message, photo, video, file, and voice message you send, is end-to-end encrypted by default, including group chats."
"The idea is simple: when you send a message, the only person who can read it is the person or group chat that you send that message to. No one can see inside that message. Not cybercriminals. Not hackers. Not oppressive regimes. Not even us. End-to-end encryption helps make communication via WhatsApp private - sort of like a face-to-face conversation", it added.
WhatsApp made an straightforward reference to the current debate whether technology companies should use such measures.
"Recently there has been a lot of discussion about encrypted services and the work of law enforcement. While we recognise the important work of law enforcement in keeping people safe, efforts to weaken encryption risk exposing people's information to abuse from cybercriminals, hackers, and rogue states."
The move is also said to put to rest all the rumours about advertising on WhatsApp.
What it means for users
The update will not affect how users use WhatsApp on a daily basis. This simply means that it has become much more difficult for WhatsApp to provide law enforcement or other governmental authorities copies of any of your communications, even if they are backed by a warrant, only because of the strength of the encryption.
In practical terms, WhatsApp has become even more secure to communicate electronically.