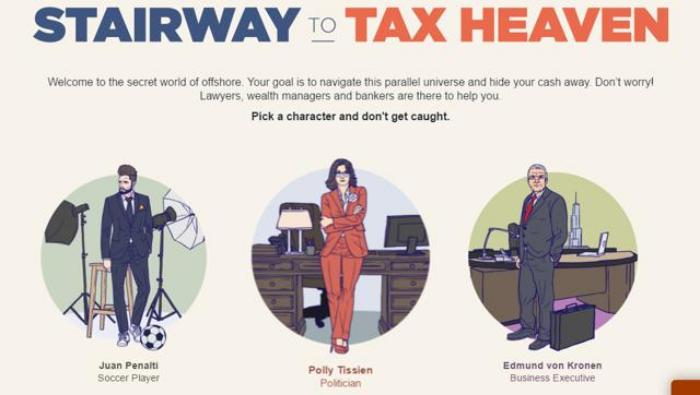 The Panama papers ICIJ website has developed a game that guides players through creating an offshore account, hiding money, and evade taxes. Titled 'Stairway to Tax Heaven', the game basically has three characters; a soccer player Juan Penalti, a politician Polli Tissien and a bank executive Edmund von Kronen.
The game is based on the recent 'Panama Papers' controversy, dubbed the 'crime of the century'. In one of the biggest leaks in history, Panama Papers revealed around 11.5 million confidential documents and 2.6 terabytes of information after a leak at one of the world's most secretive law firms -- Mossack Fonseca -- headquartered in Panama.
How to play
"Welcome to the secret world of offshore. Your goal is to navigate this parallel universe and hide your cash away. Don't worry! Lawyers, wealth managers, and bankers are there to help you.
Pick a character and don't get caught," reads the description on the website.
Each character in the game puts the user in a hypothetical situation, where the user has to pick an option. Depending upon the user's option chosen, a final option will be produced which will ultimately determine whether the user made the right move or not.
Play it here.