The board of Silicon Valley's erstwhile giant has agreed to sell Yahoo's internet operations and land holdings to Verizon Communications for $4.8 billion. After the sale, Yahoo shareholders will be left with about US $41 billion in investments in Chinese e-commerce company Alibaba and Yahoo Japan.
Yahoo reached its peak value in January 2000, when the valuation was at over $125 billion.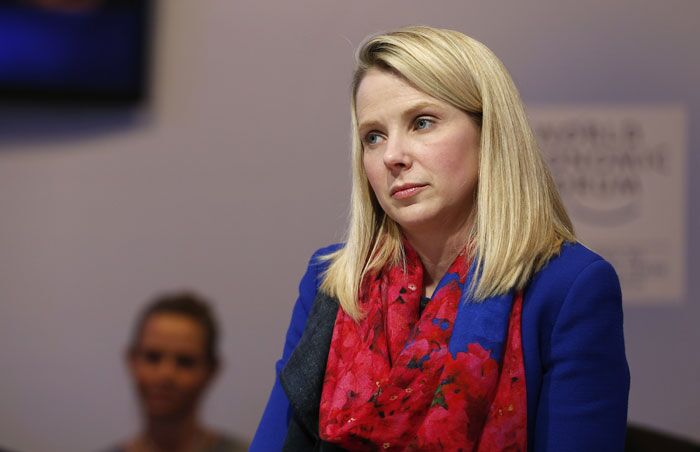 Marissa Mayer, Yahoo's chief executive, is not expected to join Verizon, but she is due to receive a severance payout worth about $57 million, according to Equilar, a compensation research firm.
Why Yahoo sold itself
Yahoo had been struggling for a decade to discover a winning strategy against its competitors in all realms of the internet - search, social media and video.
Yahoo, the front door web to early internet users is just a yesterday's idea now. The service, which still attracts a billion visitors a month, is poised to give up.
Yahoo has sold itself to Verizon for a tiny fraction of what it was valued in 2000.
The golden days of Yahoo
Founded in 1994, Yahoo was one of the pioneers of the web operating independently. Other companies like Netscape, the maker of the web browser, could not ever make it to the end of the internet boom.
However, Yahoo kept growing in leaps and bounds despite a friction in the management.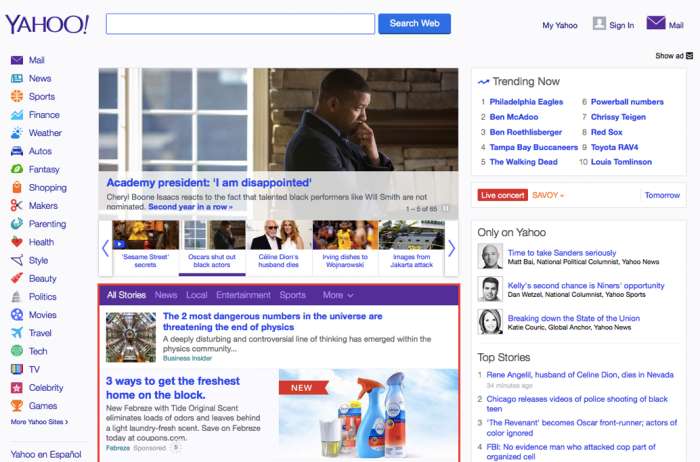 What began as a directory of websites started booming in other areas as well - searches, email, shopping and news. The services were free to customers and were supported by huge advertisements displayed on its various pages.
The model worked. That's when every company looked up to Yahoo and revenue poured in like water for the tech giant.
The fall
Then came the era of Google and Facebook, and that's the blow Yahoo never survived. The current tech giants figured out the survival strategy - keep reinventing yourself. Yahoo, which tried buying both the companies in their infancy - was a mere spectator when its fortunes shrank as users moved on to apps and social media networks.
AT&T joined the bidding process for Yahoo that started in April, but then it wasn't seen as a serious competitor. Verizon became the immediate front-runner with a market capitalisation of nearly $228 billion.
What's next?
Verizon plans to plug Yahoo to its digital media business, which includes AOL properties, which Verizon acquired last year for $4.4 billion.
Verizon is building a portfolio of online content and is aiming to monetise it through advertising. Its current assets include Huffington Post and Tech Crunch which it acquired last year in the AOL deal. It also owns a mobile app called go90. Verizon expects that buying Yahoo's core business will fetch in more viewers from Yahoo sites like Sports Finance and News.
"Verizon also hopes to plug data derived from smartphones into AOL, and now Yahoo's, digital advertising systems, and it is aiming to build a competitor to online advertising giants Facebook Inc. and Alphabet Inc's Google", outlines The Wall Street Journal.
Google and Facebook will account for more than half of the $69 billion US digital ad market this year, according to estimates by data firm eMarketer.
Yahoo's share is expected to be around 3.4%, Verizon properties including AOL account for a far lesser figure of 1.8% of the market, as per eMarketer.
It is clear that even combined, Yahoo and AOL cannot survive the far larger rivals. Verizon is aiming to build rivals to online advertising giants Facebook Inc and Alphabet Inc's Google.
The Verizon deal could be touted as the first step towards Yahoo's unravelling. The next step would be to sell almost 3,000 patents, which Yahoo is selling in a separate option. The auction expected to fetch over $1 billion.