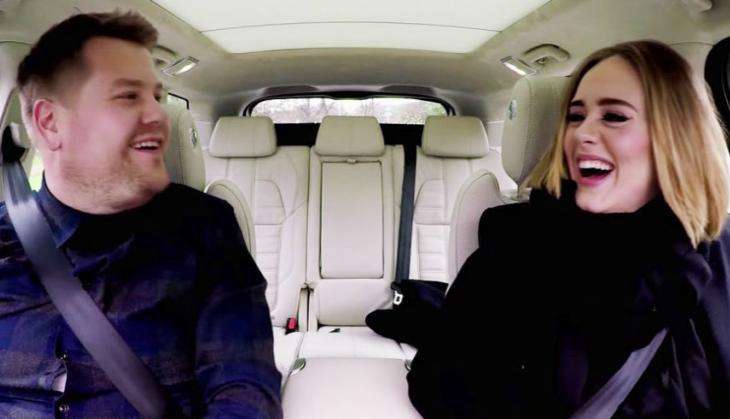 YouTube is our world. From viral videos to movie trailers, it has everything we are looking for. Collectively, the top 10 trending videos of 2016 have 550 million views and were watched for over 25 million hours.
From comedy segments with hosts like John Oliver and James Corden to candid pranks, the top trending videos kept viewers hooked to YouTube.
Scroll down for YouTube's most watched videos: (the list does not include music videos)
Carpool Karaoke with Adele
James Corden's hit series reached a new high with the episode featuring Adele and her legendary songs. Fellow Brits drove through English streets singing some of Adele's iconic songs. The video garnered 135.8 million views, making it the most-viewed video on YouTube's list.
Pen-Pineapple-Apple-Pen/PIKO-TARO
Hailed as the Gangnam Style of 2016, Pen-Pineapple-Apple-Pen/PIKO-TARO became an overnight sensation. The video garnered 95 million views. Watch it now if you have been living under a rock.
What's Inside a Rattlesnake Rattle?
The father-son duo from "What's Inside?" take on the curiosities of nature - slicing the rattle of the snake. The video has 59.5 views so far.
Nike Football Presents: The Switch ft. Cristiano Ronaldo
In a Freaky-Friday-like twist, soccer's biggest star Christiano Ronaldo and a young wannabe player switch places. This Nike advertisement put the power of hard work in the spotlight and received tremendous reviews. The video has 57 million views.
Grace VanderWaal: 12-Year-Old Ukelele Player Gets Golden Buzzer
America's Got Talent audition saw a brilliant talent on stage in Grace VanderWaal who did a breakthrough performance and even got a shoutout from Taylor Swift. The video of her performance earned 46.4 million views.
Water Bottle Flip Edition
Popular YouTube pranksters Dude Perfect throw water bottles at various places and they land perfectly - right-side up, every time. The video has 41.9 million views.
Channing Tatum vs. Jenna Dewan Tatum's Lip Sync Battle
Channing Tatum is dancing like never before. His wife, Jenna Dewan Tatum, then does an impressive rendition of Tatum's iconic Magic Mike "Pony" dance. The viral video garnered 36.9 million views.
Donald Trump: Last Week Tonight with John Oliver
At number Eight is John Oliver's weekly HBO show which had political segments in 2016. The best, the one on now-president-elect Donald Trump, had 30.8 million views.
The $21,000 First Class Airplane Seat
Getting a free upgrade from Business Class to First Class on Emirates is the greatest day in YouTube video personality Casey Neistat's life. He documents every part of his journey, from the luxurious shower to sleeping in style. The video has 26.7 million views.
Brothers Convince Little Sister of Zombie Apocalypse
This is what happens when prankster brothers take advantage of their sister's compromised mental state after her wisdom tooth removal. They convince her that zombies are coming for all. The hoax - filmed candidly - has 21.9 million views.