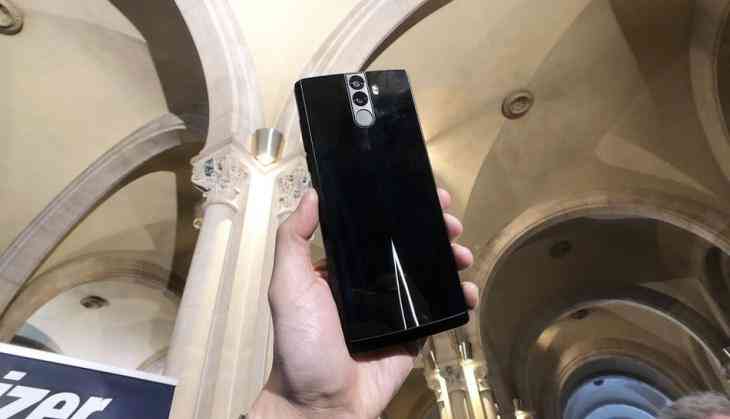 There has been a flurry of announcements at the 'Mobile World Congress' this year. From Samsung's Galaxy S9 to Nokia's Sirocco, the announcements made at the MWC suggested a great leap forward in the world of smartphones.
Nokia has come up with its revolutionary design and Samsung Galaxy S9 has collaborated with Disney to devise the newest kind of emoticons. When all of these phones are being widely talked about, there is a smartphone which is arguably being glossed over.
Mobile World Congress saw the launch of a special smartphone Energizer Power Max P16K Pro. This phone needs a special mention for a very special reason. For, the Galaxy S9 can go on for a whole day on a single charge, same is the case with the iPhone X.
But here is a phone can last for more than 5 days even with the heaviest of users. You read it right, the P16K Pro comes in with its whopping 16,000 mAh battery. By comparison, the Galaxy S9 has a 3,000 mAh battery and the iPhone X has a 2,716 mAh battery. The phone can last up to 42 days on standby mode.
The only drawback you get in this phone is that you have to trade off the stylishly slim and sleek design that is rampant in almost all the smartphones nowadays.
Despite its thick size, the phone has managed to get competitive specs with an 18:9, 5.99 inches full HD resolution screen. The phone packs 6 Gbs of RAM and gets its power from MediaTek Helio P23 processor. It comes with 128 GBs of internal memory which can be further expanded using a MicroSD card.
The phone runs on the latest Android 8.0 Oreo. While most people aren't going to be down with doubling their phone thickness for battery life, it's not so bad if you really think about it. People already increase their phone's thickness with bulky cases, which don't add any battery life to the phone, or with battery cases that do. People also carry around external batteries that are equally as thick and heavy.
This phone is a considerable option if you want performance and extra-large battery life more than a smartphone with a sleek and slim design. Moreover, you have a win-win deal if you are more into travelling or if you are not a great fan of carrying battery banks with you.