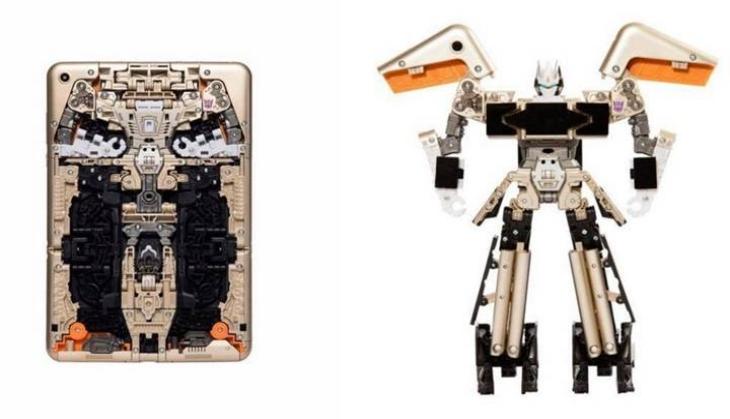 Xiaomi's latest tablet isn't just an ordinary tablet. It can do things that you never thought were possible. Like what? Well, it can transform itself into a character from your favourite Transformers. Yes, that!
Not just a tablet
This amazing piece of art is the result of a collaboration between the brilliant minds of Hasbro and Xiaomi.
Okay, wait. There's a catch. The Xiaomi Mi Pad 2 tablet is not a functioning iPad but is created to transform it into a toy. The device goes from a tablet to an ass-kicking robot from Cybertron (It's a Decepticon).
How it works
Transforming the tab into a robot is a 30-step process. And each time it's fun. Of course, it would have been better if the device worked as a tablet but it will take some more time for that kind of technology to be real, especially in this case.
Availability
The project is called Soundwave or Transformers Special Edition Mi Pad 2 and is up for grabs in China for 169 CNY (Rs 1,700 approximately). The toy was created on Xiaomi's 6th birthday which was on 6 April and is expected to remain limited to China.