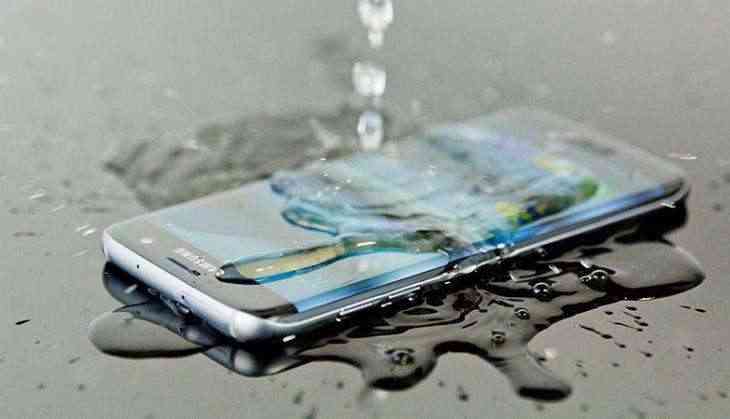 It's spring and the colourful Indian festival, Holi is on the doors knocking. Holi characterizes fun loving care-free people celebrating the festival of colours. Like every other festival, Holi has its own charm and way of celebrating it. With Holi comes the splashes of water and colours, that sometimes may cost you dear.
While Holi is described best in terms of the wild fun one has during the festival, after all, there is a reason behind as to why we not celebrate but play Holi. While you play during the festival, one single splash of water may seriously damage your smartphone and make your celebrations bitter and so a little care can keep the water away from your mobile phone.
We have very carefully listed for you some methods how you can save your smartphone from getting wet.
1. Waterproof cases and bags
A smart way to keep your phone safe is to put it in a waterproof case, which you can get very easily online or from any of the mobile retail stores. These cases are specially designed to keep the water away in case you go swimming or to play Holi for that matter. Cases are available for Rs. 250 and can make your expensive devices safe.
2. Turn a water balloon into a skin-tight phone cover
You may have planned to hit your friends with water balloons but you can also use one of those balloons as a safety for your smartphone.
3. Use a spare phone on Holi
This is one is the simplest yet one of the most difficult ways to save your phone. While, it provides complete safety to your regular phone, but you must be ready in your hearts to sacrifice your spare phone. Also, you will not be able to flaunt your swanky smartphone for a day but that should be done to save your dear phone from permanent damage.
4. You can buy a waterproof device
Funny it may sound but this may be the opportune time to buy a splash proof device for your use. Interestingly, there are many options now available in the market including the budget-friendly Moto series that come with splash proof features. And then there is the premium version of waterproof phones that include Samsung Galaxy series.
5. An inexpensive screen guard
There are many kinds of covers available in the market, but the best ones are those that don't make a hole in your pocket. Before you leave to drown yourself in the colours, you should get your phone's rear and front covered to ensure your phone's safety.