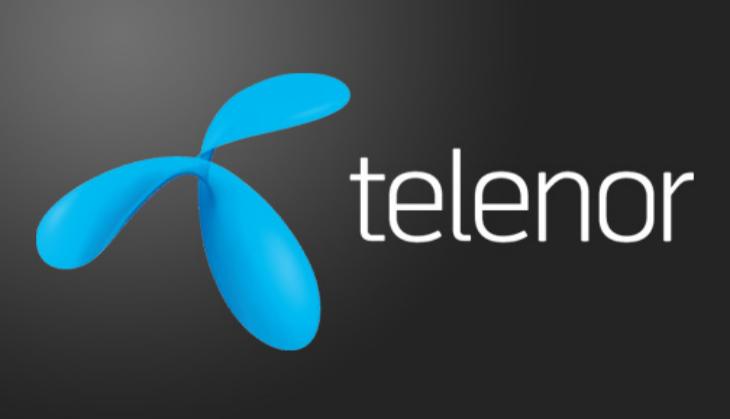 Posting a huge operating loss of NOK 3.1 billion (around Rs 2,530 crores) for its Indian telecom business, Telenor on 27 April hinted that it would exit India if it fails to procure spectrum at reasonable rates.
Simultaneously, the Indian arm of Telenor is looking to expand its 4G footprint and said it would offer the lowest tariff for these services as part of its affordable pricing strategy.
While announcing financial results in Norway, Telenor global CEO Sigve Brekke said, "Long terms presence in India is dependent on our ability to secure additional spectrum. We are not able to compete with current spectrum portfolio we have in growing data market."
Brekke said that company is looking at solution to procure spectrum and "a price that we can justify".
"We are looking at upcoming auctions and also looking at potential trading options... Need to be pragmatic to consider other alternatives if that turns out not to be a possible to find value focused solutions. We are looking at all sustainable business model option," Brekke said.
Telenor India offers GSM-based services in six out of 22 circles in the country. TRAI has recommended Rs 11,485 crores per MHz base price for auction of spectrum in 700MHz band, the highest ever for any radiowave.
"We are in India to make money, if we don't see return then we need to look at other alternatives," Telenor CFO Morten Karlsen Sorby said.
The operating loss of Telenor India widened to NOK 3.1 billion in the January-March quarter of 2016 compared to NOK 159 million in the same quarter a year ago.
The revenue during the reported quarter, however, rose by about 11 percent to NOK 1.306 billion compared to NOK 1.171 billion a year ago.
"Operating profit was negatively impacted by NOK 2.9 billion in impairment and write-down," Telenor said.
The company calculated impairment charges by applying "fair value less cost of disposal when determining recoverable amount of Telenor India."
An impairment loss of NOK 2.3 billion has been recognised in the first quarter of 2016, of which NOK 1.4 billion mainly relates to network equipment and the remaining NOK 0.9 billion mainly relates to spectrum. The recoverable amount of tangible and intangible assets in Telenor India after impairment is NOK 4.5 billion, as per the company's calculation.
The company's average revenue per user in local currency fell by 8 per cent to Rs 90. The decline was primarily driven by lower voice consumption.
"Telenor India is a mass market operator. We are committed to providing most affordable services," Telenor India Communications CEO Sharad Mehrotra said after launching pilot 4G service in Visakhapatnam.
Telenor, which has already launched 4G services in Varanasi, intends to roll out high speed services in 6-8 cities across six circles in the next 45-60 days.
The company has operations in Andhra Pradesh, Uttar Pradesh East and West, Bihar, Gujarat and Maharashtra and had 51.6 million customers on its network in February.
-With agency inputs