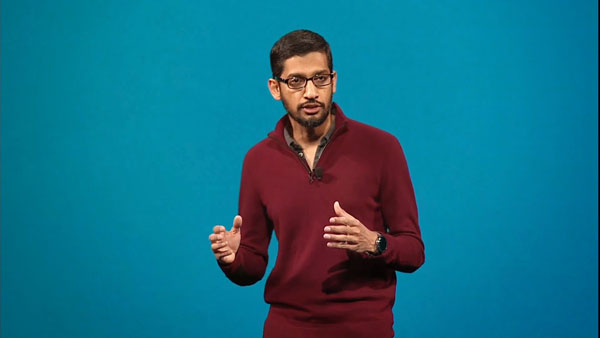 Sundar Pichai, as all know by now, is the CEO of the newly "slimmed down Google" company. He was born in Chennai, Tamil Nadu, in 1972.
Google's co-founder Larry Page announced the formation of a new parent company, Alphabet. Page will be CEO and Sergey Brin will be President. Under them will be Pichai, who as the rumour mill is saying, got the promotion to keep him from defecting to another company.
Here are some facts about Pichai
1. During high school, Pichai captained the school cricket team which won the Tamil Nadu regional cricket tournament. Which school was this? Funnily, the name of the school keeps changing on Wikipedia's Sundar Pichai page.
2. Pichai got into Stanford's PhD programme, though he later dropped out. To fund his plane ticket, Pichai's father applied for a loan. When that failed, he withdrew $1,000 from the family's savings - more than his annual salary. When he got to Stanford, Pichai couldn't even afford a $60 backpack. He had to buy a second-hand one in the end.
3. During his first year at Stanford, Pichai stayed with a host family. He missed his girlfriend so much that he asked her to join him the USA. Now they are happily married.
4. On 1 April 2004, Pichai went to Google for an interview. This was the day everyone thought the Gmail launch was an April Fools' Day prank. It wasn't. Pichai got the job and joined the team working on Google's search toolbar.
5. In 2010, Twitter tried to tempt Pichai into joining their company. They wanted him to become Vice-President of Product, according to various reports. Google made sure he stayed, presumably with a huge bonus.
6. The rumour mill is at it again. It says that the reason Pichai was promoted to CEO of Google was to prevent him from defecting to another company. Well, he was definitely in the running for Microsoft CEO last year, but that never happened.