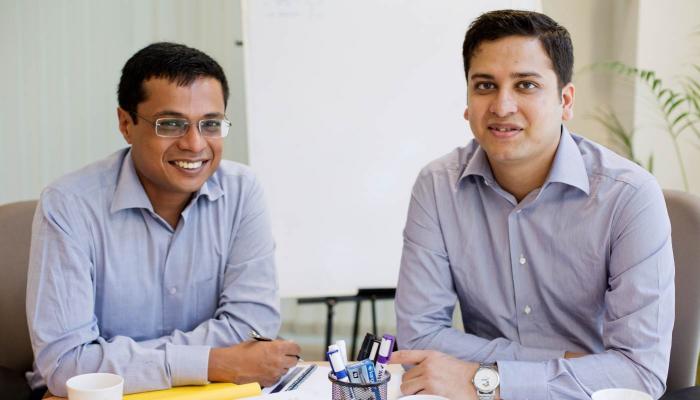 In a major management reshuffle, Sachin Bansal has stepped down as the CEO of Flipkart. Binny Bansal, COO and co-founder of Flipkart, will replace him. Also, Sachin is now the Executive Chairman of India's largest e-commerce platform.
As the co-founders of Flipkart gear up for their new roles in the company, here are some interesting facts about them you probably didn't know:
1) They are not brothers. Yes, that's right. Despite a general perception due to their similar surnames, they are not related to each other.
2) They were not friends in school. Both of them were born and brought up in Chandigarh, Punjab. They went to the same school but were never friends. Both of them studied engineering from IIT Delhi and that's how they got to know each other.
3) They both worked at Amazon. Sachin Bansal joined Amazon in 2006 and Binny Bansal joined the company in 2007. Interestingly, Binny was rejected twice by Google before, finally, joining Amazon.
4) Binny Bansal, the new CEO of the company, is an introvert while Sachin is not. He is also a huge fan of Chicago Bulls.
5) Binny is also an adventure freak and enjoys rafting. He is also accomplished as a tech-savvy guy. During his tenure with Sarnoff Corporation, he developed a lane sensor device for cars.